Pilot, builder, owner Roger Jennings is singular in an uncommon way. He has built and loves to fly a Zenith CH-650 but he recently bought a used Tecnam P2008. You could say he goes both ways.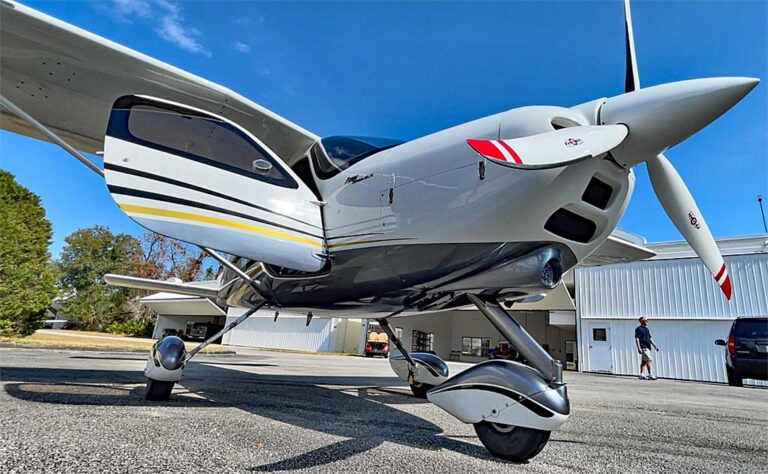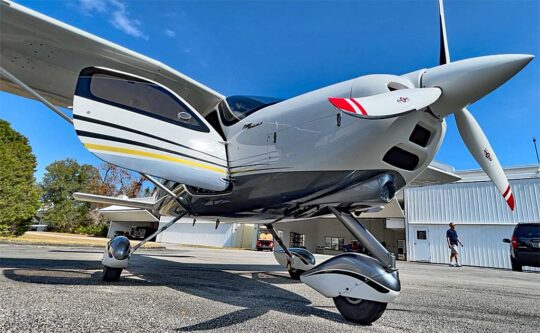 Most of us, including your author, tend to fly only fully-built aircraft while another group of equal size enjoys the building process — or at least this is a more affordable path to airplane ownership.
Roger truly enjoys his '650 on which he mounted a potent 130-horsepower Viking Aircraft Engines powerplant. "It climbs 2,000 feet per minute!" What red-blooded pilot can't love that?
The '650 is a low wing, however, and while Roger still loves it, his wife preferred a high wing. They're easier to enter and offer some shade in Florida's warm, sunny climate.
World-Leading Tecnam
After 18 years of Light-Sport Aircraft, Tecnam brand can claim to be the largest aircraft producer in this sector. The Italian company has gone beyond LSA with a four seat, Part 23-certified aircraft (P2010) and an 11-seat commuter aircraft (P2012) yet the LSA sector remains vital to their enterprise. Numerically, they've sold many more of these than the higher end models.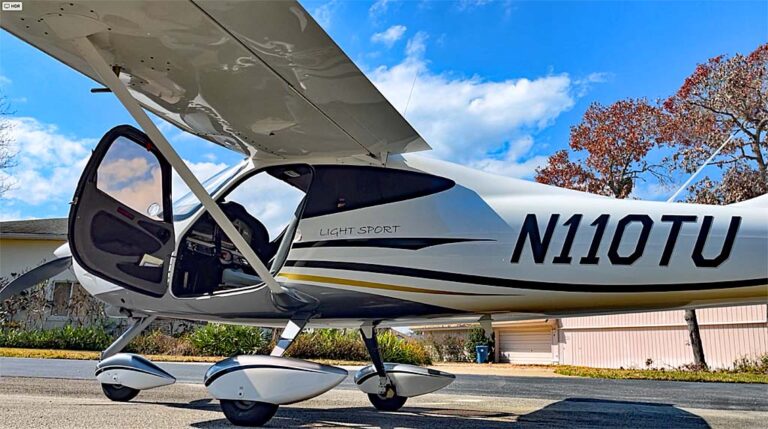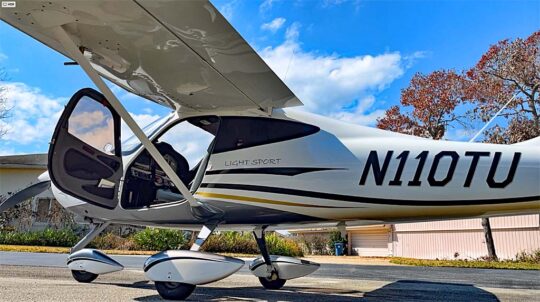 With a whole stable of handsome aircraft — this complete re-work of their best-selling P92 Echo is simply gorgeous — P2008 stands out to many pilots as one of the shapeliest Light-Sport Aircraft in the global fleet …and given many beautiful LSA, that is truly saying something.
Since it had been some years since I'd flown the P2008 I've long admired, when a Spruce Creek airport friend and fellow LSA pilot asked if I wanted to take a flight in his new bird, I jumped at the chance.
While Roger decides what he will do with his '650 (he's keeping it for now), he looked for an airplane he could enjoy with his wife and the striking aircraft in the nearby photos was his choice. I won't divulge his exact purchase price but with a new P2008 passing $200,000 when well equipped, Roger saved many tens of thousands by buying a used aircraft. He bought well; a glance shows this P2008 appears almost new, inside and out.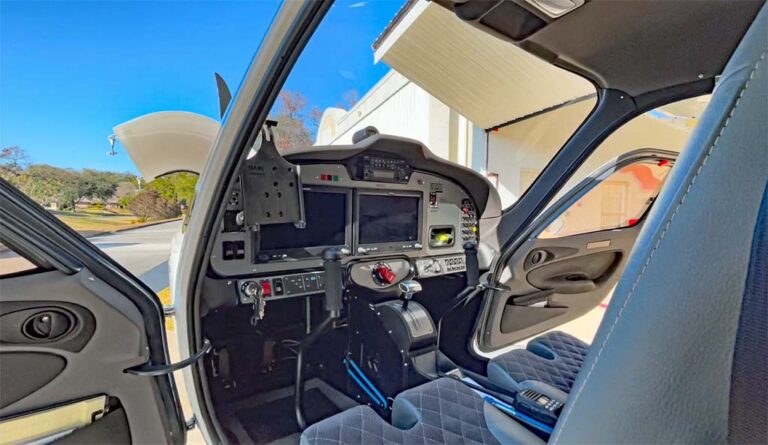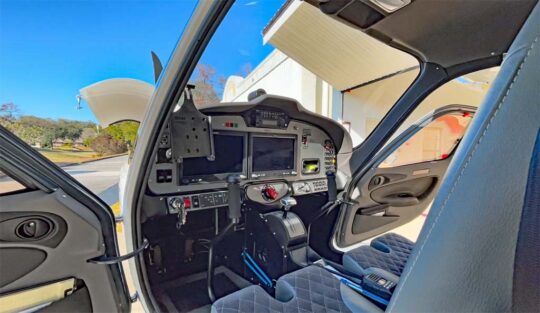 Although Roger scored a superbly-equipped, low-time P2008 (and paid a bit more for it), at least one other for sale, a 2009 model is asking $117,500 in early 2022. Honestly, a used example is a way many pilots could acquire one of these sharp airplanes.
Roger is a LSR-M LSA mechanic. Open the engine compartment doors and you'll see an engine so clean and tidy it looks like it has never been run. If you have the mechanical aptitude and training Roger has, your airplane ownership can be much more affordable. (Note that Roger also does maintenance work on the RV-12 I am flying these days.)
P2008 Description
P2008 is a conventional configuration, strut-braced high-wing design originally prepared for the American market. Learn more in the video below but Tecnam's P2008 differs from earlier models following their acquisition of a composite specialty company. Not long after, the Italian manufacturer mated a carbon fiber fuselage and tailplane to wings and control surfaces made of aluminum. P2008 is #106 on our SLSA List.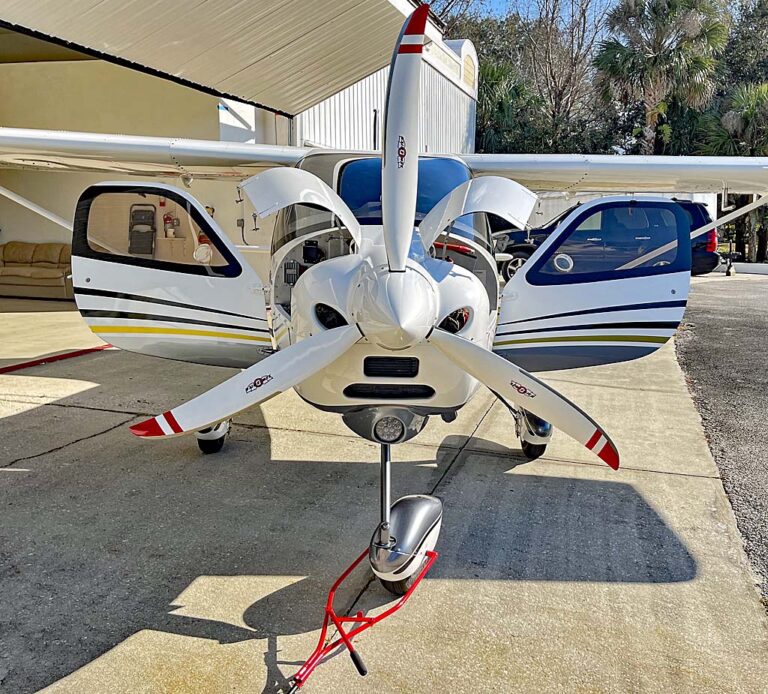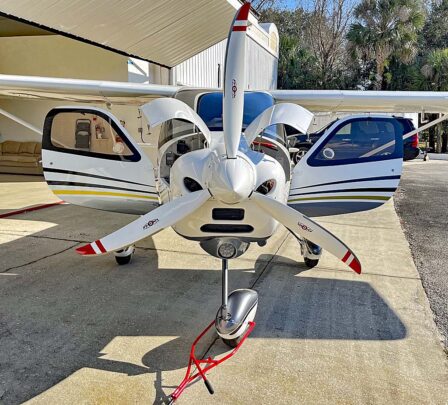 Tecnam's wing for the sleek P2008 is fairly conventional constant-chord shape except for a pinching at the wingroot/fuselage junction. Outboard, the trailing edge is gently tapered with slightly upturned wing tips. Frise ailerons span the outboard sections with discreet slotted flaps inboard. A single lift strut on each side braces the wings to the lower fuselage. On its tail P2008 has a stabilator-style constant-chord tailplane. Its vertical fin is gracefully swept.
Although Roger's P2008 has the turbo 914 engine, most P2008s are powered by Rotax's 912ULS. While Roger's P2008 has a three-blade prop, most models come with a two-blade propeller.
Cloth-covered seats match a fully-appointed interior that bares no metal or composite, hiding all linkages out of sight. An aft baggage space can hold 44 pounds. For P2008, Tecnam engineers enlarged both the cabin and doors aiding entry and exit and making your time aboard more comfortable. Either seat can be moved fore and aft at any time.
Fixed tricycle gear uses spring cantilever main legs and a castoring, non-steerable nosewheel with compressed rubber suspension. You steer on the ground using differential braking.
P2008's first flight took place September 30, 2008 and the first P2008 was delivered to the U.S. in December 2009.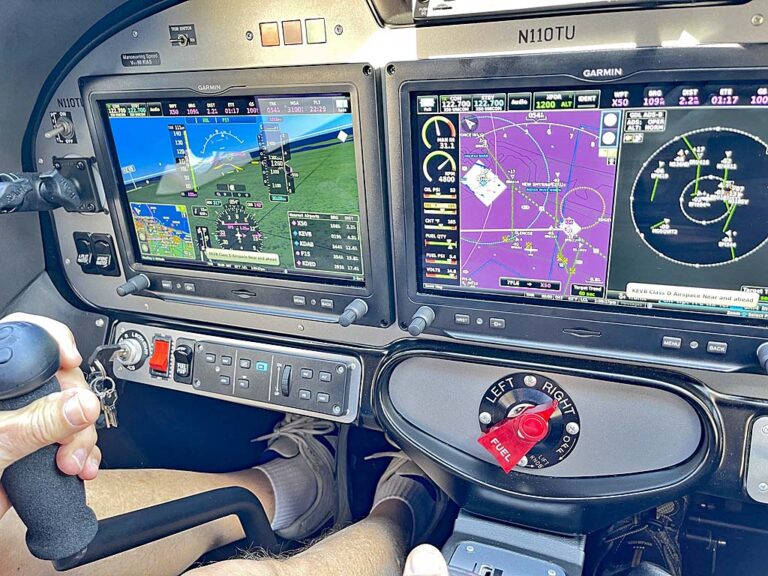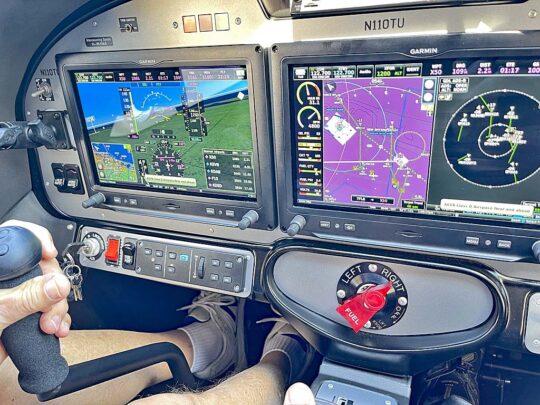 All Tecnam models are revered for their "natural" handling. This is one of the most straightforward-flying LSA in the fleet. It can function as a capable cross country aircraft or could be used in flight training, though probably not with the turbocharged Rotax 914.
In my flight, the turbocharger added a very noticeable boost to depart the runway and enhances initial climb rate generously. We saw more than 1,200 feet per minute at near-sea-level operation. When you increase power, a detent you can feel with your throttle hand alerts you that the turbo is about to be engaged. After five minutes of use — enough to get to 5,000 feet or so — you need to back off the turbo but could employ it again for enroute climb or operations at very high elevation airports. While a more complex installation with somewhat higher maintenance needs, Roger says the 914 is quite easy to operate.
No wonder Tecnam has risen to be the largest builder of very light aircraft. If you are in the market for a luxury-class LSA, a P2008 on the used market could be your next airplane.
Tecnam Aircraft P2008 (non-turbo)
TECHNICAL SPECIFICATIONS
all data supplied by the manufacturer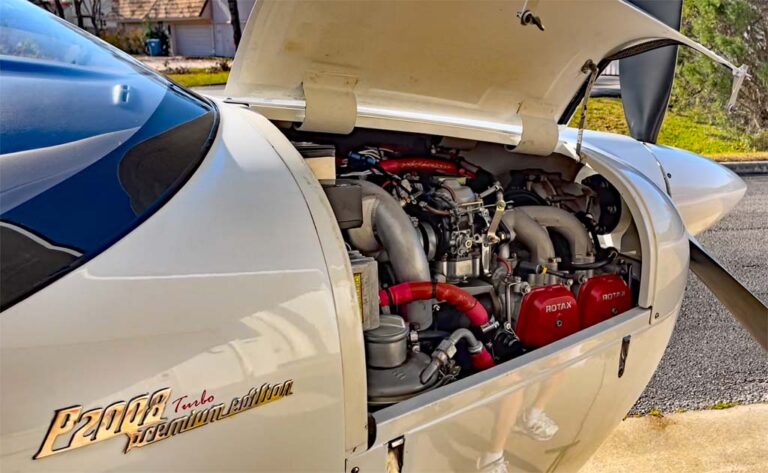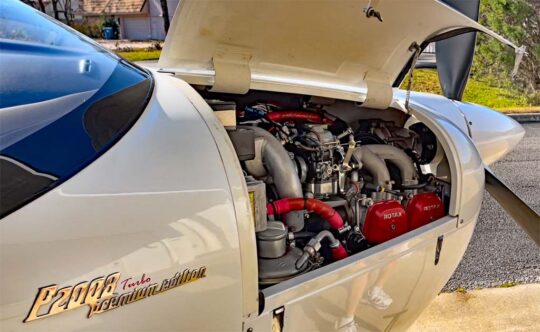 Length — 22.87 feet (6,97 m)
Height — 8.76 feet (2,67 m)
Wingspan — 29.5 feet (9 m)
Maximum Take Off Weight — 1,320 pounds (600 kg)
Empty Weight, standard configuration — 827 pounds (375 kg)
Useful Load — 496 pounds (225 kg)
Baggage Capacity — 44 pounds (20 kg)
Fuel Capacity — 32 U.S. gallons (123 lt)
Max Cruise Speed — 128 knots (237 km/h)
Stall Speed (flaps down, power off) — 39 knots 72 km/h
Takeoff Roll — 600 feet (183 m)
Landing Roll — 568 feet (173 m)
Rate of Climb — 800 feet per minute (4,06 m/sec)
Range — 514 nautical miles (952 km)
Engine Manufacturer — Rotax 912ULS
Engine Power — 100 horsepower
Propeller — 2-blade fixed pitch
Fuel Consumption — 4.5 gallons per hour (17 lt/h)
Fuel Type — Mogas and Avgas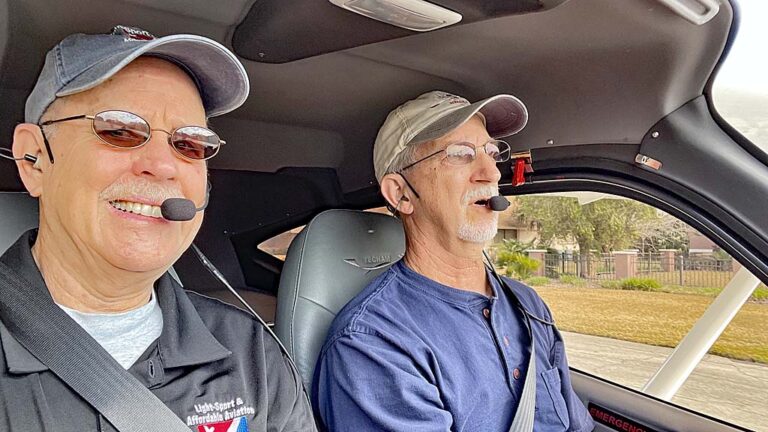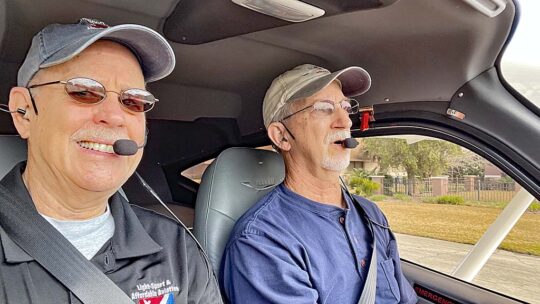 More information on Tecnam's P2008 from a video recorded earlier.