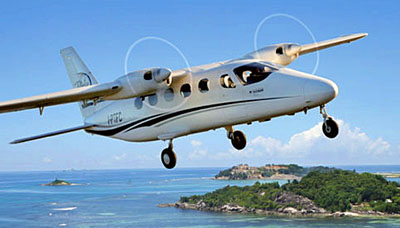 This week kicks off the truly gigantic trade show known by its sponsoring organization's abbreviation: NBAA, or in common lingo, "Enn, Bee, Double A." While not taking up the extensive terra firms of Oshkosh, NBAA actually has more paying exhibitors. They even tow aircraft down city streets in the dark of night so a reported 100 aircraft can be on display at the Orlando Civic Center.
The show has become so large that supposedly only two U.S. convention centers are big enough to contain the sprawling affair: Las Vegas and Orlando. The latter is just down the street for me so every other year I go and look for something to report amidst my wandering around astonished at the sheer size of the event and how much money gets spent for a three-day show.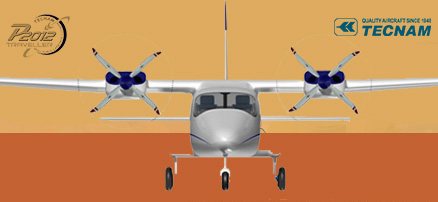 I always find something of interest to the light aviation, recreational flying community. This year, I'm on the lookout for Tecnam, one of this website's longtime sponsors and surely the largest company serving up Light-Sport Aircraft around the world.
At NBAA 2018, Tecnam will be showing their 11-seat P2012 Traveller, a model made for feeder airlines such as Cape Air, which said it is "one of the largest independent regional airlines in the United States, serving 39 cities in the US, Caribbean, and Micronesia." Cape Air is the launch partner for the transport aircraft.
As alert readers will observe, P2012 still looks significantly like a Tecnam, albeit with too many seats and too many engines to be anywhere near a LSA.
Business Around the Globe
While Traveller is their foray into NBAA's glittering world, Tecnam remains highly active in aircraft that readers of this website recognize. Tecnam has been busy this year; here are a few of their recent successes at delivering their light aircraft all around the globe.

Greece — Hellenic Air Force Academy, based at an air base near Athens, is a unit of the Hellenic (Greek) Air Force. A recent delivery is the first of 12 Tecnam P2002JF trainers HAFA ordered. The Academy selected the Tecnam model as its next-generation screening/primary training aircraft. P2002JF is a two-seat, single-engine, low-wing aircraft powered by the Rotax 912 and fitted with the latest avionics from Garmin. Tecnam is familiar with supplying government air forces. In 2016 Tecnam delivered eight P2002JF aircraft to the Argentina Air Force. "This [South American] fleet has amassed a total of over 6,000 hours and performed 16,000 landings to date," noted Tecnam. ByDanJohnson.com readers know this model as the Sierra.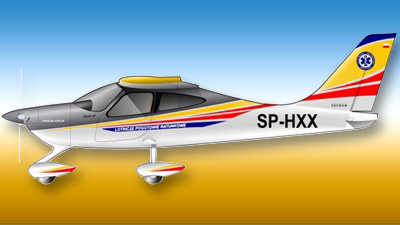 Poland — Tecnam announced today that the Polish Medical Air Rescue (PMAR) has placed an order for three Tecnam P2008JC Mk II airplanes. PMAR is a very active organization using a fleet of aircraft to perform nearly 10,000 flights in the first eight months of this year alone. P2008JC is comprised of a carbon-fiber fuselage with metals wings and stabilator. "This combination of composite and metal resulted in a more fuel efficient and much quieter aircraft," said Tecnam. The MkII version of P2008JC features a number of significant enhancements including a new avionic suite with a refreshed interior design.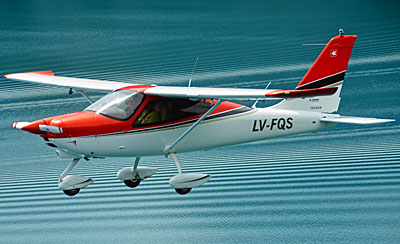 Australia — This summer, Tecnam announced the sale of eight P2008 light sport aircraft training aircraft to Soar Aviation of Melbourne, Australia. Soar claims to be Australia's largest private flying school with with over 500 students. It operates a fleet of 48 Rotax-powered training aircraft and has a team of 100 employees, including more 67 instructors. Soar has facilities at the Moorabbin Airport in Melbourne, Australia and at the  Bankstown and Bendigo airports in Sydney, stated Tecnam.

France — The same month as the Aussie sale, Tecnam said they took an order for four P2010 MkII four-seat aircraft from Air Paris Academy based at the Tours Airport. Tecnam describes their P Twenty Ten as "the first new single-engine, high-wing, four-seat aircraft from Tecnam that brings together an advanced technology all carbon fibre fuselage with a metal wing and stabilator." Just a month earlier, Tecnam announced that Australia's Civil Aviation Safety Authority and the Civil Aviation Authority of New Zealand validated the Tecnam P2010 based on the EASA Type Certificate including a 215 horsepower version of the Lycoming IO390-C3B6 powerplant.
Tecnam's large portfolio of aircraft from LSA and sport aircraft to four seat GA aircraft to twin engine personal aircraft to the new 11-seat regional airliner makes for an active company rapidly growing to be one of the world's aviation powerhouses.