Back when Light-Sport Aircraft were still youngsters in aviation (LSA are teenagers now), Ron Corbi imported the Direct Fly Alto 100. In those early days, competition was fierce and only a few of the nearly 100 manufacturers who entered the race were able to rise into the top 20 best-selling brands.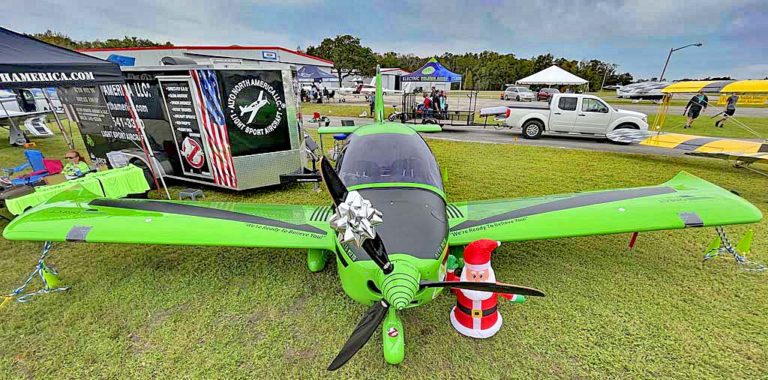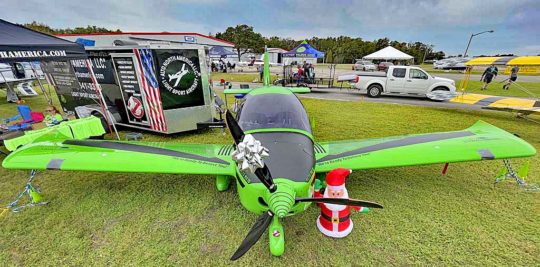 Then, life got more complicated for Ron and he chose to quietly bow out of representing Alto.
However, Czech Republic producer Direct Fly never stopped. Indeed, the company has supplied more than 80 aircraft to dealers in places as close as Europe and as distant as Australia.
Given the deluge of handsome LSA offered to Americans, Alto slipped off the radar for most Yankee pilots but not before Ron demonstrated the design's worthy qualities. Check this video with Ron regarding a flight school using Alto 100.
As we prepare to start the third decade of the new millennia, learn more by visiting Alto North America.
Scott's
Green

Slimer

As we move to the strange year of 2020, Alto came back, as the Alto 912 TG model thanks to entrepreneur Scott Rose. Scott knew he needed to make an impact on Alto's return to the market.

"Who ya gonna call?"

Why not the Slimer character of "Ghostbusters" fame? To show the design was alive and back on the market, Scott pushed to offer a highly recognizable aircraft. His solution was a bright green paint job with beautiful black accents, decorated by popular movie characters that people will remember. Kids (and quite a few of we adults) will enjoy the famous movie icons on the Alto Scott brought to Sun 'n Fun's 2020 Holiday Festival.
Focus On Alto
The good news is that even with a fancy paint scheme and Dynon's latest digital instrumentation — plus a smoke generation system — Alto is essentially the same aircraft it was before. That's good as it had some of the gentlest handling qualities among Light-Sport Aircraft. Here is an aircraft a flight instructor can love for many of his or her students.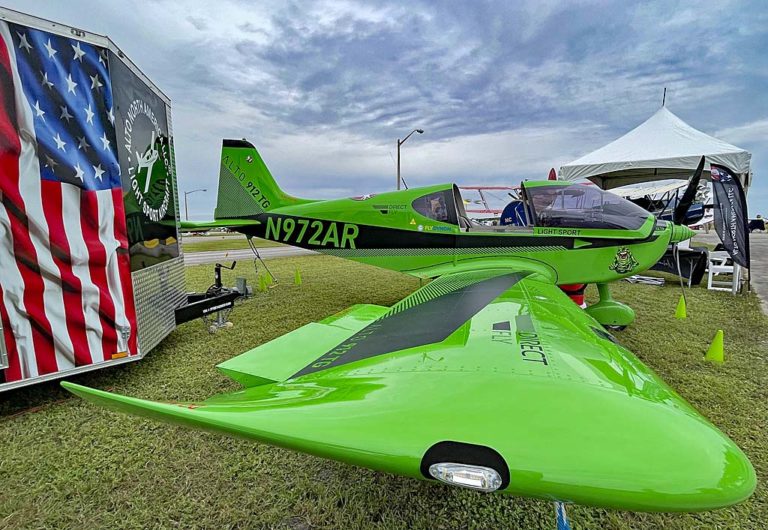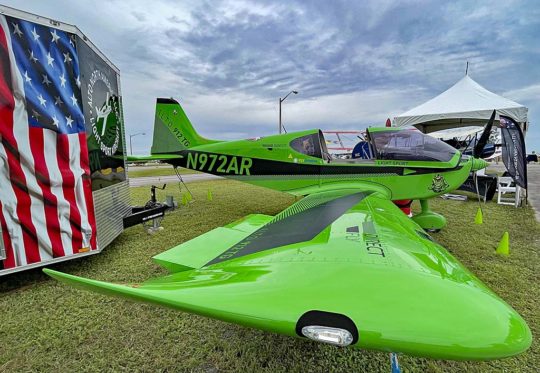 The 2020 version of Alto is equipped with the carbureted 100 horsepower Rotax 912 ULS engine. Standard equipment includes hydraulic brakes, electric flap control, and electric elevator trim. The exterior of the aircraft is painted with a single color plus accents as seen while the interior and the seats are upholstered with skin-friendly cloth.
Czech producer Direct Fly reported, "More than 80 of these all-metal aircraft fly in various countries such as USA, Brazil, South Africa, Spain and many more." Appealing to more than flight school operators, Alto is "especially suitable for recreational flying, mostly thanks to its robust design and predictable flight characteristics," the factory added.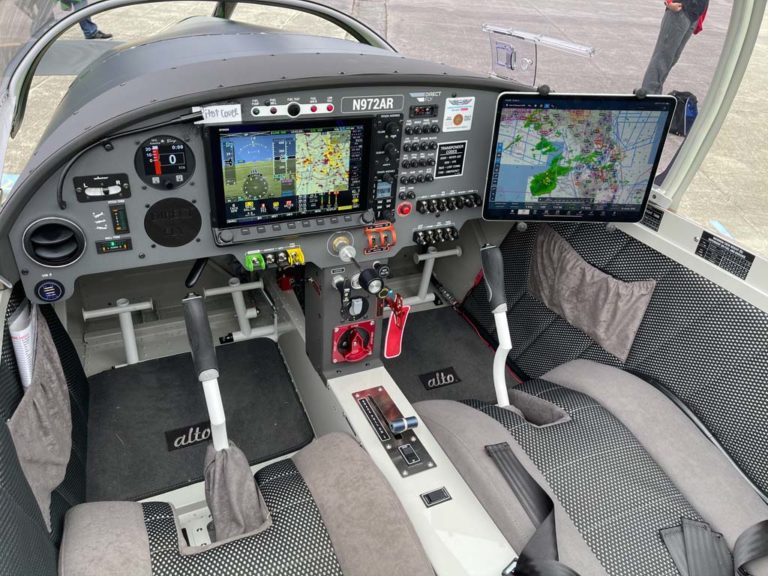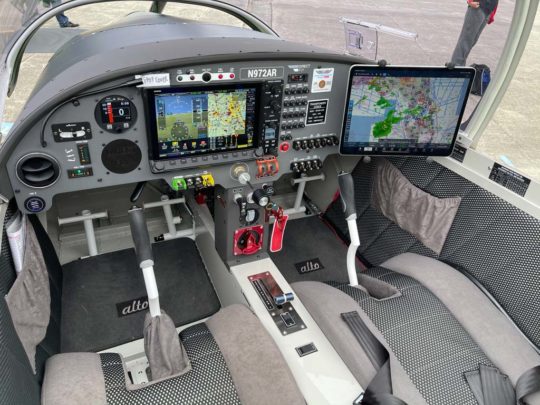 The fine flying qualities of Alto 912 TG stem from the design of the wing. Its rectangular wing and a profile using a broad leading edge provide predictable stall characteristics and behavior. "The wing is a semi-monocoque structure and is equipped with built-in tanks with a capacity of 100 liters (26.4 U.S. gallons) of fuel," Direct Fly said.
At the rear of the fuselage is the designer's standard cruciform tail employing curved surfaces for a smooth airflow and greatest effectiveness. All metal structures are braced by a web of diagonal members making for great strength and rigidity. The wing-fuselage joint is smoothed by an extended strake that fluidly incorporates Alto's deep-descending flaps at this important junction.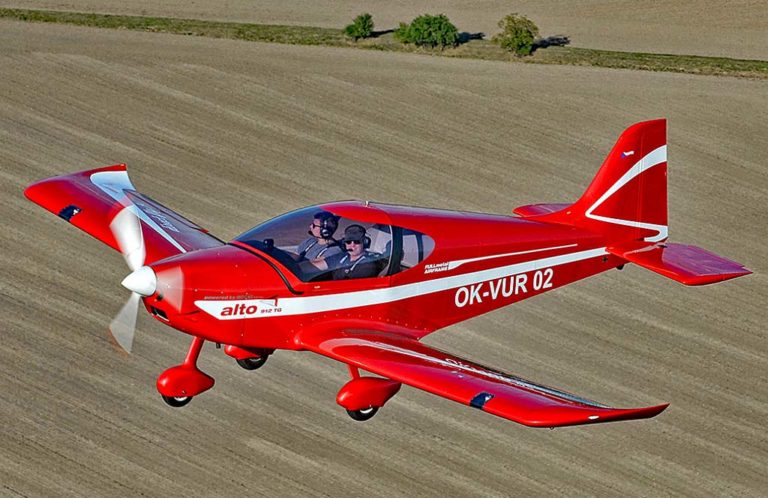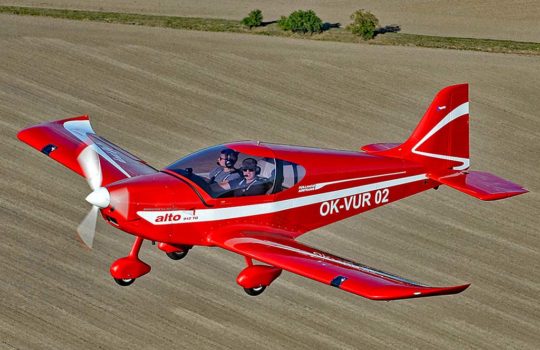 Flight control movements transmit pilot inputs through pushrods and cables. Directional steering of the nosewheel is via dual pedals in front of each occupant. Brakes are hydraulically controlled by a lever located on the center console, readily accessible to either occupant.
Alto landing gear is standard tricycle format and the main gear is fixed to the fuselage on flexible laminate composite legs.
You enter the low wing cockpit aided by foot pegs mounted at the trailing edge of the wing on each side. The generous 43-inch wide cockpit provides plenty of room and is wider than a Cessna 172.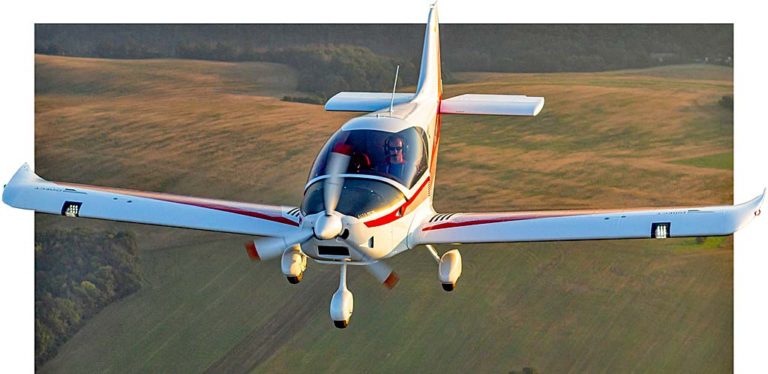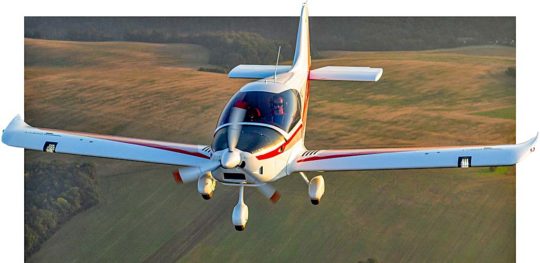 The overhead canopy slides forward smoothly on rails allowing plenty of ventilation during taxi. The canopy is secured for takeoff and cannot be opened in flight.
As the new year starts, Scott plans to visit the main airshows, kicking off with the DeLand Flyways to Highways Tesla automobile and light airplane event coming on January 30, 2021 — the first event of what we all hope will be a far better year..
Base priced at $110,000 as 2020 ends, you can examine Scott and Dan's bright green Alto 912 TG at DeLand or another airshow in the new year!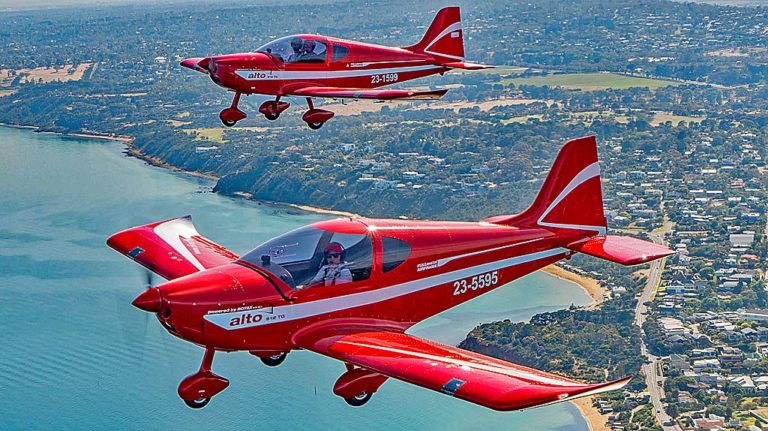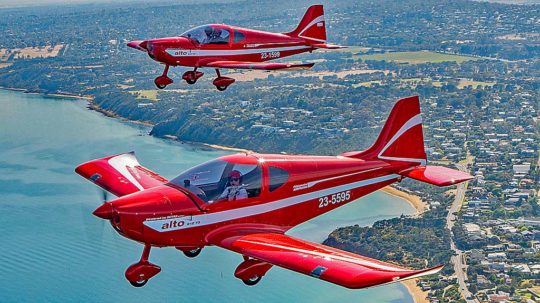 Alto 912 TG
Specifications
Length — 21 feet
Wingspan — 27 feet
Wing area — 114 square feet
Height — 7.5 feet
Cockpit width — 43 inches
Fuel tank capacity — 26 U.S. gallons
Engine — Rotax 912 ULS (carbureted)
Empty weight — 635 pounds
Maximum Takeoff Weight — 1,320 pounds
Never Exceed Speed — 134 knots
Cruise Speed — 107 knots
Stall Speed (best flaps) — 41 knots
Stall speed (clean) — 46 knots
Maximum Climb Rate — 1,000 feet per minute
Takeoff Distance to 50 feet — 1,330 feet
Landing distance from 50 feet — 950 feet
Load factor — +4, –2 Gs
---
Smoke system as seen in this video is from Smoke System Helper.