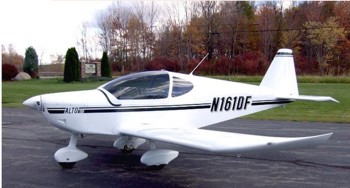 In my post after last spring's EAA Sun 'n Fun convention in Lakeland, FL, I told you a bit about the Corbi Alto 100, a new, purpose-built SLSA (see List) that entrepreneurs Ron Corbi, a longtime figure in aviation, and Dan Coffey said should be done by the end of the year.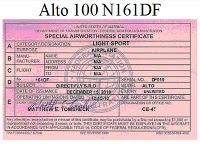 True to their word, I got an excited email from Ron today that read, "It's finally an SLSA!" Congratulations to all the crew at Corbi Air, an established aircraft sales outfit in Salem, OH that's been a family business for more than 50 years.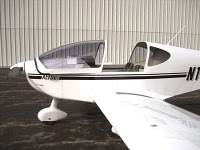 The Czech Republic-designed Direct Fly Alto was reworked by Ron and Dan to enhance what they called the aircraft's "maintainability," by including features like American-made brakes, bucked rivets replacing pop rivets, an electronic electrical system and a Dynon Skyview…all for $99,995.
As you can see, the canopy slides forward for easy entry opening in flight.
Lots more to share once we get a peak in January.