On an overcast day with mild temperatures, my wife Randee and I hopped in an RV-12 and zipped from Daytona to Lakeland, Florida, home of the famous Sun 'n Fun campus situated on the south side of the municipal airport. The occasion: Sun 'n Fun's Holiday Festival, a car and airplane show.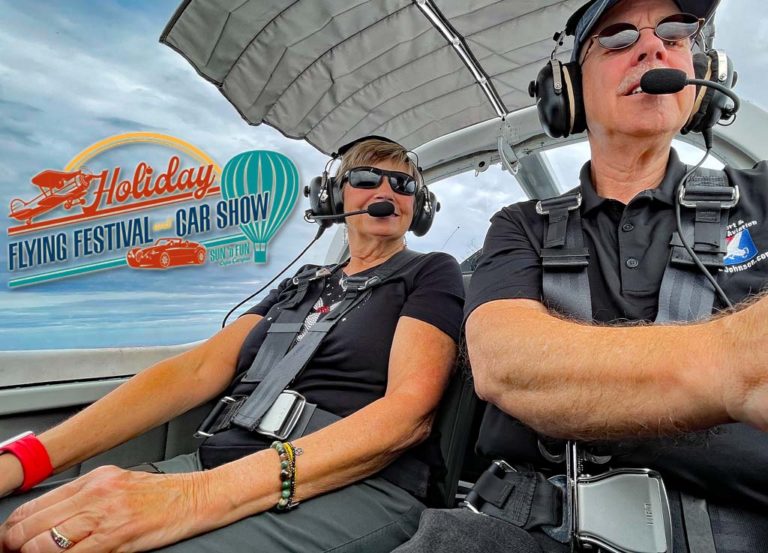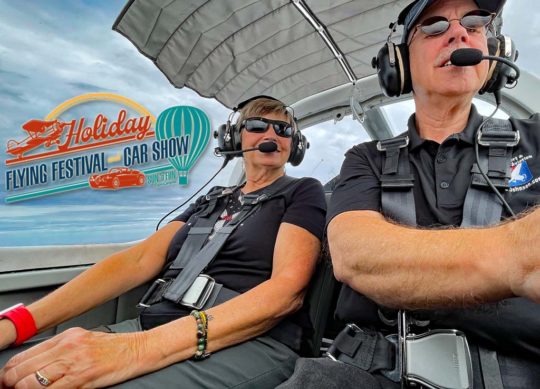 Like many of you, I've been having airshow withdrawal. Even with a wide-open attitude about traveling to these events, I have only made three shows this year: Copperstate at Buckeye, the Midwest LSA Expo, and this Sun 'n Fun event. I gotta tell you it was again great to get out among the flyboys and flygirls for the day. We did not return on Saturday, which was a bright, sunny day but AviNation publisher Jacob Peed reported, "The crowd [size] was very impressive and much improved from Friday. The vendors I talked to were very happy!"
With its full name, Holiday Flying Festival and Car Show, Sun 'n Fun marketing boss Greg Gibson said the event is the nonprofit's first large-scale holiday show.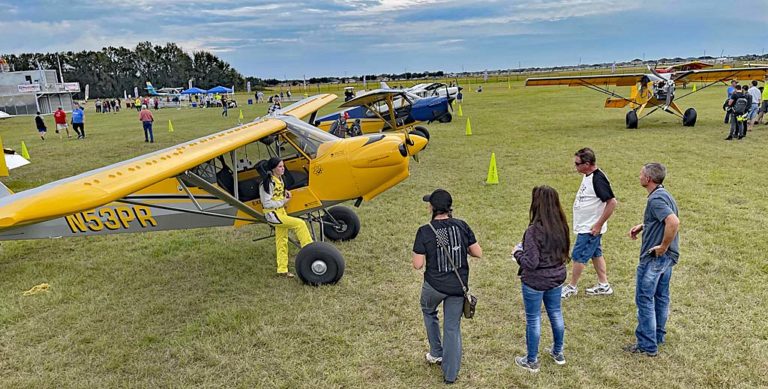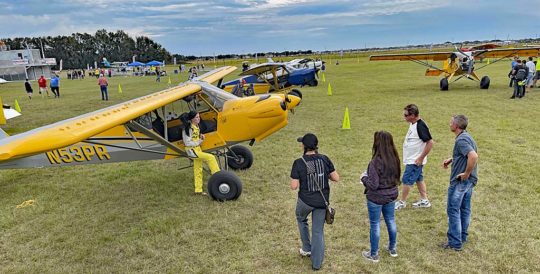 "We will feature more than 80 exhibitors, 200 aircraft and 150 vehicles on display," he said. "We want to raise some money, but [raising money is] not the end all, be all. We want to maintain our relevance in the community and let people know we are here for them." To entertain the community, Sun 'n Fun also put on two air shows including a night event on Friday.
In the area affectionately known as Paradise City — where the LSA Mall would normally be located — a STOL competition was also held. It was quite the gathering of taildraggers (and one nosedragger).
On a Mission
I made the short flight (45 minutes) from my home base at Spruce Creek Fly-in for several reasons.
I wanted to support the folks running Sun 'n Fun as they took a tough beating this year when they were forced to cancel the event for 2020. A gathering like Festival was one of several efforts they are making to revive activity at their familiar location.
Festival may be the biggest but not a rare occurrence for Sun 'n Fun, Inc. They often host other events using their facilities: the airshow operation headquarters; a first-class museum; a STEM-oriented high school with flight operations run by old friend Mike Z (few try to pronounce his last name) …plus lots of acres of land dedicated to airplanes and other fun toys.
We all missed Sun 'n Fun in April but it was fun to be on familiar turf checking out the hardware and visiting with friends including many "airshow buddies."
Checking Out Alto
Beside the general interest I had in supporting Sun 'n Fun, I was also keen to see the new representative of the Direct Fly Alto, once represented by Ron Corbi. Today the Czech brand is imported by Scott Rose, an energetic marketer who told me he'd have something special at Festival. How could I resist.
Scott's flight to Lakeland (KLAL) was even shorter than my cross country jaunt. Alto North America is based at Plant City — also home to Sensenich props. Scott's flight was a whole eight minutes, he said.
Every Alto I'd ever seen in the U.S. was white so, being a creature of habit, that's was I was scanning the exhibits for, hoping to spot Scott. Instead, what I found was a bright green airplane decked out with logos and images from the Ghost Buster movie, a favorite of Scott's. So… Slimmer green it was. In fact, the paint job was striking even without the movie logos but being a good marketer, Scott also had Slimmer tee-shirts (which my wife bought for a pre-teen lad I'll be taking aloft around Christmas), mugs, hats, and an elaborately-painted trailer that he used for his display.
The design has been off the U.S. market for some years. I interviewed Scott at Sun 'n Fun's Festival and you can hear more about the airplane when that's ready. In the meantime, I'll post an article about what you can expect from this design.
Tribute to Mike Theeke
Among the most colorful aircraft at any Sun 'n Fun were beautifully airbrushed weight shift aircraft displayed by Fly Hard Trikes. I've lost track of how many awards these handsome aircraft won over the years, but regretfully, they won their last.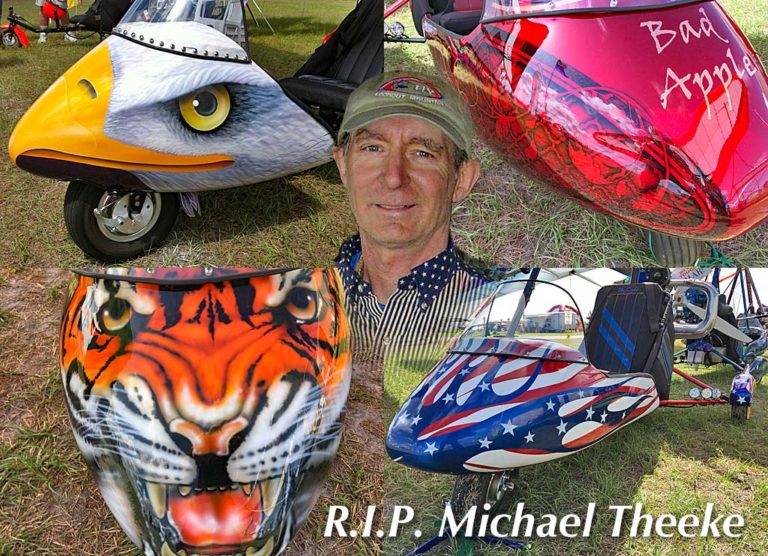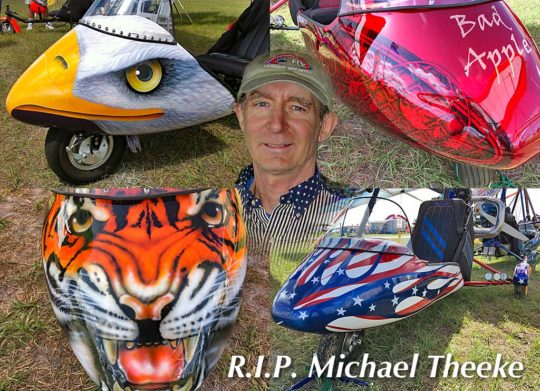 A former Michigan resident, Michael Theeke (pronounced "Tiki") relocated to an airport I know very well, the Jasper airport outside Chattanooga, Tennessee on the way to Nashville. The airport has a wonderful location near the Nickajack Recreational Area, part of the TVA.
Mike succumbed to a battle with cancer this year but I will long remember his gorgeous creations. He was also well known for being a very professional flight instructor who taught more than 200 how to fly.
Rest in peace, Mike. You will be missed.
---