In about one week, it all ends. Before then, DeLand Showcase 2019 is set to begin! As this is the last airshow of the year, it's also fair to say the season ends when DeLand show concludes. This year is the fourth annual event.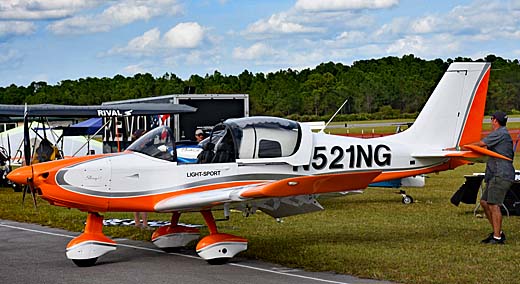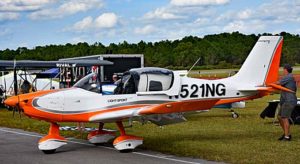 Since the Sebring show bid a final farewell last spring, DeLand will be the last light aircraft show until Arizona's Copperstate/Buckeye Air Fair in February, followed two months later by Sun 'n Fun. If you live in the eastern half of the USA, DeLand and Sun 'n Fun are separated by five months. Yikes! You can learn more about Copperstate/Buckeye in this video with the Vice Mayor.
Next week on November 14-15-16, welcome to sunny, warm Florida.
Come to DeLand
I hope many of you who frequent this website will be heading to DeLand for the event starting next Thursday. Give a wave if you do! I'll be racing around collecting more material for this website and interviewing aircraft reps on video.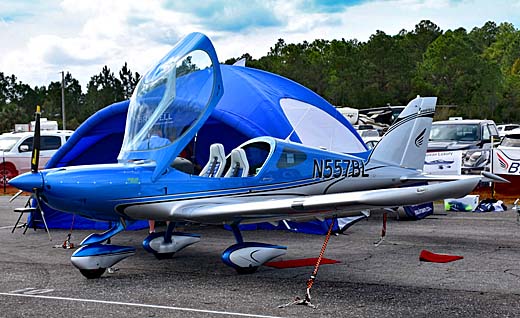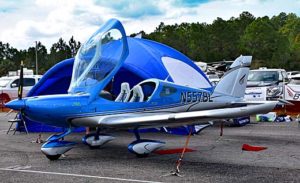 In the previous runnings of the DeLand Showcase, weather has been not just good but spectacularly good. One late afternoon last year experienced rain and some wind — after a full day of decent weather. However, every other day of DeLand has enjoyed temperatures in the low 80s (close to 30° for you Centigrade users) under sunny skies and with plenty of vendors to keep you looking (list below).
Show Director Jana Filip, her husband Gary, airport manager John Eiff, and a significant army of volunteers do a marvelous job making sure things are set up right and run well during the event. Doing the bulk of the planning, Jana and Gary reveal years of experience, building in short order a new event that seems like it has ample experience. This is no big surprise as Jana was in charge of the Sebring Sport Aviation Expo for several years before being lured away by the City of DeLand to start up and run their new event.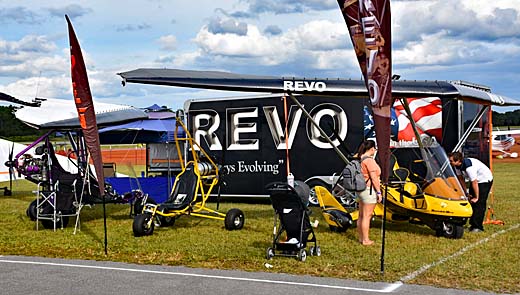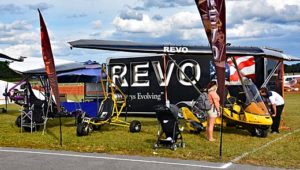 In addition to the Showcase event, DeLand is creating a Sport Aviation Village where businesses can not only find a suitable hangar but can benefit from an "incubator" project where, for example, airplane builders could share a paint booth or costly CNC machinery. Possibilities abound and DeLand is leaping into the space with a focus on light aviation.
In addition to a sky diving industry employing some 600 workers, DeLand is home to two busy light aircraft builders: U-Fly-It and their very popular Aerolite 103, plus Aero Adventure and their best-price-of-all-seaplanes Aventura line. Both enterprises are thriving at an airport and in a community that welcomed them. I could wish this was true everywhere.
Like the Copperstate/Buckeye show in Arizona, DeLand Showcase has strong support from the city that also runs the airport. Top officials from the city come out to the show and are clearly interested. Such municipal backing is key to having a long-running and well-supported show. Vendors, Forums, special speakers, cool aircraft gear, and plenty of flying. C'mon on down!
What You Can Fly at DeLand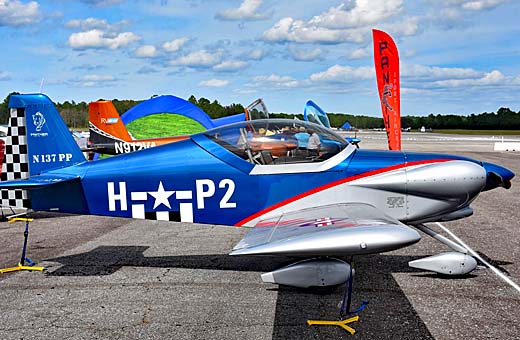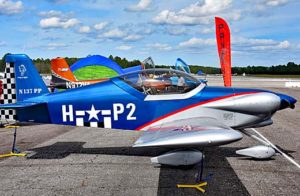 Follow this link to see all exhibitors signed up for DeLand Showcase 2019. As this website keeps a focus on aircraft you love, here's that list at present. Normally,  more will show at the last minute.
Aero Adventure — Aventura, S-17
Aeropilot USA — L600
Aerotrek — A220, A240
Aviat Aircraft — Husky
Blades Over Me — Skyblazer 1 Gyroplane, AG915
Bristell Aircraft — Bristell, TDO (taildragger), RG
Cruiser Aircraft — SportCruiser
CubCrafters — CarbonCub
Distar — SunDancer, Samba
Evektor / Dreams Come True — Harmony
Evolution Trikes — Revo, Rev, Revolt, RevX
Flying Legend — Tucano
Icon Aircraft — A5
ICP Aircraft — Savannah, Ventura
Infinity Powered Parachutes — Commander 912/582, Challenger 503
InnovAviation — FX1
Jabiru / US Sportplanes — Jabiru J230D, J170D
Just Aircraft — SuperSTOL, Highlander
Lockwood Aircraft — AirCam
M-Squared — Breeze II, Breeze, CH-750
MagniFlight — Magni gyroplane line
Pipistrel USA — Sinus, Virus, Alpha
Planet PPG — Powered Paraglider line (wheeled or foot)
Seamax Aircraft — Seamax
SilverLight Aviation — American Ranger AR1 (open or enclosed)
Sky Reach / Sport Aircraft Canada — BushCat
Sport Performance Aviation (SPA) — Panther, Cougar
Stemme USA — S12 motorglider
Super Petrel USA — Super Petrel LS
Tecnam USA — P2008, P92, Astore, Sierra Mk 2, Twin, more
The Airplane Factory — Sling LSA, Sling 4, Sling TSi
Titan Aircraft — T51 Mustang replica, Tornado
U-Fly-It — Aerolite 103
Velocity Aircraft — TXL, XL-5, V-Twin, SE
Zenith Aircraft — CH-750, Cruzer, CH-650, CH-701
---