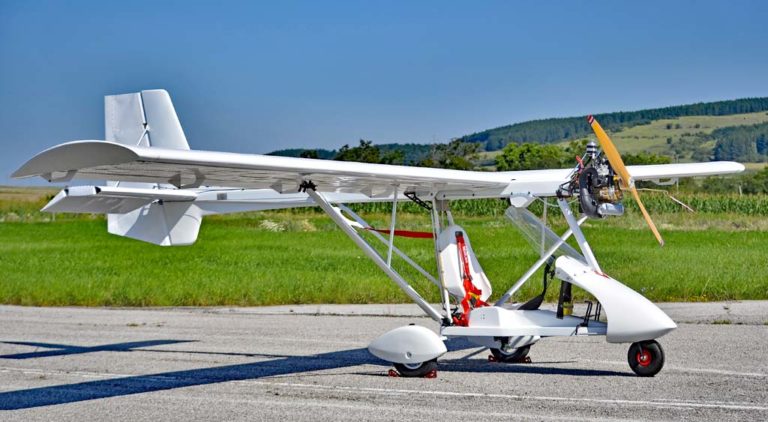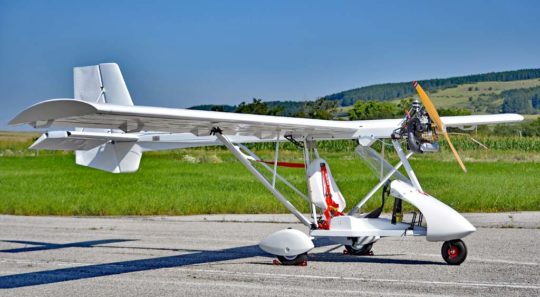 Bulgarian designer Tony Ilieff is on a mission to find new representatives for his handsome light aircraft after concluding earlier representation in Canada. Built carefully — that is, without lots of weighty options — Solo can fit the Part 103 category. Given accelerating interest in Part 103 aircraft in recent years, I'd bet someone will step up for this opportunity.
"Ho hum," you yawn. "Don't we already have lots of Part 103 choices?"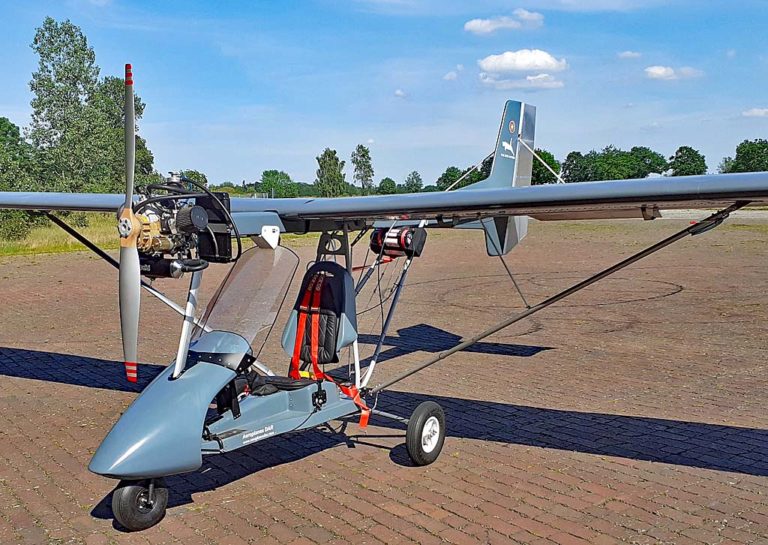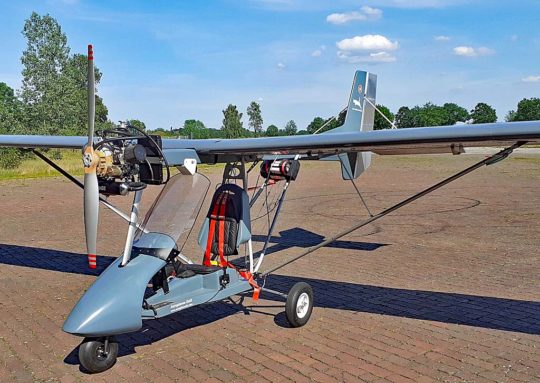 While candidate Bernie Sanders criticized stores selling numerous brands of deodorant, choice serves highly-individualized interests. We don't all want the same things.
A single make of car was a poor selection for subjects of the former Communist East Germany; the state-produced Traubant was an awful vehicle, according to numerous reports. Similarly, a lone brand, or even a few Part 103 ultralights will not satisfy all pilots. Americans in particular are accustomed to an abundance of choices. Fortunately, the 103 industry has more offerings than you probably knew.
Aeroplanes DAR Solo
Earlier I wrote about this European company and its line of light airplanes, which includes the UL, 120, and a two seat model called 23 Duo. This time my focus is solely on Solo in preparation for the coming Part 103 List.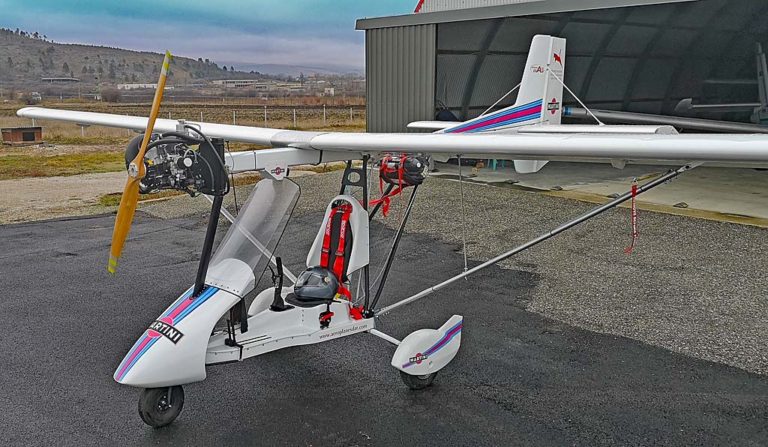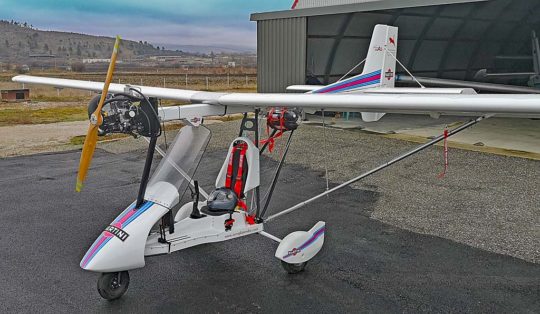 As noted, this company, in very different form and with a military mission, started almost 100 years ago in 1912 as the Bulgarian State Aircraft Workshops. In 1925 the company started producing airplanes under a name employing the letters DAR.
After the fall of communism, Bulgaria in the early 1990s was a place full of hope and enthusiasm. One of those enthusiasts was Tony Ilieff, an engineer working at the Sofia airport. In 1995 he and a small group of engineers started a small ultra-light aircraft company. Tony named the company "Aerolanes DAR," thus partially reinstating the legendary Bulgarian state aircraft workshops.
Aeroplanes DAR has two Solo varieties. One is called UL for ultralight, but "ultralight" in Europe means something quite different than Part 103 ultralight in the USA. Half of all SLSA started out as European "ultralights" (most commonly meaning 450 kilograms or 992 pounds of gross weight).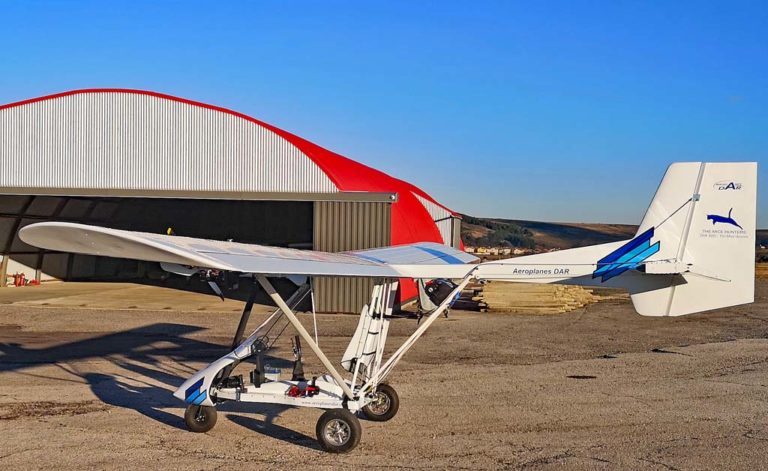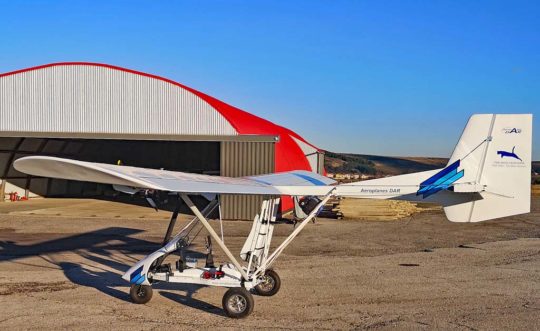 Solo UL gives the owner somewhat higher weight — 260 kilograms or 572 pounds gross — that can allow more options. Solo has been designed be a bit heavier than a typical Part 103 entry, but you'll need an inspection and N-numbers, a pilot certificate, and you'll have to build it from a kit. Buyers, however, are often attracted to genuine Part 103 models that can be bought ready-to-fly.
Addressing a still-lighter segment of aircraft, Solo 120 got leaner to meet the German 120-kilogram class. As 120 kilograms is 264.5 pounds, this is close to the empty, dry weight of 254 pounds (115 kilograms) as allowed by FAA. With an available parachute, DAR 120 should easily qualify under the American regulation but the company posted on Facebook about a DAR 115 model they say meets Part 103. Another market, Russia, has a similar weight limit.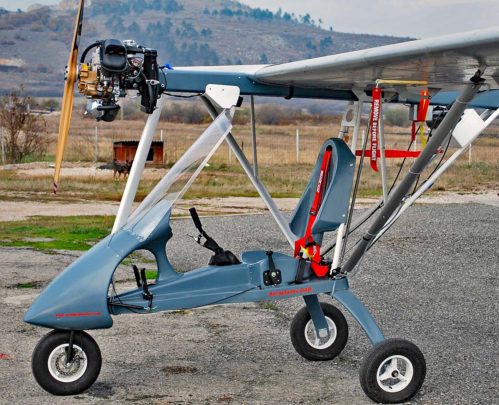 Interest in Part 103 ultralights has been heating up according to my best information. As I seek to ask every single one of the 58 producers of Part 103-compliant aircraft about their recent sales successes I expect to learn more. Information flowing from Tony is start of what I expect and hope will be many more examples.
Even though I am just getting started with the Par 103 List and my survey of the industry, I am already ready to make a risky prediction, something I rarely do, as my crystal ball does not always turn out to be accurate.
My prediction — We may see more units delivered by the Part 103 industry than all Special LSA registered in the USA over the last year.* I'm willing to bet that would come as a surprise to most pilots, even those who already enjoy a Part 103 ultralight. We've had such poor (or no) information for so long, no one really knows the situation. That will change after I make contact with every producer.
Aeroplanes Dar Background
Tony Ilieff Aeroplanes DAR enterprise is located in Bulgaria (Eastern Europe, northwest of Turkey) where he and his team produce a line of ultralight airplanes.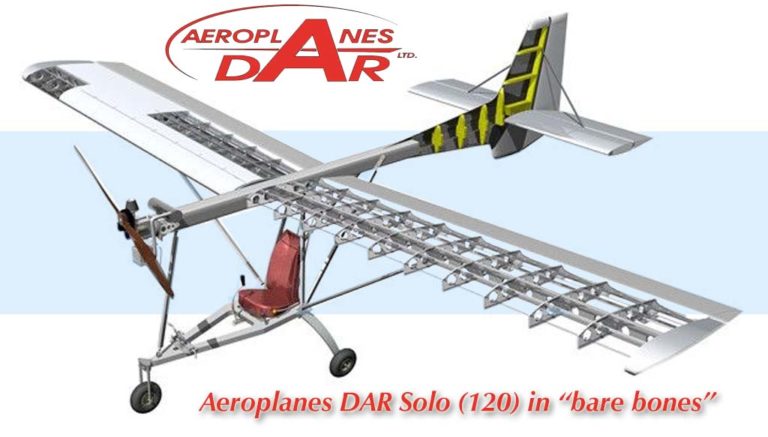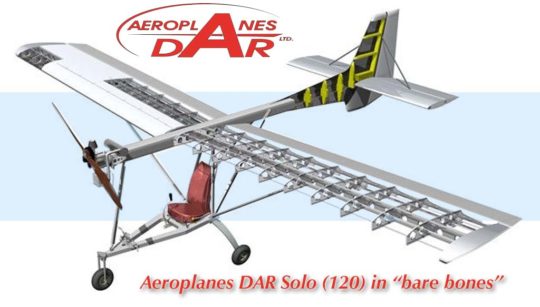 Solo from Aeroplanes DAR is a single-seat, single-engine, high-wing ultra-light airplane. All Solo models are constructed with mixed materials involving aluminum wings and composite airframe. During development Aeroplanes DAR introduced new technologies and unique practices.
"Creating such a light, affordable aircraft required an absolutely new approach to the design," said Tony. "Combining metal wings and composite airframe was a key to minimizing weight and to have excellent flight performance." Composite technology gave Ilieff a possibility to integrate different parts; for example, the central fuselage beam and vertical stabilizer are one single part (see nearby drawing).
"Our leader in the lightest category, FAR 103, is DAR Solo," wrote Tony. "Solo complies with FAR 103 rules." He reported Solo has been in production since 2008.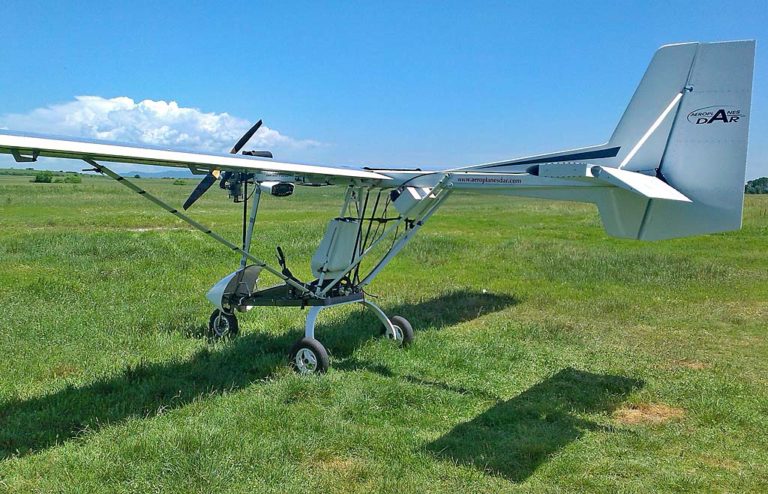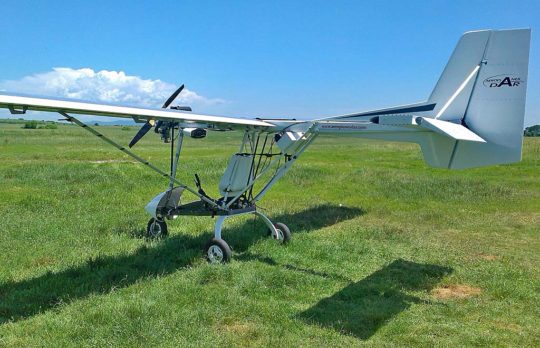 "We made several modifications through the years; the Solo we produce now is the fifth generation."
Other national markets offer light aircraft regulation roughly similar to Part 103 rules: Britain has SSDR for slightly larger (than 103) aircraft and Sub-70 for very light machines. Germany has its 120-Kilogram Class for which the Solo 120 is designed. Russia has an even closer-to-Part-103 variant called the 115-kilogram category. Other nations, including China, Korea, and Brazil, also have variations on the 103 theme. All feature less regulation, which contributes to lower prices of these machines.
"We have discontinued with a Canadian dealer and our sales in USA are still minimal," said Tony while also noting that four Solo aircraft are presently flying in America. "We are looking for a dealer in USA."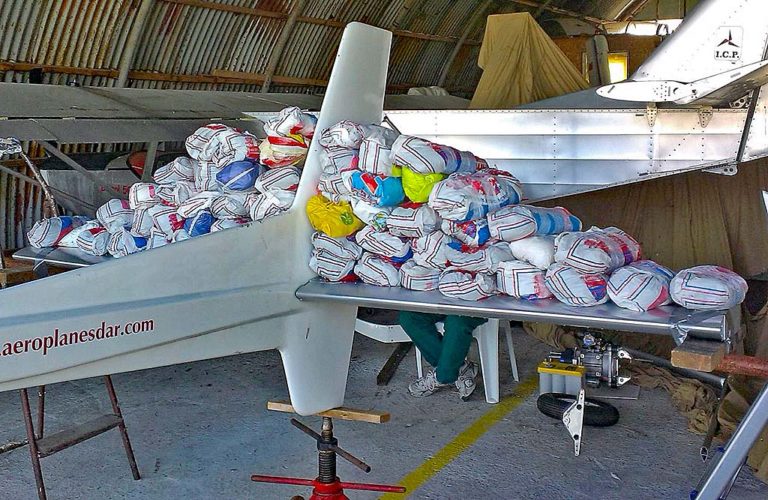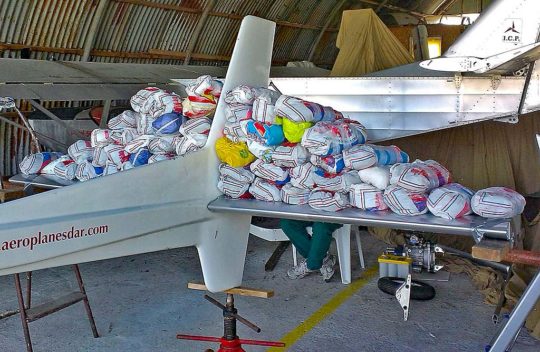 As reported earlier, prices are good enough that the Canadian dealer offered Solo for only $18,900 — though that is no guarantee prices will remain as they were. However, this figure shows Solo to be affordable to many buyers.
Aeroplanes DAR's Solo has been certified as a European-style ultralight aircraft by one of the bodies sanctioned by Germany's LBA (their equivalent of FAA). All three models — Solo 120, Solo UL, and 23 Duo, which functions as a basic trainer — remain in production in 2021.
Solo is powered by engines from Polini featuring a single-cylinder, two-stroke, liquid-cooled, carbureted aircraft powerplant.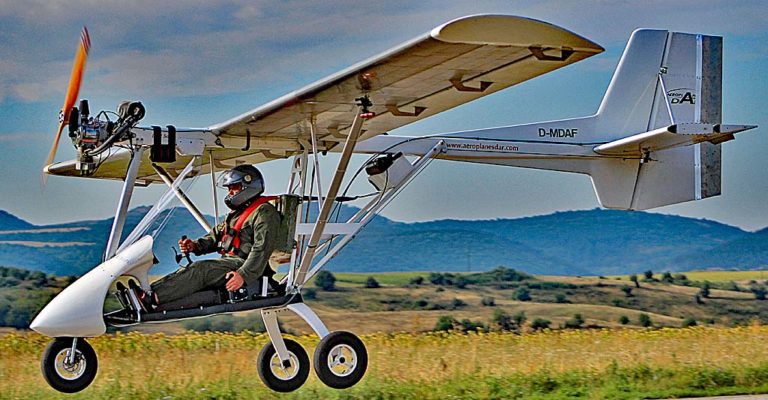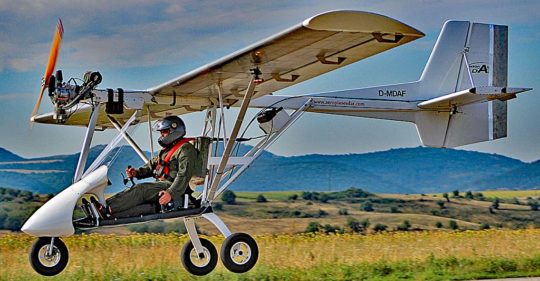 On Solo UL, a Thor 250 DS produces 36.5 horsepower through a two-blade wooden prop. For those interested to earn a bit of extra weight, a Galaxy GRS 260 emergency parachute fits this light aircraft well.
The somewhat lighter Solo 120, which meets German 120 kilogram rules, is powered by a Polini Thor 200 EVO producing 28 horsepower through a two blade wooden prop. For the lighter aircraft a Galaxy GRS 240 emergency parachute system is available.
DAR Solo is available with a folding wing to reduce hangar costs. A folding system good for transport should be soon available, the company said. Folding wings allows the pilot to assemble the plane by him or herself and prepare it for flight within 30 minutes. Learn more on Aeroplanes DAR's website, presented in English.
---
While we work on a more polished video, here are some short clips from the factory:
---
*

If you read carefully, I said deliveries of Part 103 ultralights. That will include international deliveries, unless I can find a way to determine only those sold in the USA. Conversely, SLSA registrations is a hard number and only applies to the USA. Therefore, I readily admit I am comparing apples and oranges.
Full Disclosure

— After my first article, an owner reported problems with wing construction of an older Solo resulting in a mishap. A comment was approved and appears at the end of that article. I have no official information on the cause of the incident, any construction or design problems, and I do not know the unfortunate owner nor Tony Ilieff personally. However, the company has reported 30 ready-to-fly models are flying and I was unable to find any other accident reports. I do not perceive a problem with Aeroplanes DAR's Solo but readers should consider all useful information and make their own best judgement.