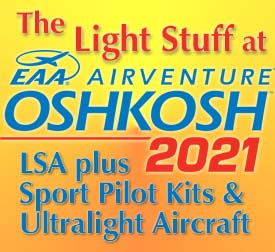 WOW! It's great to be back at a major airshow. I imagine every single person on that immense stretch of show grounds (way past a mile north to south!) felt largely the same way I did.
Airshow buddies. Cool aircraft to check out. All manner of compelling gear to make your bird better. Forums on a wide variety of topics. Terrific aerobatic acts and a constant, joyful racket of airplane noise. Oshkosh is literal aviation sensory overload and every person present is splashing around in it like a kid in a backyard pool. Whee!
Fun Fly Zone
Where Affordable Aviation Lives
Short story first…
My Canadian videographer Dave Loveman was denied entry at the border (long story) so I'm flying solo this year. I will concentrate in areas as the show is simply too big to cover top to bottom unless you have wheels — and they are reserved for a gilt-edged few. Most of us hoof it (or tram it), and did I mention the space stretches well over a mile plus miles more back and forth between exhibit spaces and aircraft. Aviation shows need lots of room and Oshkosh is the biggest of the big.
When Dave can attend he uses a scooter (that can go literally anywhere …it's a golden ride). He's fitted his deluxe scooter with a tiny wheeled trailer, which I mount and then hang on for dear life as we wheel all over the grounds in minutes. Man, do I miss that speedy, if overly attention-getting, ride.
---
What follows will be key photos of the day plus a short paragraph. Each of these is worthy of its own story and when the show is over I will organize the best of these for a deeper dive. All of them, every one, are quite affordable.
---
Fixed Wing – Gyroplane – Powered Paraglider – Biplane – Trike – New LSA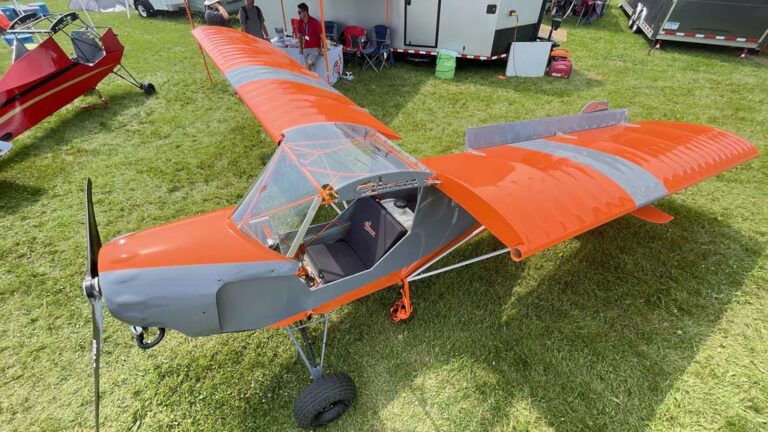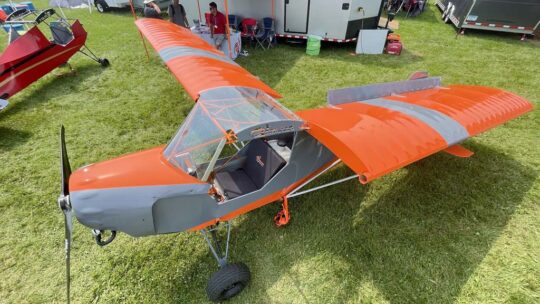 BADLAND AIRCRAFT / F-SERIES — Chris Duell made a big change since I last ran into him (article here) and his new Badland F-series of legit Part 103 fixed wing aircraft. He moved from his longtime home in Las Vegas, Nevada to southern Minnesota. He was able to expand to more spacious quarters and beamed with pleasure at having enough room in a completely different surrounding. He recently bought this original Badland (nearby image) from a customer who had equipped it with tundra tires  that looked great but might push it over Part 103 limits. Smaller tires as seen in the background make the numbers, Chris proved. He's got airplanes flying, kits in progress, and orders to build. Here's an affordable fixed wing aircraft many can like. F-series uses the Polini Thor engine with an E-Props propeller. Chris is pleased with both.
DRAGON QUAD PPG — A newcomer in the space is this simple but effective looking "quad" from Dragon PPG. These carriages are the next step for foot-launched powered paragliders. Purists will still prefer that method but those who aren't confident in running launches and landings may elect an undercarriage. These need to be much leaner than the construction of a two-place, Rotax 912-equipped powered parachute; they're pretty different aircraft. Yet these are highly affordable, offer splendid visibility, and are light enough to make transport easier. Developer Dan Feldman put Dragon PPG together in just six months but has tested it and had experts put it through its paces …with flying colors. Dragon is powered by a 50-horsepower Rotax 503 giving the Part 103 light aircraft a very spirited climb (most PPGs used 35-horsepower engines or smaller, though they carry less weight.) Dan said an ample supply of zero-time rebuilt 503s is available.
FUSION NANO (GYRO) — Gyroplanes have been a hot spot in light aviation for several years. The models have become increasingly deluxe with several top competitors in the space volleying back and forth for more sophisticated aircraft. They have indeed become beautiful flying machines. However, while most are still affordable compared to many top fixed wing LSA, they have priced themselves higher with each improvement. Single seat gyroplanes — like the Bensens and others when the category was founded — are very rare …until now. Fusion Copter makes a very affordable gyroplane that looks to deliver fun flying in that rotary way. In an earlier article I described the aircraft in more detail and I will have fresh news about this aircraft in the weeks ahead.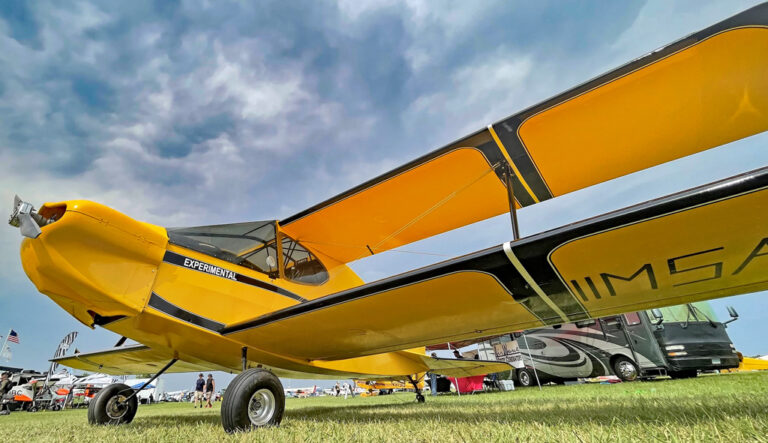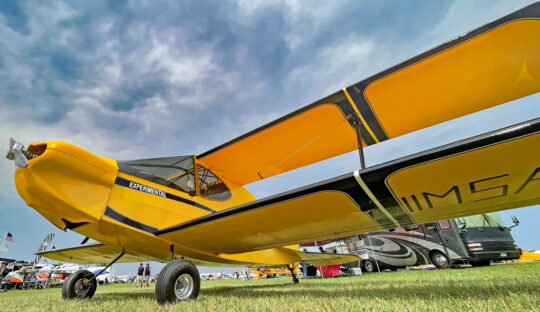 HIPERLIGHT — Ron Jones has been selling a kit version of the Sorrell Brothers' Hiperlight series since he took over in 2004. The design dates to the early 1980s. For all that time, this longtime model has only been available as an Experimental Amateur Built but that is now changing. Ron reported (a video will follow with more details) that he has been working diligently for many months to go through the ASTM standards used by FAA to "accept" (not "certify") a new Special LSA. He expects to complete the project by the end of 2021 and then enthusiasts can buy a factory-built Hiperlight. After checking out several engines, Ron settled on the Jabiru 2200 four-cylinder, 80-horsepower engine. As Hiperlight is, well… light, this provides exhilarating performance, he said.
AEROS ANT (TRIKE) — Years ago I visited Aeros in the Ukraine. They were developing into a major supplier of hang gliders but were also contract building the Sky Ranger for a French company. It was a primitive working environment for many ex-Antonov workers (when Communism collapsed, many experienced workers and engineers were thrown out of work) but those people turned out some very nice products despite the challenges. Now, years later, their hang gliding background still lives and the Ant is a product aimed at that market …or anyone else looking for a very affordable price tag (below $20,000 ready to fly). Not only is the aircraft a bargain but it can literally pack down into three bags you could carry on and in most vehicles. Plus, Ant can retract its main gear in flight and packs down quickly for compact hangar storage as well.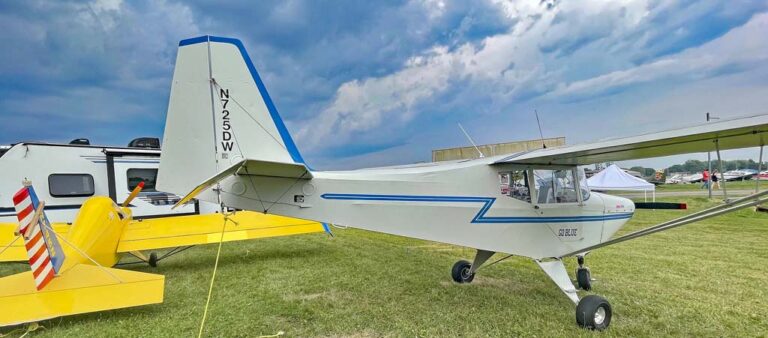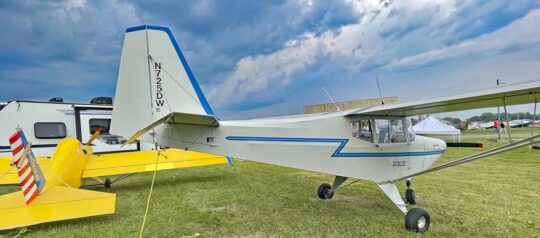 CARLSON SPARROW — Welcome back to Ernie Carlson's Sparrow! I knew this project was in the works (as reported earlier), but David Cooper and his helpers have been head-down learning the product and supplying some information that went missing through two previous owner changes since Ernie passed away. David acquired design rights, tooling, and inventory for Carlson's single place Part 103 Sparrow and the two place Sparrow XTC. He had an example of the latter at the show; it's the one they used to remeasure and confirm certain aspects of the design. After sorting out many details, David is now ready to start work on production. He will continue, of course, with the MiniMax line. The latter is nearly all wood, while Sparrow uses welded steel and aluminum construction. It's great to see David keeping these two long-lived models alive and well.
OK, it's late and Tuesday is already here. So, that's a wrap for today. Let's see what I can find tomorrow!