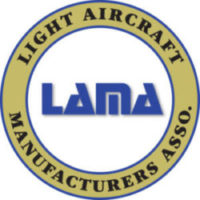 LAMA, the Light Aircraft Manufacturers Association, hosted a gathering of European manufacturers during last month's Aero Friedrichshafen show. Van's Aircraft President and Chief Engineer Rian Johnson accepted LAMA's invitation and presented an update on Mosaic. As the leader of the ASTM committee working on LSA standards, he covered expected changes to help manufacturers prepare.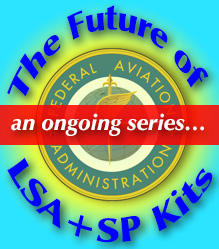 How can builders design for a regulation they haven't seen? Thanks to the use of industry consensus standards, the lighter aircraft industry is more aware than you might expect.
Understandably, manufacturer interest is keen; it's their business. At the same time, individual pilots increasingly raise similar questions.


Top-Four Questions
I'll address some common inquiries before getting into specifics of the LAMA meeting. The following reflects questions I've often heard, along with my responses. As you read these, remember, I am merely one reporter describing discussions I've heard. Disclaimer: Information in this article is not official and may not reflect what FAA is planning.
My information comes from being part of ASTM and the effort to write LSA standards plus new ones for coming Mosaic aircraft, which I have dubbed "mLSA" to abbreviate the mouthful. These discussions are open to all ASTM members; I am not revealing confidential information. Want to hear this news even earlier? Join ASTM and be part of the solution.
Will I be able to fly a legacy (Cessna-Piper-Ercoupe-etc.) aircraft with my Sport Pilot certificate? — One of the most common questions I hear is one of the most difficult because any answer is largely guesswork. ASTM members hear a lot about plans for Mosaic aircraft.
However, we hear almost nothing from the Flight Standards group that dictates pilot certification requirements and operational limitations. LAMA has asked many times; we simply don't get many answers. It is these people who will judge if and how you can fly a Cessna 172 (for example) as a "Mosaic aircraft" and what pilot certificate will be required to do so. I doubt we'll hear more until the NPRM comes out but FAA people who have seen the proposal have repeated a statement, "You're gonna like what's in this rule." At last year's AirVenture, a top FAA official promised the NPRM "in August 2023."
Until then, what we know is… Mosaic is based significantly on ASTM standards and the almost-20-year record of LSA operations. FAA is not only going to continue this method for LSA and mLSA; they are greatly expanding it into Part 23-type aircraft, that is, present-day Cirruses, Cessnas, and Diamonds.
Therefore, FAA may follow the SP/LSA experience and allow the use of endorsements for Sport Pilot privilege upgrades. To move to a four-seat retractable, obtain additional instruction, get a logbook endorsement, and start flying the new aircraft. We can hope it will be so straightforward. (Insurance companies will have as much to say about this as the FAA.)
related… Are Four seaters included? — The answer is similar. Yes, four seaters are expected — see a series of them in this article. As with legacy aircraft, we do not yet know what the pilot requirements will be. I would not expect a Sport Pilot holder or user to be allowed four-seat operations, but perhaps with endorsements…?
How much can a mLSA weigh? — We're fairly sure that mLSA will not have a specified weight, as it is today at 1,320/1,430 pounds. More likely wing loading will keep an aircraft within FAA's mLSA mantra: "Easy to fly, operate, and maintain." It is important to remember that when regulation allows higher weight or other increased capabilities, the cost of aircraft will rise.
Fortunately, today's 1,320-pound LSA are in no jeopardy. If your current LSA works for you, it should be fine under Mosaic. Many existing LSA have paid off their development costs and should not see large price increases, although shipping remains stubbornly high.
How fast can a mLSA fly? — Again… this is more about the pilot's qualifications than an aircraft's ability to fly faster. With retractable gear, in-flight adjustable propellers — yes, both may be allowed — and sophisticated configurations like Fowler flaps, LSA have proven they can go fast and slow. That means a bigger and/or faster airplane may still be "easy to fly, operate, and maintain."
ASTM & FAA Cooperate
In his remarks, Rian made a pivotal statement, "FAA will not release Mosaic completely until ASTM standards are in place and FAA has [officially] accepted them." His statement may tell you two things:
First, ASTM standards are an essential element of Mosaic. FAA's new regulation cannot go forward without ASTM standards written by the F37 committee. This is not the FAA way prior to LSA when industry consensus standards came into being. ASTM must have standards to which airplanes can conform before Mosaic can be realized.
Rian mentioned ASTM work on two important standards needed for Mosaic. One addresses flutter. While important to aircraft operating at any airspeed, control surface flutter tends not to be a significant problem until speeds get faster. FAA's request for a flutter standard is evidence of higher speeds being allowed. As with weight, we do not expect maximum speed to be a specific number — as 120 knots has been for current LSA. Both weight and speed will rely on other criteria, perhaps most notably a wing loading limit. You can build a bigger airplane but it will need a bigger wing or a great flap system if it is to stay within FAA's "easy to fly, operate, and maintain" mantra.
The second standard Rian described is one for IFR flight into IMC (i.e., instrument flight into actual conditions). Contrary to what many think, FAA does not prohibit LSA from IFR operations. Instead, ASTM standards restrict this activity because manufacturers presently have no IFR standard to which they can declare compliance. This is why some brands help buyers change their registration to ELSA, which when properly equipped (it's easy to do so today with EFISs), can be flown under IFR rules assuming the pilot is also qualified.
Rian's main message about these two standards-in-process is that ASTM's F37 LSA committee needs all the good help it can get. I have often promoted that the technically-oriented among you can participate. ASTM membership is only $75 per year and for that you get one official vote… the same as all of FAA with its 40-50,000 employees. You: 1. FAA: 1. It feels empowering, doesn't it?
If you think you aren't technical enough, please know you don't have to be the world's leading engineer. Indeed, I wrote one of these standards (F2316 for emergency airframe parachutes). I am not an engineer. I consulted with knowledgeable engineers and followed writing patterns of other standards to accomplish this and successfully balloted it to F37 members in just six months, a record for ASTM. I'm pleased to brag a little on the speed of the work but my primary point is that you can offer a direct contribution to standards that will let Mosaic get airborne.
More Fresh Mosaic News


FAA is very keen to have Mosaic aircraft be "transferable," added Rian in his LAMA talk. FAA officials are working with their counterparts in Europe, at EASA, and in Brazil to align their regulations. The latter country's ANAC agency has already passed regulations that are very similar (link below; also nearby chart) though not identical to Mosaic. FAA realizes, Rian said, that if regulations are sufficiently close, an airplane manufacturer in one country can sell in another with relative ease. This already happens for LSA aircraft, where countries in Europe and other nations like Australia, Brazil, South African, China, and more have embraced very similar regulations.
By now, most are aware that gyroplanes will finally become full-fledged LSA that can be delivered ready to fly. This took far too long but the logjam has been broken.
One surprise is that helicopters may be included. While LAMA lobbied long and hard on behalf of gyroplane SLSA, we didn't ask about helicopters; that seemed a bridge too far.
Neither did LAMA ask for hybrid electric when we prepared white papers for all proposals including electric propulsion. Yet, FAA broadened our request for battery electric into hybrid electric as well.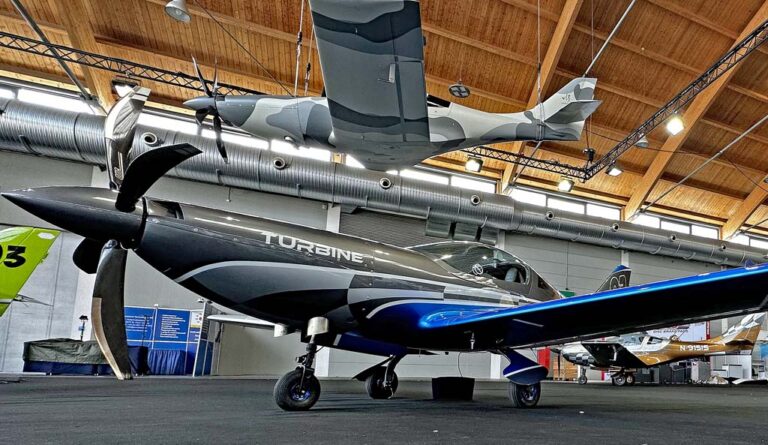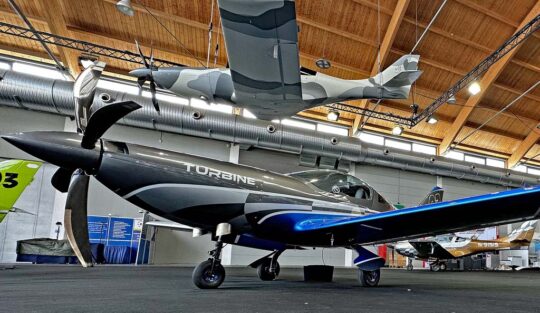 Amazingly, even turbine engines are reportedly in consideration. If this keeps up, pilots might come to love Mosaic after all. The big question as summer arrives… "Will FAA release the NPRM in August as predicted?" Keep clicking or tapping back for more info.
ARTICLE LINKS: