What on Earth is the world coming to…?! A Cub with a nose wheel? Has the aviation world gone mad?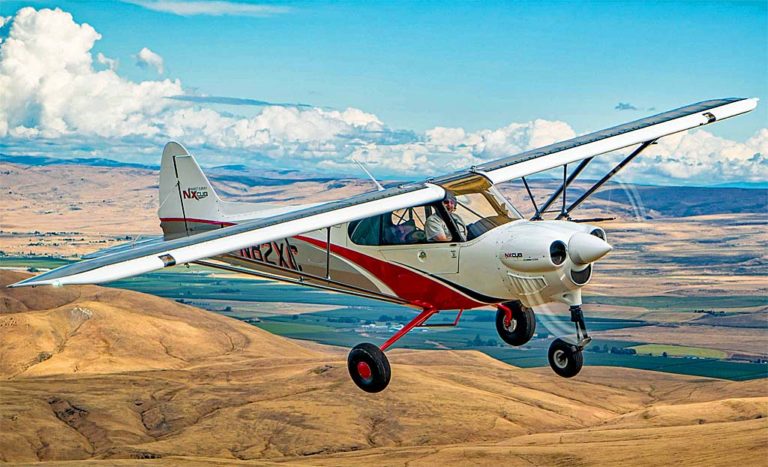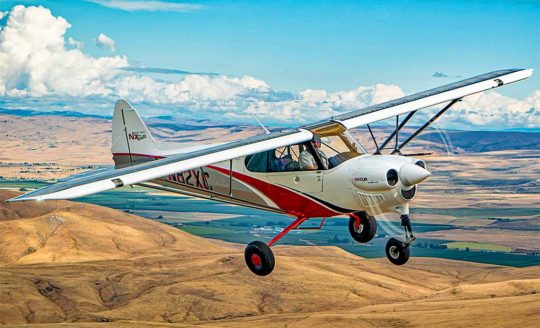 No, of course not. Admittedly, though, a nosedragger is certainly not what most pilots think when they envision a Cub.
Leading manufacturer CubCrafters has explored many corners of the Cub world, filling niche after niche in fulfilling resilient demand for this popular airplane design. (Note that I keep calling this aircraft a "Cub," instead of "Cubalike" because the Washington company actually owns that name after acquiring it from Piper some time back.)
Cub Wonderment
"Following a year-long public market survey," CubCrafters announced, "[we have] officially decided to [start efforts to] certify and offer a nosewheel option for our flagship Part 23 certified aircraft, the CC-19 XCub." This is not an Light-Sport Aircraft entry, however, the model remains easily within the coverage area this website pursues.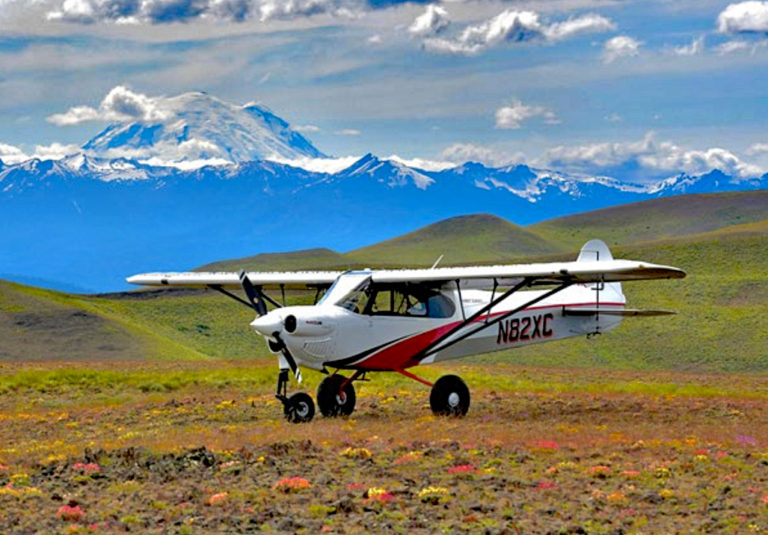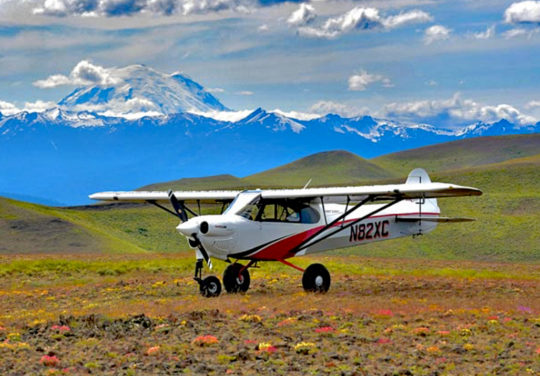 "Putting a nosewheel on a modern Cub type aircraft certainly surprised some people," noted CubCrafters' VP of Sales & Marketing, Brad Damm. "The overwhelming public response has been positive, especially among more than 300 pilots that had the opportunity to fly the airplane during the market survey phase."
"A nosewheel equipped XCub is a very easy airplane to fly that takes off shorter, lands shorter, and cruises faster than the tailwheel version," Brad added. "Once a pilot is in the airplane and experiences it, the advantages are obvious."
"Engaging our customers has been hugely important," said Patrick Horgan, President of CubCrafters. "We went into this process not entirely sure if the market wanted to accept a nosewheel-type personal adventure Cub." He reported the question has been resolved. "We've had people wanting to place deposits for this aircraft from day one. Our customers have made it very clear that they want us to build this airplane."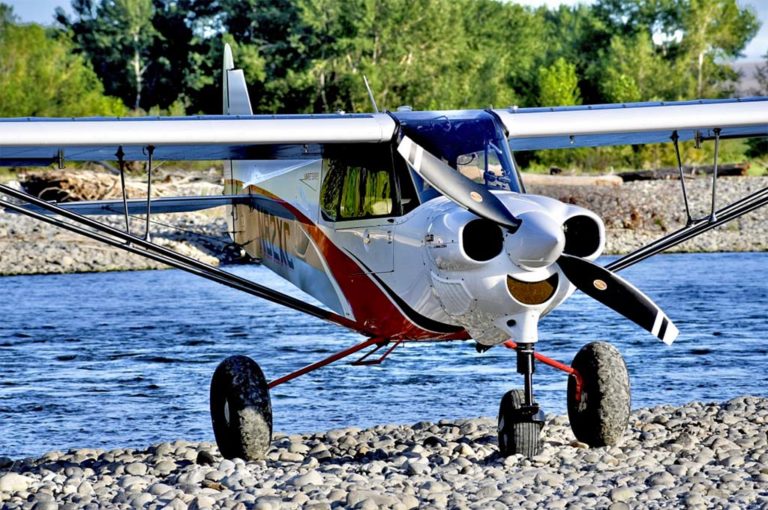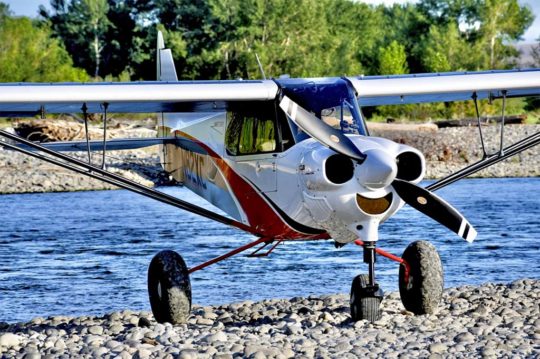 CubCrafters said that a variety of pilots with varying skill levels invested hundreds of hours of real-world use during the market survey phase. The Yakima company said this experience led to many design improvements that might not have happened solely from company engineers.
Going Both Ways
"XCub is easily convertible between nosewheel and tailwheel," CubCrafters said, "so you really get two airplanes in one: a tricycle-gear aircraft, and a traditional big-tire tailwheel Cub. Both are very capable STOL aircraft designed for backcountry missions."
CubCrafters boasts "an extremely robust trailing-link nosewheel assembly and large tundra tires as an option for the mains." The company said the traditional tail-dragging XCub can handle "primitive landing strips" plus most off-airport operations. Likewise landing loads on the nosewheel are transmitted to the airframe by a heavy duty truss and can accommodate unimproved landing surfaces.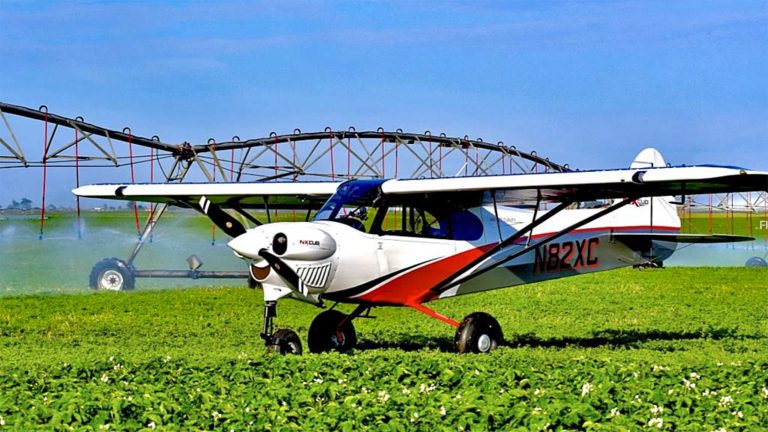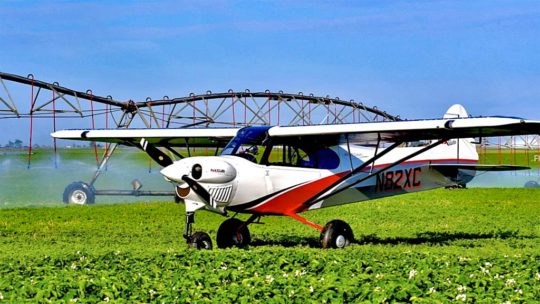 Regarding retrofit, the nosewheel assembly "is a bolt-on effort that can be removed should the owner want to convert the airplane to a tailwheel configuration." XCub's tricycle gear option is available now on experimental XCubs through the company's Builder Assist program
Following the company's also-Part 23 Cub, the nosedragger has been badged as "NX Cub" for aircraft delivered from the factory in nosewheel configuration. CubCrafters expects to achieve FAA Part 23 certification for NX Cub in early 2021.
Company founder Jim Richmond added, "I've always believed that back-country flying should be open to more than just tailwheel rated pilots."
While not about XCub or NX Cub, this video pilot report featuring both Videoman Dave and me will provide more info about flying CubCrafters SuperSport. This is different than our usual work; enjoy!
---