Now that we are in the middle of winter, activity is brisk. Middle of winter!? Down under in New Zealand, residents are presently in the colder months of the year. Pilots in U.S. states currently sweating through summer may need a moment to ponder that.
New Zealand may be a long ways away but the Vickers Aircraft team building Wave are bringing their fascinating aircraft ever closer. As they work, they are gaining experience with new equipment used to build Wave LSA seaplanes.
"Our tooling is all in place now," said CEO Paul Vickers. "Initial parts are coming out of molds and they are matching the CAD files perfectly." Modern design, even of more affordable aircraft, are often fully created on computer work stations. The days of hand making a prototype are passed and the older way is nearly extinct.
"We've also recently doubled the size of our facilities," added Paul. As the New Zealand company moves steadily toward initial production, design work is mostly complete and the translation of that computer effort has transitioned to initial fabrication.
"We have carbon fiber clean rooms to make or 'pull' parts from molds," said Paul. The combination of computer design and laser cutting of raw material allows a faster move to building parts and the magic of this modern method is components that are right the first time.
How do workers at Wave know the parts are right? The answer is more high tech equipment.
In the nearby photo, a lower wing skin mold is 3D scanned using a hand held instrument. The surface of the mold is verified to assure it precisely matches the CAD file. In the image you see a series of dots, which are stickers applied to the mold. The dots identify reference locations used by the hand held scanner to assist the worker.
"We've digitally designed the aircraft and the scanning is a validation that the part matches the design," explained Steve Hamblin, an engineer with very applicable experience from another LSA company. Steve moved from the USA with his family to assist the Vickers Wave effort. Taking your family half way around the world shows a level of commitment to this highly-anticipated project.
Wave boasts many intriguing features and further distinguishes itself by being the first LSA seaplane planning to use the potent Titan X-340 engine from Continental Motors. With 180 horsepower, Wave should be a most enthusiastic performer.
As Icon continues laying the groundwork for serial production of their popular A5 (more than 1,500 orders have been placed, said Icon), Vickers has attracted great interest in his LSA seaplane of advanced design. Paul reports many customers have approached him, keen to know more. Typical of the lower-key way Vickers is conducting their development, the company does not report orders nor promise dates yet but that is not holding back interest from pilot consumers.
"We are fully funded and moving according to plan to get our Wave ready for production," observed Paul.
In addition to the primary task of preparing Wave for production, Vickers leadership and engineers are working on the Wave Pilot Operating Handbook, maintenance manuals, and additional documentation. All this will be needed when FAA later schedules a visit to approve the company. After changes a few years back, FAA has the option to perform a full company documents audit before a new Special LSA can gain agency acceptance. With an innovative design like Wave, FAA inspectors will surely take the option.
"We a building a company as well as a plane," stressed Paul Vickers!
Want to know more?
The many who have expressed an interest in Vickers Wave have a golden opportunity to find out more… soon. You can hear the latest on this impressive design directly from the source.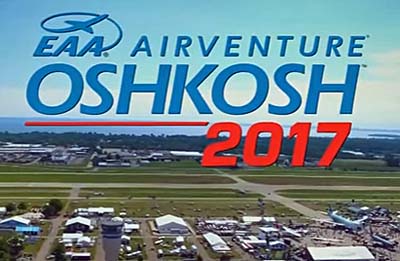 "We received confirmation from EAA on the time slot for our forum and meet & greet at AirVenture 2017 in Oshkosh, Wisconsin," said Paul.
Vickers Aircraft will be at Forum Stage 2 at the Forums Plaza (Knapp St.) from 1:00-2:15 pm on Tuesday, July 25th. Here's a show grounds map to guide you.
"Although the aircraft will not be present, we will be giving a short presentation about Vickers Aircraft and the Wave," said Paul. This provides an excellent time to meet with a few of Vickers' key people, including Founder and CEO, Paul Vickers.