I have followed Super Petrel since before it went to Brazil* more than 20 years ago. I mention this to make two points.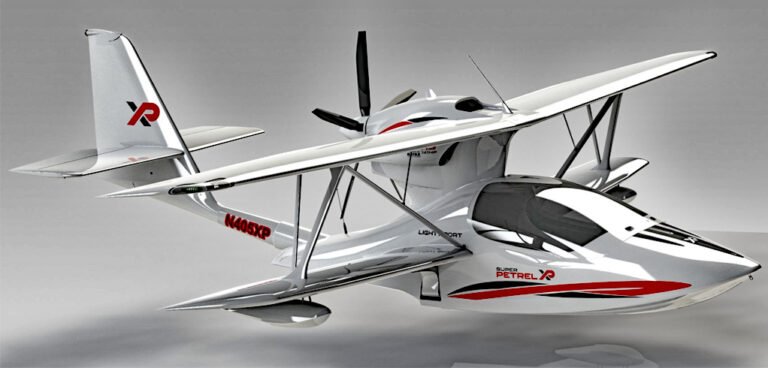 Super Petrel has a long history; some 400 are flying around the world. In addition, the current producer, Scoda Aeronautica, has continually made changes to the design. The video below identifies some of this history.
What's new for 2023 is the Super Petrel XP and it's boost to big Rotax power, the 915iS fuel injected, turbocharged, intercooled engine that seems to be steadily supplanting all prior models.
Smoother & More Powerful
Super Petrel XP
"Eight years ago, Rodrigo Scoda and his team of engineers at Scoda Aeronautica began a secret project to redesign the aircraft from the wheels up," started the update explanation by Roger Helton president of Super Petrel USA. "About one year into the project, they and other OEM aircraft manufactures were invited by Rotax to attend a meeting and were informed of the new 915iS engine."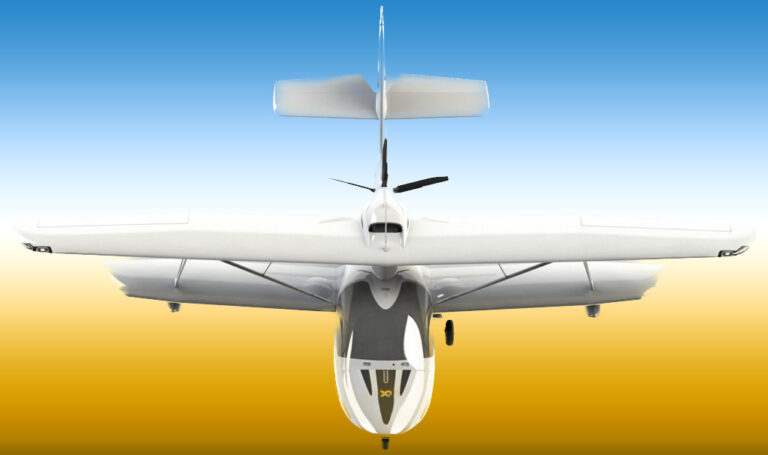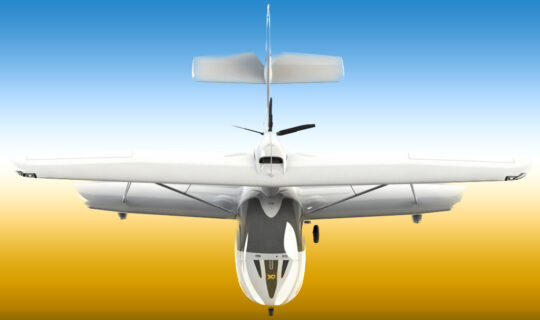 The timing was perfect as Rodrigo has always said, "You begin with the engine and build the aircraft around it."
Besides the more potent engine, Scoda engineers have been busy. The latest version shows several improvements.
A longer hull enhances hydrodynamic efficiency.
A new airfoil has been created using fully composite tapered wings, eliminating the Dacron fabric and resulting in improved speed, efficiency, and stability. Carbon fiber strut fairings and built-in landing and position lights are further features of the XP.
Larger tires with Beringer brakes offer improved operational performance on unprepared fields such as grass, soft sand, or rocky beaches. An electrically-actuated, hydraulically-operated landing gear retract system is optimized for ease of operation, low maintenance, and simplicity of design. The elimination of cables, arms and pulleys results in a 50% reduction of moving parts.
A one-piece canopy improves visibility. It hinges aft for easier beach entry. A more structural nose area allows occupants to walk in and out when beaching.
Fuel capacity has increased to 30 gallons.
XP's baggage area volume has been increased by 60% with special niches for Bose headsets (nearby image).
Garmin avionics are standard: G3X Touch Screen augmented with Garmin G5 display, transponder, VHF radio, autopilot, angle of attack indicator, and ADSB in and out.
Super Petrel XP's fuselage is longer by ten inches allowing for greater floatation providing the ability to go to the water at full maximum gross weight of 1,430 pounds.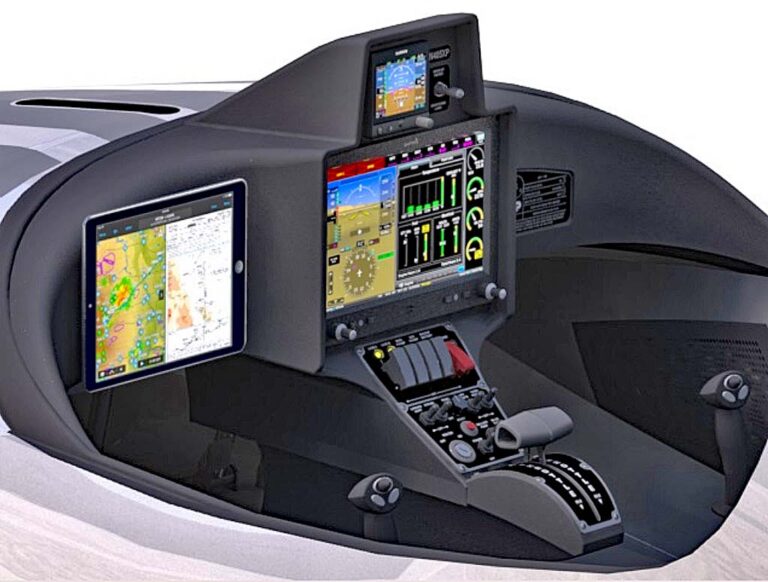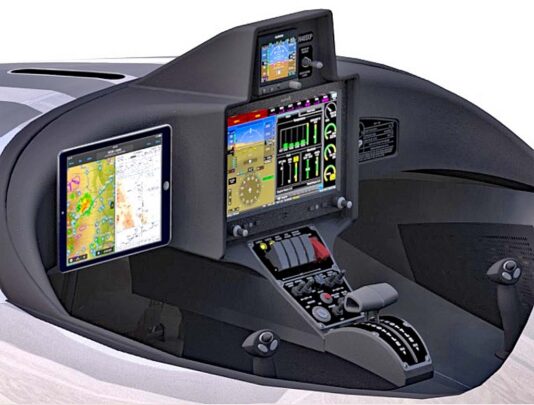 The fuel system now has two separate header tanks located behind the baggage compartment resulting in a 60% increase in capacity. On-board fuel has been increased as well.
"Remarkably, the aircraft empty weight is nearly the same as the current Super Petrel LS model with Rotax 914 at 870 pounds," said Roger. "The ballast water system now has a gauge on the G3X along with a panel switch to add or remove water while while operating the aircraft on the water," he added.
The landing gear is electrically actuated and hydraulically operated with a mechanical release behind the pilot seat. The doors are gone and replaced by the full canopy. The canopy can be completely operated by hand or, once unlocked, operated by a hydraulic assist. Visibility has been greatly improved with the new canopy design.
When Will XP Arrive?
"In July of this year, the first of the new Super Petrel XP, serial numbers 405 and 406, will arrive here in the U.S. at our Ormond airport facility," said Roger. "At this time, we have firm orders for 12 aircraft."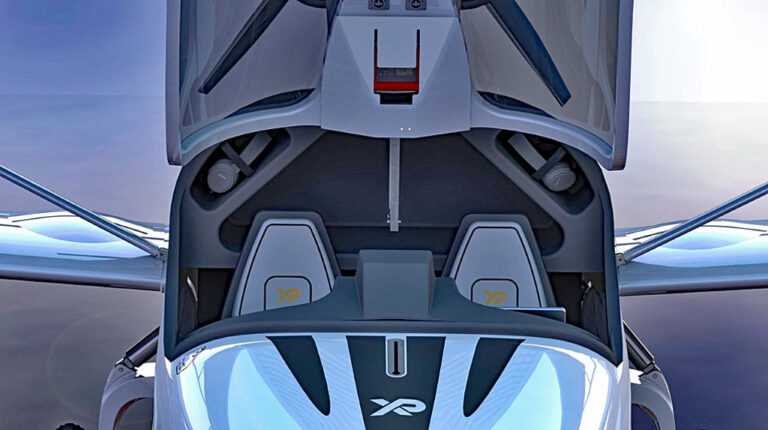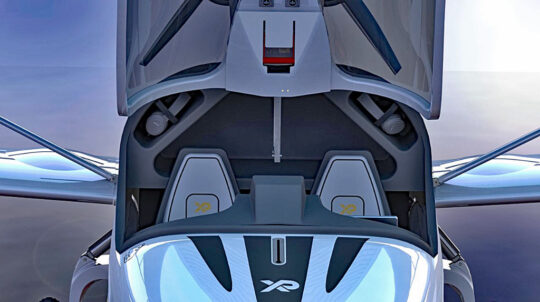 "In the beginning we were offering the aircraft with either the Rotax 912iS or the 915iS engines," Roger recalled. Yet, "All twelve aircraft sold thus far have been the 141-horsepower 915iS engines. We decided to take the 912iS off the table."
Roget observed several points. "Production time for an XP aircraft will be nearly 45 days less than the current LS version of the aircraft. The Super Petrel LS 400 series aircraft announced last year will no longer be offered; only the XP with Rotax 915iS engine will be offered and doing so will reduce production time. One aircraft and one engine type."
He added, "There is only one option available for the aircraft, the colors of the graphics. Everything is standard equipment. We will deliver six aircraft in 2023 and an estimated 14 aircraft in 2024. The next available position is for June of 2024." Prices in March 2023 suggest $289,000 when Super Petrel XP is powered by Rotax's 915iS.
Super Petrel USA's demonstration aircraft will be available in late July 2023 and they will begin scheduling demonstration flights soon afterward.
ARTICLE LINKS:


This video provides additional information and visuals.
---
* The original design of what we now know as Super Petrel began with the Tisserand Hydroplum, a single-seat, wooden amphibian intended for kit building. It first flew in 1983. A two-seat, Rotax 532-powered Hydroplum II flew in 1986. After the French company closed, Brazilian company Edra Aeronautica (now Scoda) developed Super Petrel 100 in 2002.