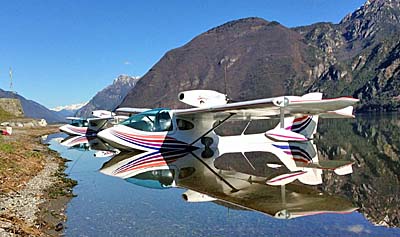 Most Americans know the childhood story about the "Little Engine that Could," a tale of determination, working against long odds and succeeding despite them. I think that relates to SeaMax.
Visually, SeaMax looks small, low, and compact compared to some LSA seaplanes. Taking nothing away from the others, SeaMax appears ready to fill a need for something sportier, speedier. Despite its small size, SeaMax delivers comfort and capability.
Learn more in my flight evaluation video below, but at Sun 'n Fun 2019 starting in just a few days, SeaMax will be present with their staff to address more inquiries.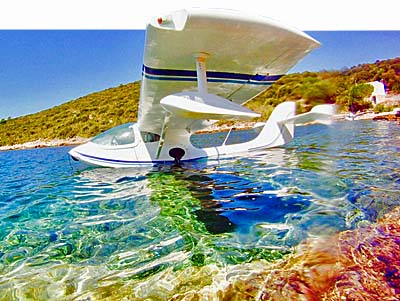 Perhaps even more important, SeaMax Aircraft will have a airplane in the LSA Mall that will give demonstration flights to interested buyers. The flying will be done by Russ Miley with whom I flew for the Video Pilot Report (see below). I found him a wonderful instructor — I had asked him to treat me as a student. He was calm, knowledgeable, and clearly at one with SeaMax. If you are looking at a LSA seaplane and if you are headed to Sun 'n Fun, don't pass up this opportunity.
In my experience — about five hours total flying time in SeaMax — I came to regard the airplane as a high performer in the LSA seaplane space. This comes partly as the airplane is light, lighter in fact, than many land-only LSA even though it has a boat hull and retractable gear. Depending on your experience, you may take a bit longer to acclimate to SeaMax but you will be handsomely rewarded by the flight qualities and performance. Russ can guide you comfortably through the introduction.
What's New for SeaMax?
SeaMax is now offering the fuel-injected Rotax 912iS as an engine option. The first such was sent to Norway — where SeaMax has long had a solid base of enthusiasts — and the company reports customers from the USA are ordering this version. The first SeaMax with the 912iS arrives in America this coming May. Get more 912iS info.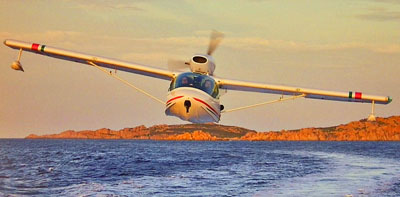 The Brazilian company, with operations in Daytona Beach, Florida, launched a refreshed website recently. Web surfers can find prices for all versions on the site, download a brochure, and find a redesigned support area with all technical publications to download plus a troubleshooting area.
For its 2019 lineup, SeaMax engineers have redesigned the cockpit. The company is offering three standard panels at different price points (see all of them):
Performance — All analog; keeping the plane light-weight
Exclusive — Combining the Garmin G3X 10.6-inch Touchscreen and analog instruments, making a hybrid panel, bringing versatility and great for training
Exclusive Dual — Two Garmin G3X 10.6-inch touchscreens plus a G5
While factory-approved CFI, Russ Miley will be offering intro flights at Sun 'n Fun this is most likely to occur if you have signed up at this link. Many slots are already filled by a good number remain. If this of interest, you should act soon. Otherwise, the company can do its best but only so many slots exist during each day.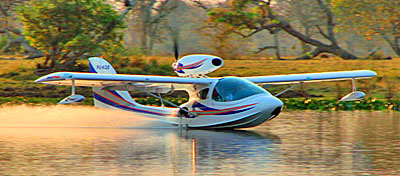 For those who cannot attend Sun 'n Fun 2019, the company has a permanent aircraft in south Florida where it can offer introductory flights to customers.
Beyond intro flights, SeaMax is now offering a transition training program for interested customers. When a customer purchases a new SeaMax at Sun 'n Fun 2019, the customer will get a 10-hour training program for free. That's a good deal and the full training will help you gain familiarity with SeaMax.
In production since 2001, SeaMax M-22 has delivered over 150 units that are flying in more than 20 countries. The company is presently taking orders for delivery in the third quarter of 2019.
Learn more about SeaMax in this Video Pilot Report from DeLand 2018: