A winning airshow attraction over the last few years has been STOL competitions. STOL stands for Short Takeoff and Landing. Believe me, these pilots totally obsess over "short."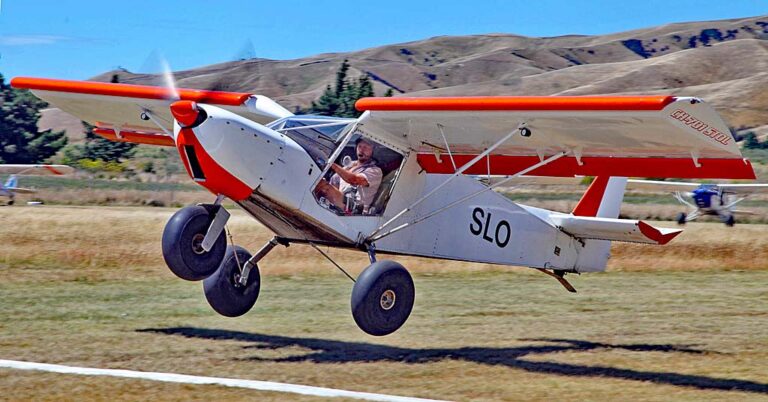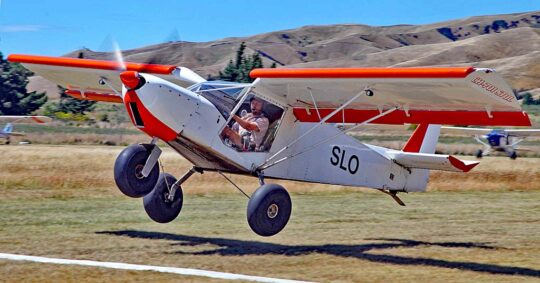 You truly need to see these performances to believe what determined pilots in suitable aircraft can do. I encourage all to come on down to sunny Florida for Sun 'n Fun 2023 and check out the action in Paradise City (formerly the "Ultralight/Lightplane Area" and now badged as "Light Planes").
Like its counterpart at AirVenture in the Fun Fly Zone (also the former Ultralight Area), crowds can get close enough to see the STOL performances in great detail. Usually you have to arrive early enough to get a place at the fence. I've seen spectators 10-deep at both events.
Paradise City hosts Sun 'n Fun's "other" runway, a grass strip that's been steadily improved enough that the local Lakeland Aero Club, associated with the onsite high school, can and does conduct flight operations during the 51 weeks of the year when the show isn't happening. (Here's a great story about one successful young pilot emerging from Central Florida Aerospace Academy.)
STOL Down Under
Even as American pilots in northern states prepare for an ongoing winter storm, it's summertime "down under." In Australia and New Zealand, this is their warm season. So, naturally, they had a STOL competition.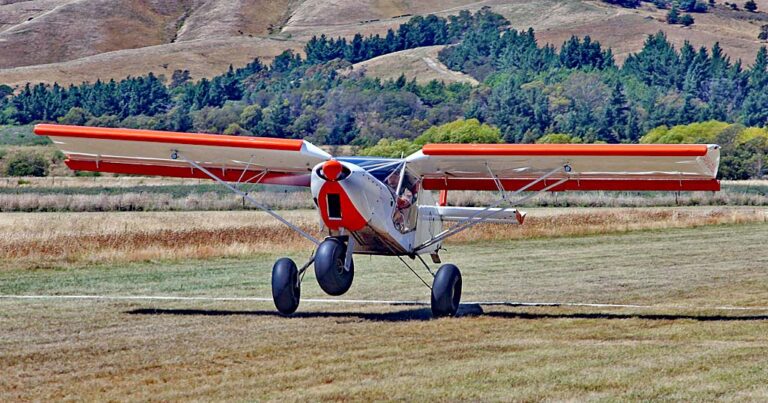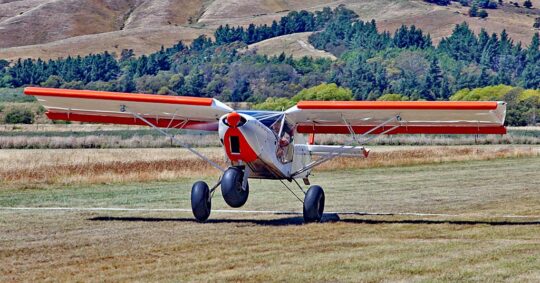 Before Sun 'n Fun starts on March 28 through April 2, 2023, fellow flying fans halfway around the planet were already engaged in the sport of using almost no runway.
As nearby images show, Zenith Aircraft's tricycle-gear STOL design does admirably well, coming away the winner… again. In the USA, American STOL enthusiasts have taken this to the max (no surprise, huh?).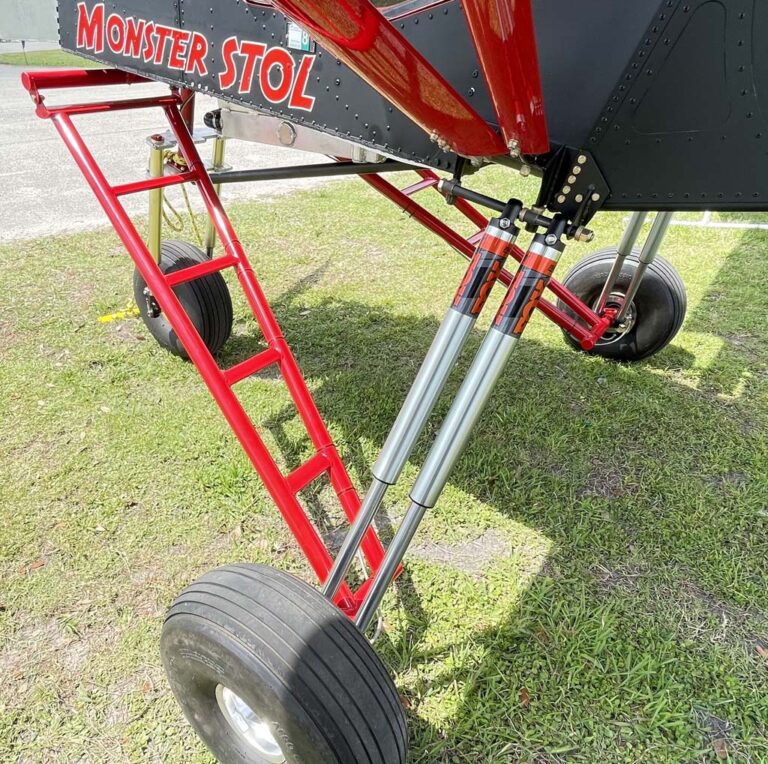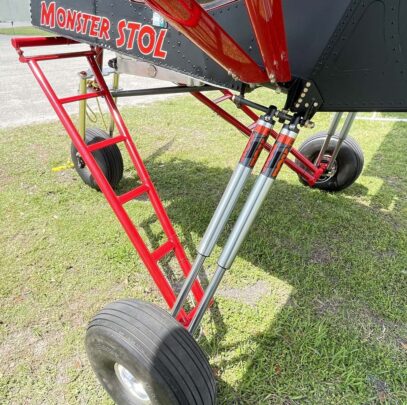 Using his powerful Viking engines but also adding adding a super-special humongous landing gear arrangment to maximize rotation-for-takeoff performance Jan Eggenfellner created his Monster STOL.
As regular enthusiasts know, most of the top performers use taildraggers. Yet Zenith clearly does well with tricycle gear, even the regular version; the video below illustrates this.
Congratulations to Hamish Crowe for his first place finish at the 2023 New Zealand Bush Pilot Championships in Omaka, New Zealand, on Saturday, February 4, 2023. Hamish won the national event with both the shortest take-off and shortest landing in his orange and white Zenith STOL CH 701, registration SLO. He achieved a winning short takeoff roll of 15.4 meters (50.5 feet) and landing roll of 25.2 meters (82.7 feet), for a combined winning distance of 40.5 meters (132.9 feet) on a hot muggy day.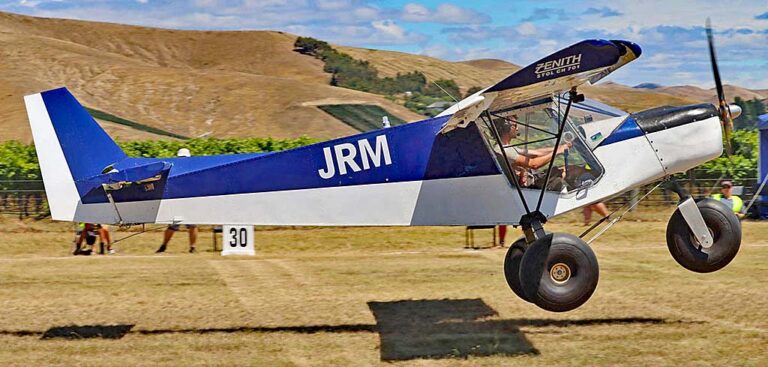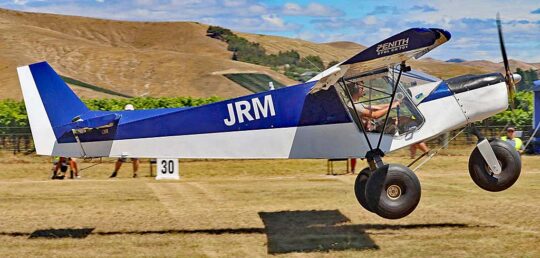 Fellow Zenith pilot Daniel Wright finished in second place flying his blue and white Zenith STOL (registration JRM) with a takeoff roll of just 19.0 meters (62.3 feet) and landing roll of 30.7 meters (100.7 feet), for a combined distance of just 49.7 meters (163.1 feet). Both pilots can be seen performing in the short video below.
How do these takeoff and landing roll numbers compare with what you'll see at Sun 'n Fun?
Will the Yankee STOL pilots use even less runway for takeoff or landing?
Do you want to feel the excitement and hear the roar of engines and enthused crowds?
You know what to do, then… make your way to Sun 'n Fun 2023. See you in Lakeland!
At Sun 'n Fun 2022, attendees saw performers like Steve Henry thunder his 300-horsepower aircraft off the runway in just a few wheel spins.
ARTICLE LINKS: