I don't believe the line about young people ignoring aviation. Maybe we older pilots don't see enough action at flight schools, but not all flying happens at major flight centers.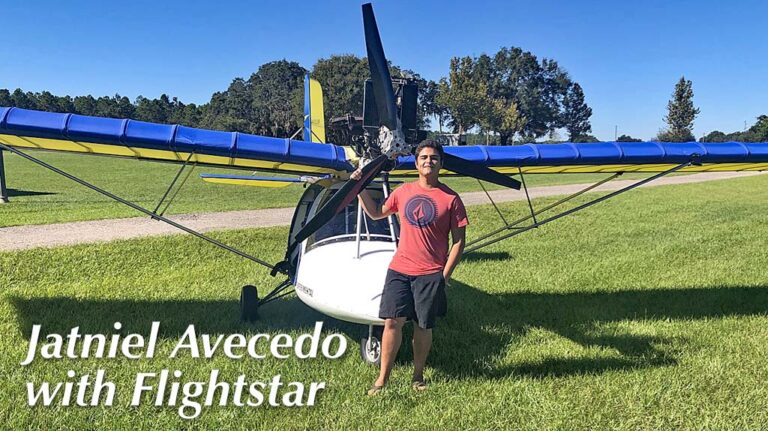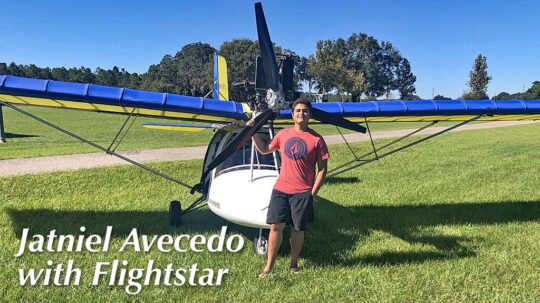 Lots of other avenues are available. For example, EAA has an endowment from the late-aviation philanthropist James Ray that allows the Oshkosh organization to give scholarships for around 100 pilots per year. LAMA is working with EAA right now to add more scholarships; these will be specific to Sport Pilot and must occur in Light-Sport Aircraft. EAA chapters around the country can participate.
Regarding youth coming into aviation, my earlier work shows key numbers. Here's part of what I wrote…
Most pilots I know think the pilot population is graying quickly and that we may be in danger of running out of pilots. GAMA's stats say otherwise. The biggest single category may be what you expect with those aged 50-64 counting 179,277 pilots but the surprising second largest segment is close behind. Those aged a young 20-35 years old number 173,396 pilots. The 35-50 cohort is much smaller, perhaps as they are busy raising families and paying for mortgages and college eductions for their kids.
Read the entire article here and learn more.
Welcome New Sport Pilot,

Jatniel Acevedo
For 15 years at Sun 'n Fun, LAMA has hosted the LSA Mall in Paradise City. Over that decade and a half, it has become a fixture of the Lakeland, Florida airshow — officially on the map visitors receive as a place of interest. LAMA is grateful to Sun 'n Fun for helping to make this feature possible.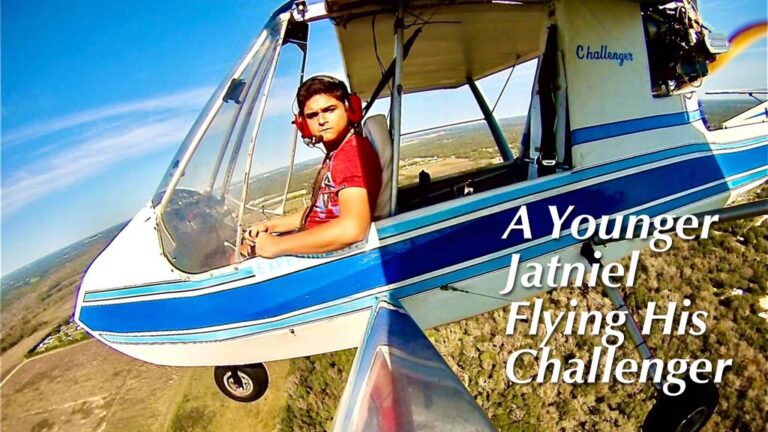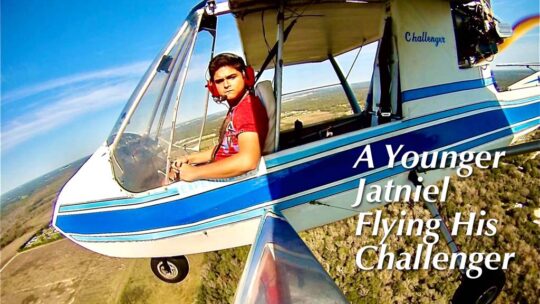 Setting up the LSA Mall takes some extra hands, so LAMA has used various great volunteers over the years. One young fellow joined us a few years back. His name is Jatniel Acevedo and he is the subject of this article, but not because he's a volunteer, helpful as that has been.
I was introduced to Jat by my wife, Randee Laskewitz, who is essential in the operation of the LSA Mall. We've worked together on the Mall for a decade and a half but I have to give credit where it belongs. As I zoom around the grounds collecting great airplane content for you readers, Randee and the volunteers hold down the fort. Jat is a valuable member of the team.
Randee and I have observed him for several years and have come to be very impressed with him and his aviation-oriented family. The video will provide more detail about this lifelong experience in aviation.
Jatniel attends the Central Florida Aerospace Academy across the street from the Florida Air Museum. It has been a key part of the ever-expanding Sun 'n Fun campus. At this year's event, Jat had two big announcements.
He had passed his flight check to become a Sport Pilot. That's noteworthy by itself. Determination and hard work on his part led to this success but his very supportive family was essential.
In mere weeks, Jat will graduate from CFAA and continue on into college with aviation as his goal.
I'm telling you, folks — if this young man is any example of what's ahead for aviation in America, all is well. The stories of gloom and doom for aviation are either overblown or just plain wrong.
Jat's not alone, of course. Many young people around the country — EAA's flight instruction scholarship winners among them — are pursing aviation. This is only one story but it's a good one and I am honored to know this young man and wish him all the best as he moves on in his education and then his flying career.
I hope you'll join me in applauding Jat, other young pilots, plus the mentors, professors, and instructors who have helped these aspiring aviators.
These people are the future of aviation. Dad Ariel and Mom Wanda have good reason to be proud of their son!
Special Thanks!
Ariel Acevedo, Jatniel's Dad, wanted to express his deep appreciation for CFI Bo Feldman and Designated Pilot Examiner, Troy Townsend of FliteChek.com for their efforts to help Jat earn his Sport Pilot certificate.
"These days, it is kind of hard to find a DPE that is willing to do the check ride in a Light-Sport Aircraft," Ariel said, "particularly for aircraft that fly under 87 knots. Bo and Troy were a great resource to keep alive Light-Sport Aircraft [that fly] under 87 knots."
Lots of LSA enthusiasts are not truly aware that FAA makes a distinction between sub-87 knot aircraft and faster ones. Most fixed wing LSA cruise faster.
Yet Quicksilver, Hawk, Kolb, Smithsilver, Challenger, most trikes, all powered parachutes, and many more flying machines operate at speeds below 87 knots or 100 miles an hour.
When cross-country speed is not the goal, these sub-87s offer a special joy of flight that is not available to most faster aircraft. You can see the countryside at what I call "human speed." The terrain slips by slowly enough for you to take in the nature, wildlife, and overall beauty of this world. You can't do that in a biz jet at 500 miles an hour at 25,000 feet.
However, most CFI or Sport Pilot Instructors are focused on the faster aircraft and lack experience themselves in slower flying aircraft.
That's why Ariel wanted to thank Bo and Troy and FliteChek.com for their willingness and experience with these slower flying machines. Low and slow has a beauty missed by some but these fellows are a great help. I add my thanks to that of Ariel.
---
Here's my interview with Jatniel Acevedo. I hope you will watch it and share it. More young people need to learn this story.
For more information about young people headed toward careers in aviation, I recommend you look into AviNation, a publication focused on this subject by a good friend, Jacob Peed.