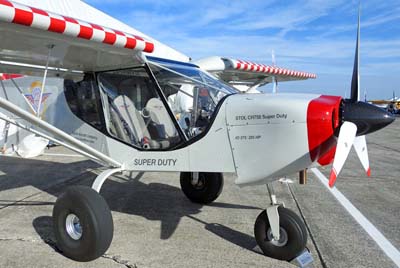 Day two of the year's first show, Sebring was a bit cooler and windier but still a fine day as the photos show. I would guess crowds were as good or better than yesterday not even counting a large contingent of ROTC candidates visiting for the day.
Zenith continued to garner lots of attention for their supersized SuperDuty CH-750 variant. Larger wings (six feet more span) and tail feathers are mated to a common 750 fuselage (construction time for which has been reduced through higher tech). The SD is powered by an Aero Sport Power IO-375 producing 205 horsepower. The show example was a three seater that grosses at 1,900 pounds. An 1,100 pounds empty results in an 800 pound useful load. This is the model with the distinctive Unpanel™ instrument system that works like a swivel-mounted flat screen TV in your living room (but better because it's in your airplane). Video will be coming…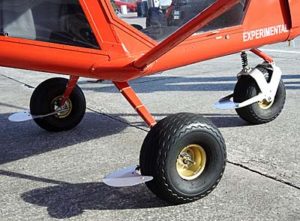 Aeroprakt USA displayed an A22LS model, the Ukraine design featuring vast expanses of clear plastic that deliver massive visibility. The show model had tundra tires with rather unique "footwear" as its tricycle gear used surfaces closer to fenders than wheel pants. They won't provide any drag reduction but will help keep mud or debris splatter off the wings and fuselage. The A-22 also had sliding windows useful for aerial photography.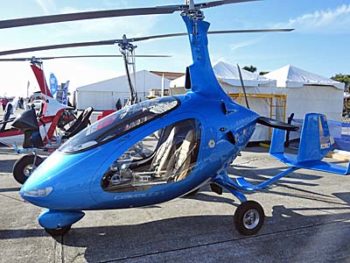 AutoGyro USA is now a regular at airshows as the clear European market leader showed their line of models, including their very handsome Cavalon done in a brilliant blue. This model is rare in gyroplanes by offering two-place side-by-side seating. Despite the full enclosure, visibility is broad thanks to wide swaths of artfully curved clear plastic. The German company has evolved their designs while producing large numbers of units and it shows throughout the design. The company also displayed their open cockpit MTO Sport variation with the protective side rails.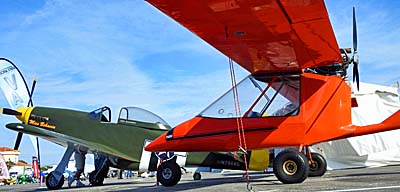 It was fun to get caught up with John Williams of Titan Aircraft. After making more than 800 of his Tornado light kits in various configurations, his Ohio company has focused on his T-51 Mustang replica. Starting with a 100-horsepower Rotax 912 T-51 has evolved all the way up to 400-horsepower Corvette engine that produces 4,000 fpm climb rates yet manages to burn only 10-12 gallons an hour at cruise. Around 200 have been sold and more than 100 are flying. Video will be coming…
Indoor displays benefitted from those getting out of the wind. We shot a video interview with Duc Hélices propellers to learn about their super-easy prop pitch adjustment allowing you to fine tune the blades for specific performance. Using a special allen wrench in a single motion, changes in half-degree increments can be made by an owner while traveling; very slick. The French company plans a U.S. facility in the next year to better serve a growing customer base in America.
Beringer debuted a new wheel for aircraft doing bush duty using big-boy Alaska tires. As always the hardware is gorgeous from this best-in-class French company supported by a U.S. operation. A special brake unit fits the split hub wheel, which allows fitting of the tire without jamming a tire iron against the wheel edge. Airframe builders keen on the new wheel include Just Aircraft, CubCrafters, Rans, American Legend, and more.
Day two logs us half way through Sebring 2018 and the weather forecast continues good. If you're in the state, come have a look.