Sportair USA thinks the American Cub replicas — those from CubCrafters or American Legend — are rather expensive. After all, when LSA started and the European aircraft began arriving, those across-the-Atlantic manufacturers enjoyed very low wage rates and lower general costs allowing them to sell at prices below that U.S.-based producers could match.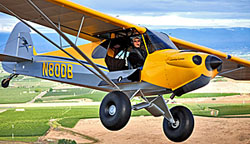 A couple years before the first European LSA arrived, a euro and a dollar had roughly the same value. Then things started to change. Wages began to rise in eastern Europe. Simultaneously, the dollar began to lose value… or the euro began to gain (it doesn't really matter which way you look at it). The two conspired to cause the price of European-built LSA soar in cost to American buyers.
Today, at least one (Allegro) and perhaps as many as four more European aircraft will be built in the USA. Why? Because, amazingly, it may now cost less to build a Light-Sport in America than in eastern Europe. *** If that's true, why are the Cub replica producers charging so much for their airplanes? CubCrafters' Carbon Cub SS has a base price of $163,280! You may get a lot of airplane for the money, but these modern-day Cub replicas are not inexpensive, that's certain.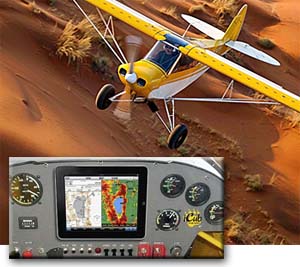 So, what if you'd love a Cub-like aircraft yet you haven't won the lottery? How about iCub? (Or how about a Rans S-7LS Courier? It also carries a much lower price and flies wonderfully well.)
Sportair USA is known for their supersleek Sting or the high-wing Sirius, both carbon fiber creations. A couple years ago they took over the importing of Zlin's Savage, rebadging the model as the iCub, justifying the trendy name through the use of an Apple iPad up front (photo) mated to an iPhone 4 in the rear. An onboard wireless system shares flight and engine info without copper wire clutter. Cool, huh? Even with the innovative thinking, these birds are kinder on your budget.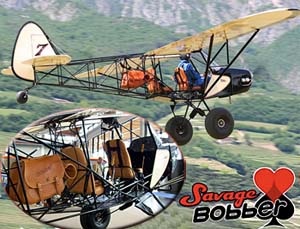 Bill Canino, President of SportairUSA coined a new phrase when he said, "Zlin Aviation builds one of the world's most popular lines of Cub fly-alikes." Indeed the Zlin is not a Cub. It's lighter and uses the Rotax engine; neither American Cub replica uses Rotax. "We are now able to offer [Savage models] in America at prices $40,000 to $50,000 below the competition," said SportairUSA. To prove their point, the Arkansas company lists Savage Cub for $78,790, ready-to-fly including shipping, fees and registration. New, lower prices on other aircraft in the Savage line are $71,090 for the Classic, $74,490 for the Cruiser, and $87,610 for the iCub.
SportairUSA has become a full-line supplier to the LSA industry with additional aircraft such as SeaRey; unique, innovative equipment; plus a full avionics shop. Centrally located in the USA, you probably want North Little Rock Municipal Airport (KORK) in your waypoints list.