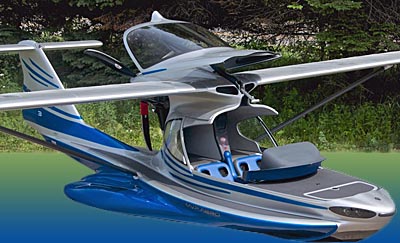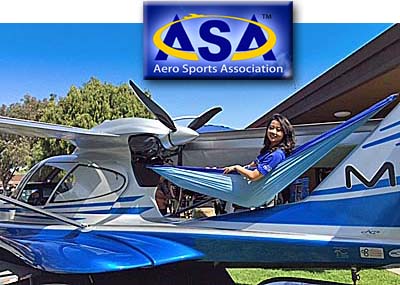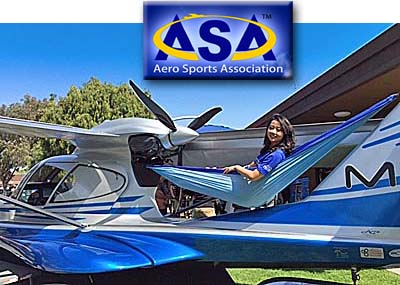 You have to love the English language (or maybe hate it for the same reason): New words keep arriving in conversations. Team MVP used the term "triphibian" to mean a Light-Sport Aircraft seaplane entry that could land on runways, waterways, or snow. Of course, many amphibious seaplanes could make a similar claim so perhaps it took something even better. Enter "Omniplane." Is this the plane that can do it all?
In May of 2015, MVP.aero went on tour, hitting the west coast area known as Silicon Valley, then traveling over 2,000 miles to Daytona Beach, Florida … as luck would have it, right to my home airport of Spruce Creek (technically in Port Orange, Florida). The airplane was trucked across the country as today it is only a well-traveled mockup while the company raises funds to complete engineering and enter production.
Silicon Valley and Spruce Creek are excellent places to seek investors that understand the magic.
On May 1st and 2nd, at Palo Alto Airport, an organization called Aero Sports Association organized and held a well-attended event to raise funds in the worldwide center of technology, Silicon Valley, California. Between aviation enthusiasts and potential investors, nearly 200 people brought a wide range of backgrounds and interests to participate in an event organized by ASA president, ShuDong Li who said, "ASA is focused on building a platform to promote and develop China and US aviation and business exchange."
Darrell Lynds, president of MVP, shared his excitement, "This event far exceeded our expectations. We met not only aviation investors and aviation industry leaders, but we were also pleased to see pilots and aviation fans from reputable companies such as Google, Facebook, and Apple. We had a good turn out and it was evident that a lot of people were interested in our MVP aircraft. We really appreciate ASA giving us this great opportunity to promote our aircraft in the Silicon Valley. We will also join the ASA team by participating in the 2015 China's Anyang Airshow, which will be coming up on May 25th."
MVP made a big slash (figuratively, not yet literally) at AirVenture 2014 when the Minnesota company give a major press conference and debuted their new amphibious LSA in a special celebration display mounted by EAA on the occasion of the tenth anniversary of the Sport Pilot / Light-Sport Aircraft rule being announced.
The company has already raised a substantial amount of money that has taken the design from concept to mockup into significant engineering and marketing efforts. Funds are now being raised in a very innovative method to carry the versatile design through FAA acceptance and manufacturing.
In Florida, MVP was hosted by one of their two fabrication partners. In the western U.S., MVP will work with Glasair Aviation, maker of the Glastar and new LSA entry, Merlin (video). In the east, the Minnesota outfit will work with Fibercraft, based at the Spruce Creek airport.
Mike Lynds reported, "We found strong support for the MVP in both California and Florida." (You can see more about the aircraft and its features in this video.
Following on many other projects that overpromised and underdelivered, MVP is being very careful how they proceed. They refer to projected milestone dates that strike listeners as realistic.
I recall all the excitement generated about Very Light Jets and Eclipse. While that company did hang on to produce actual flying machines, the development raised huge amounts of capital (north of $1 billion, according to reports) but was challenged to move smoothly from investment marketing to manufacturing. MVP.aero is keenly aware of this and other failed projects, which is surely guiding their cautious approach.
Caution or not, MVP (for Most Versatile Plane) generates remarkable enthusiasm from those who study it.