Of all the airplanes earning rave reviews over the years, one model stands out above most others in the distinction of handling quality. Over and over I've heard from pilots of a certain, umm… maturity, and Luscombe is the brand often mentioned.
After flying many airplane models, I'd be hard pressed to tell you which one I thought out-handled the rest. What does that even mean?
Handling can be quite personal. Some like a docile, forgiving airplane. In all honesty, that's probably most of us. It's annoying (and possibly threatening) to be forced to constantly stay on top of an airplane. Other pilots prefer fast response and a light touch.
Luscombe offers a delightful combination of light forces with great response that will make most of us feel comfortable. That's magic!
Welcome Back
to the Shiny Silvaire
From its mid-century origin in Kansas City, Missouri, Luscombe moved to Trenton, New Jersey. It was was later manufactured in Dallas, Texas, then in Fort Collins, Colorado before moving to Riverside, California under the direction of John Dearden who achieved LSA acceptance for Luscombe Silvaire Model 8.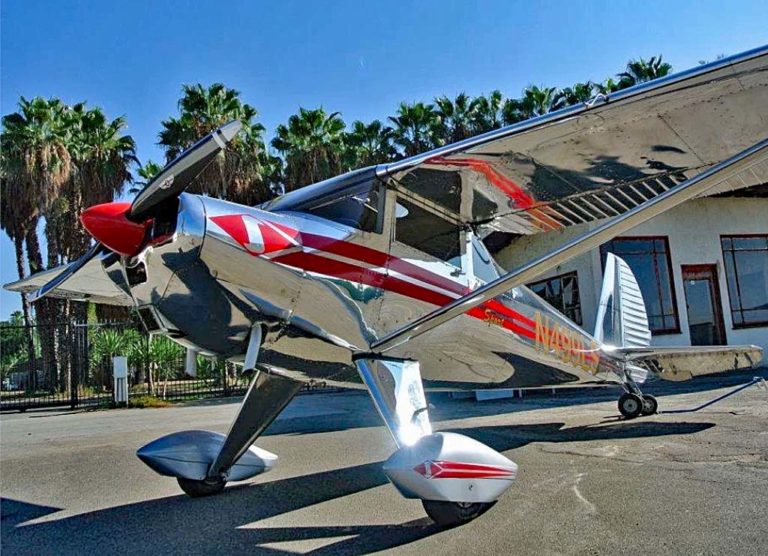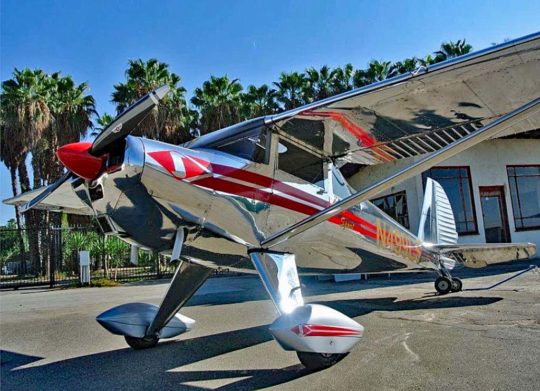 Now, Luscombe Aircraft Corporation (LAC) has gone cross country again, this time to Jamestown, New York in the western part of the Empire State. Here's another brief article with more history of this iconic name.
Aeronautical engineer Steve Testrake and Stephen Young acquired the Luscombe assets in June of 2019. The pair established the new corporate entity to hold the assets and build a new factory. "Our goal," said Steve, "is to revive the legacy of the Luscombe."
The two Steves will start by building parts for owners of an estimated 1,600 Luscombe aircraft flying today. That will start some cash flow for the new enterprise and will surely be a great relief and a treasured resource to those present-day owners.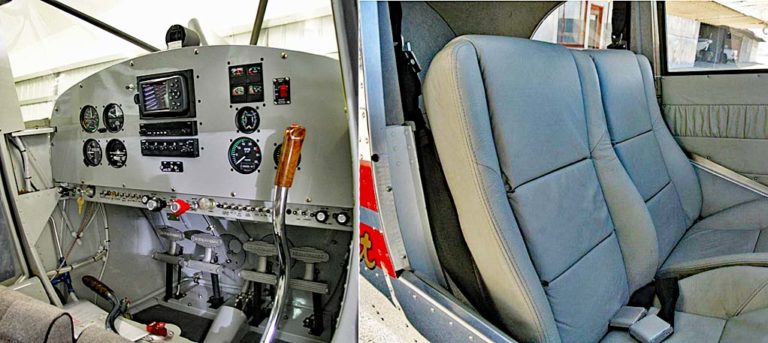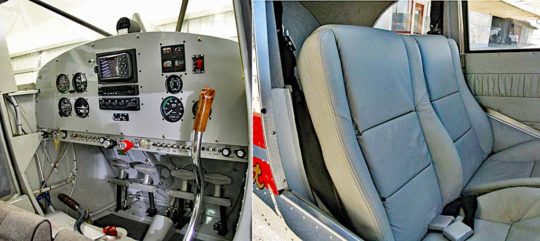 "Then, we will start assembling complete airplanes using LSA regulations," confirmed Steve. "Built as a Light Sport Aircraft to ASTM industry consensus standards," Steve said, "the Model-8 is … an all-metal airplane originally designed and still constructed to USA CAR 4a standard airworthiness requirements." CAR standards preceded today's Part 23 rules.
In New York state, Steve noted that he and his partner want to retain the vintage look of Luscombe 8F Silveraire. That doesn't mean it's old fashioned, though. Hidden behind the classic panel and glove box doors that were popular from 1942 to 1959 lies state of the art power management panel and instruments." (See panel images at bottom.)
A Different Kind of "Green"
Nicknamed "Green Acres" is LAC's base-level Luscombe LSA. "It is our lowest cost in the lightest package, intended for operations the way the original Model 8 was flown: very basic," said Steve. He suggests: "Bring your own handheld radio and GPS" much as it was in days-gone-by. Standard equipment include stainless steel firewall and exhaust systems, fresh air vents, a 50-amp alternator, and Cleveland toe brakes for the pilot." Dual controls are available as an option.
While the basic "Green Acres" Luscombe Model 8 is deliberately equipped in very basic instrumentation, it does come with two USB charger ports and two 12-volt auxiliary power outlets.
Model 8 is powered by a Continental O-200 engine producing 100 horsepower, making the light aircraft a performer; the original had only 65 horsepower.
"All of our option packages include Hooker harness safety belts, emergency locator transmitter, and carburetor heat," added Steve.
"LAC has committed significant resources to sorting, inspecting, and cataloging our parts inventory," the company reported. This is no small task for such a vintage design.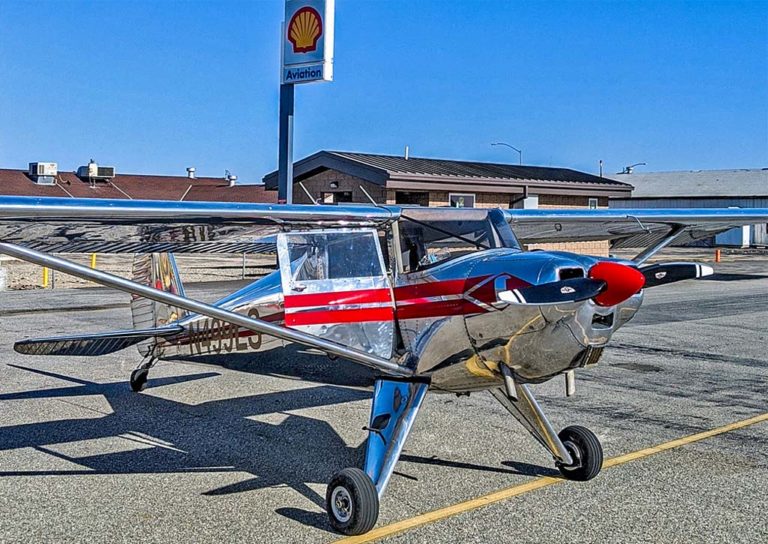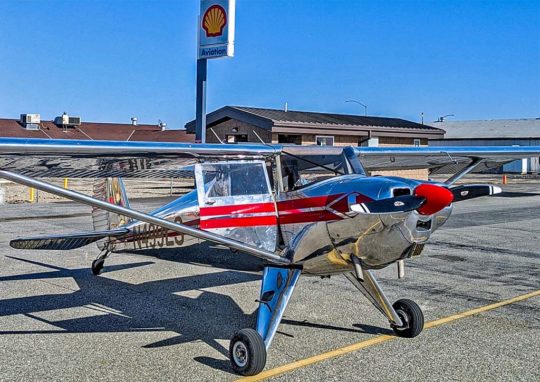 "We have also worked extensively with the professional aviation archivists at AirCorps Aviation in Bemidji, Minnesota to develop a digital archive of Luscombe's large collection of historical records, engineering drawings, and production work orders. We have inspected and are refurbishing production jigs and tooling to resume production of those hard-to-find parts.
LAC is developing close working relationships with the local metal working specialty shops "to leverage the rich Western New York and North Pennsylvania manufacturing base. Using the original Luscombe jigs, restorations [can be] expertly crafted in our 25,000-square-foot hangar at the Jamestown Airport (KJHW).
Steve has self-financed the Luscombe program so far but he said the company will generate revenue by producing parts for the vintage Luscombe fleet. Such production has carried many established companies through lean times.
Indeed… "The design has been orphaned so long that parts can be extremely hard to find," he said. "There's a lot of pent-up parts demand. Owners of existing airplanes have been tremendously encouraging."
Steve Testrake promised to keep me updated on the developing Luscombe plans and I will report that news to readers. We are planning a video interview for Sun 'n Fun 2021, where the new company will exhibit.
Technical Specifications
Luscombe Model 8 LSA
Maximum Stall Speed — 42 knots
Maneuvering Speed — 100 knots
Never-Exceed Speed — 126 knots
Cruise Speed — 105 knots
Demonstrated Crosswind Component — 20 knots
Takeoff Roll (sea level) — 600 feet (add 20% on turf)
Landing Distance Over 50 Foot Obstacle — 1,000 feet
Fuel Capacity — 2 x 12.5 gallon tanks, total 25 gallons
Endurance — 4 hours with 45 minute reserve
Powerplant — Continental O-200 producing 100 horsepower
Propeller — Sensenich, fixed pitch
Base Price — $110,500
---
---