When the Sebring U.S. Sport Aviation Expo launched back in 2004 — the same year the SP/LSA regulation was released — the central Florida location began serving a then-new aviation segment. For 15 years this show grew and prospered …until it ended in 2019. (Sebring's timing now appears foresightful because the next year, 2020, started the world down the Covid path that put enormous financial pressure on other events.)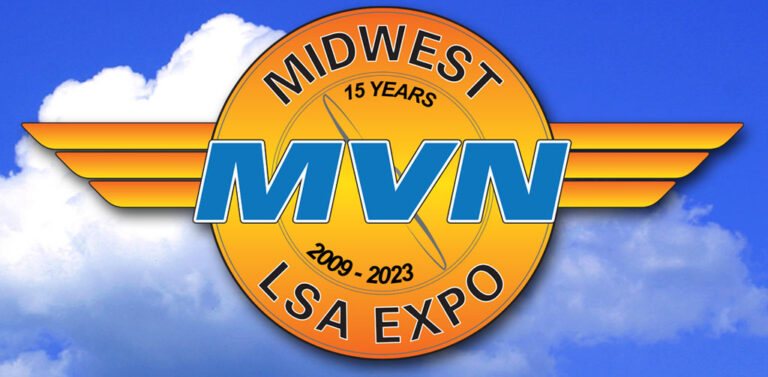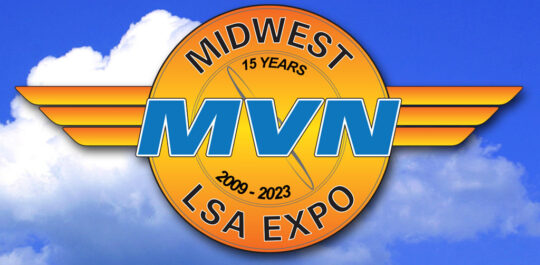 Sebring Expo accomplished its principal goal for the race-city airport: to put it on the aviation map in a definitive way. Led by longtime airport manager Mike Willingham, Sebring enjoyed a remarkable run and the young LSA industry benefitted greatly from their event. If you're curious about how and why Sebring called it quits, check this first and second article on the subject.
Not long after Sebring first opened its visitor gates, another small event started in the unlikely town of Mt. Vernon, Illinois. Lead by longtime airport manager Chris Collins, the Midwest LSA Expo began in 2009. LSA had existed barely five years at that point but the apparently-inexhaustible Chris won over many vendors and visitors with his exceedingly helpful and friendly crew. Everybody loves Chris and his volunteer Orange Shirters.
In several of its final years, Sebring was administrated by Jana Filip, who won points from everyone for putting on a first-class, professional event. Jana later went on to develop the DeLand Showcase event. Now, she is teaming up with Chris and I'm willing to bet this will further help cement "Midwest" as one of the country's important shows, certainly for those of us who like light aircraft.
This year, 2023, Midwest will match longevity with Sebring. Assuming it continues into 2024 and beyond, Midwest will become the "grandaddy" of these sector-specific shows. If you haven't attended (or exhibited) perhaps 2023 is the year you should start.
Fifteen Years, and Counting
"Here We Grow," asserted Jana for Midwest! "This will be the 15th Annual Midwest LSA Expo. Dates are set for September 7th–9th, Thursday through Saturday."


Held annually at the Mt. Vernon Outland Airport (KMVN), Midwest is focused on showcasing all things light aviation. Although the event serves the LSA, Sport Pilot-eligible kit-built aircraft and 103 ultralight communities, all segments of aviation are welcome.
Indeed last year, the KR builders group held their event concurrently on the same grounds (nearby image from 2022). It makes for a nice crossover.
"A show known for its hospitality, charm, and aircraft sales, the intent for the 15th annual show is simply to make it bigger and better! The Midwest LSA Expo will remain the same 'hometown-feel'," Chris assured. "Visitors will simply have more goods, services, and activities to enjoy!"
Chris was pleased to partner with sport aviation show specialist, Jana Filip. "She will be concentrating on new and returning exhibitors, increased promotions, along with more media presence, and a tremendously enhanced attendee experience," added Chris. "Midwest Expo welcomes the vast show experience, talents, and wide array of relationships Jana will bring to Mt. Vernon!"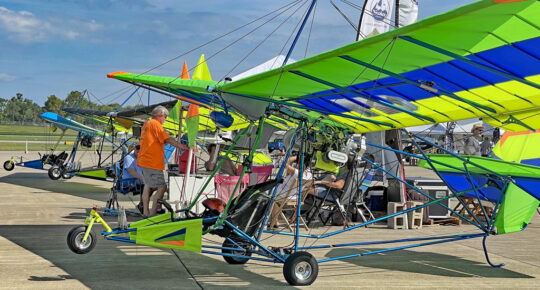 "Midwest Expo will feature the best of the best in the sport aircraft communities to include Light-Sport Aircraft, ultralights, kit planes, powered parachutes, powered paragliders, trikes, gyroplanes, amphibians and more," said Chris.
"Jana will be concentrating on the addition of avionics, engines, propellers, aircraft supplies and pilot gear for the shopping enjoyment of the aviation enthusiast," he added. "Forums, workshops, and keynote speakers are also being organized, and again this year demo flights will be available all day, every day for those shopping for a new aircraft."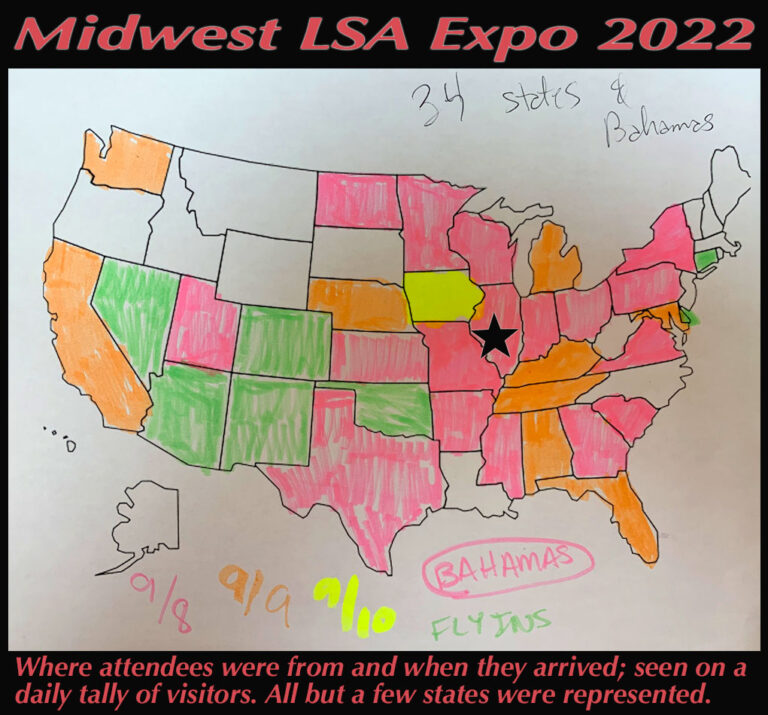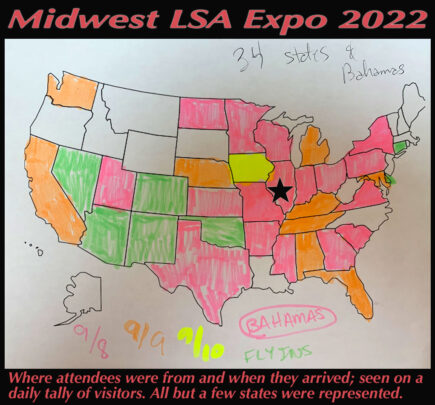 If you live within range — people travel from all over the USA and even foreign countries — Midwest Expo offers free admission, free parking, and free camping. Based around the terminal building at KMVN, visitors will find a very popular restaurant (seriously, local residents regularly fill the place). In addition, forums are held indoors plus everyone appreciates clean, proper restrooms.
"Stay tuned as we work to spin the 2023 Expo onto our website, and we will provide more information in the coming weeks," Jana advised. "Exhibitor Registration will be forthcoming soon, and we will also keep you apprised of developing news via our website and Facebook page as we roll forward towards the 15th annual Midwest LSA Expo."
One last personal observation: Chris and crew have evidently found the right weekend as weather has been pleasant most years. It's warm but not hot and usually offers plenty of sunshine and blue skies.
Midwest Expo 2023 will again be a must-go event. It's currently the only show of its kind in the U.S. I'll be present. You?!
ARTICLE LINKS:
---