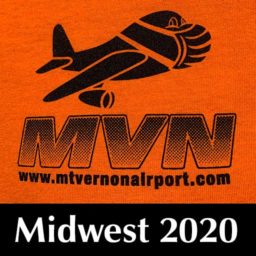 I saw a lot of smiles at Midwest LSA Expo 2020. A common phrase was, "This is the biggest" — by which they meant only* — "airshow of the year. It's even bigger than Oshkosh 2020."
As I've often repeated, Midwest has been social distancing since long before you heard of that phrase. I believe it to be a reasonably safe environment. However, a warning for those concerned about exposure: some hand shaking occurred (between consenting parties) and not everyone wore masks outside as they viewed the aircraft on display.
I heard of two companies and one group specifically prevented from attending due to government mandates and other concerns at home.
Similarly, my video-creating colleague, Videoman Dave, a Canadian national, was forbidden by U.S. border authorities from attending. His aviation business, which feeds his family, was judged non-essential.

Longtime journalist Tim Kern — of 121five.com, an aviation news outlet — investigated why Rans Aircraft was unable to attend. He reported calling several government agencies in Kansas to inquire about rules and found it challenging to get through to anyone or to get a straight response from those he was able to reach. Clearly, actions to prevent Covid from spreading are variable, not firmly established. Still, the show went on as planned… and I'm glad I came.
Hawk Family Expands
Unless you've been off-planet for the last few decades, you should know CGS Hawk. With more than 2,500 aircraft flying, this simple yet highly effective design ranks as one of aviation's true success stories. The initials CGS date back into the 1970s when Chuck Slusarczyk — later, the designer of Hawk and its several variations — manufactured hang gliders under the business name, Chuck's Glider Supplies, later shortened to CGS.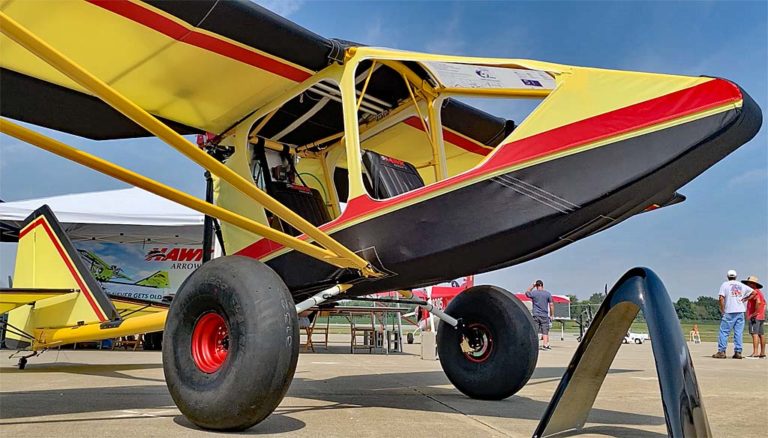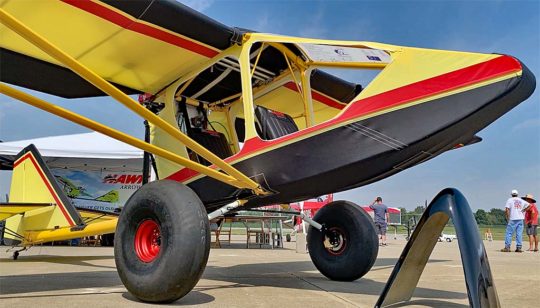 At Midwest 2020, I interviewed Joseph Shirley, boss of Hawk Manufacturing, the newest member of the Hawk-building family. Joseph runs an active prototyping and machining operation in southwest Ohio, but he is working closely with the man most associate with the Hawk brand these days, Terry Short.
The video below identifies another father and son team, which bought rights to build the single place Hawk 103 and Hawk Ultra. Terry will continue with the two place Hawks and the Hawk Special LSA.
Now comes Joseph, who went for a week visit to learn from Terry and reported staying a month. He will assist Terry in building airplane. He said that Terry will continue building the primary elements but he will fill an increasing role in keeping this very popular airplane in the sky.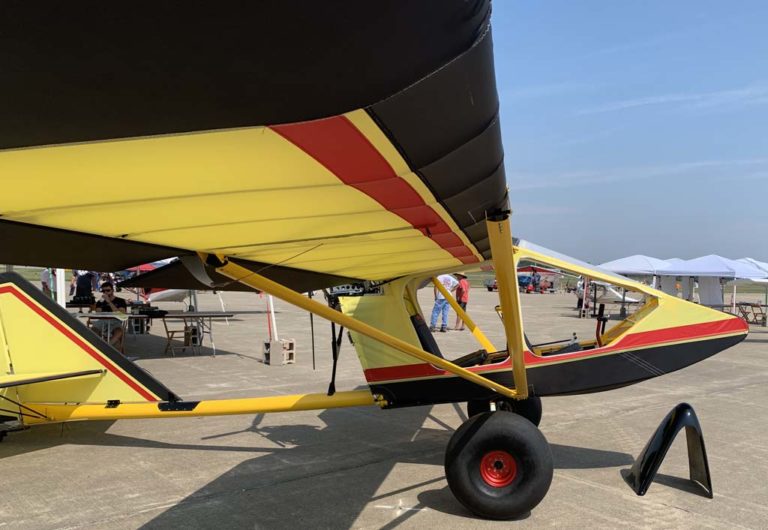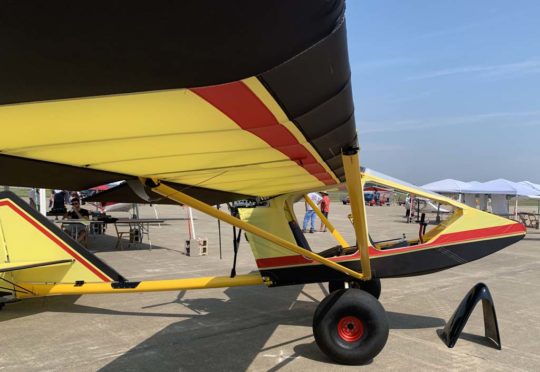 Joseph reported that his team has transferred all drawings, including some engineering drawings and other simple hand drawings from the old days, turning them into SolidWorks CAD drawings. This will help assure a higher state of quality to all parts and components but it also helps kit builders by providing major improvements to the build manual, a task most talented designers find to be one of the hardest parts of creating a kit aircraft.
Chuck Slusarczyk and I share a history in hang gliding days, back when we were both young and handsome. Regretfully, Chuck is in failing health these days but I believe he would be proud how well his design continues to do and he'd be impressed with how far people like Terry and Joseph have taken his once-modest but always-beloved Hawk.
Watch for more on Joseph Shirley's operation in an upcoming video.
Hawk Tundra
The nearly completed aircraft we saw at Midwest 2020 was an eye-catcher indeed. What distinguished it for me was the landing gear ending in 27-inch tundra tires. This lifts Hawk up to a "big boy" level for its new owner, who also wanted the 80-horsepower Rotax 912 that so many love as a nearly "bullet proof" engine. He is also getting a Dynon avionics panel centered around their top-of-the-line SkyView HDX.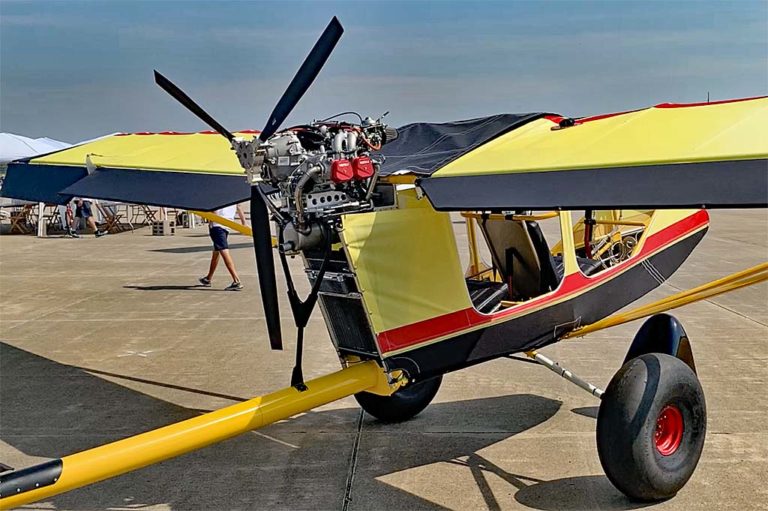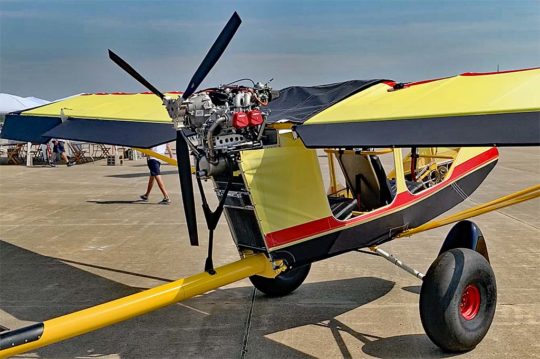 I never thought of Hawk as a bush aircraft. It's history as a simple ultralight from the early 1980s suggested it was a more fair weather flyer …not that there's anything wrong with that, of course.
The Hawk being created why Joseph and his troops gave a completely different vibe. If it was flying, I would have been sorely tempted to take this beefy-looking aircraft out to a creek bed to see how it handles an unimproved surface. Given its modest flight handling qualities, sturdy and proven construction, and its slow speed capabilities, I'm guessing Hawk Tundra would do especially well.
Technical Specifications for Hawk Arrow II:
Empty Weight — 550 pounds
Gross Weight — 1,100 pounds
Wing Span — 31 feet 6 inches
Wing Area — 147 square feet
Engine Size — 65-80 horsepower
Rate of Climb — 600-1200 feet per minute
Cruise Speed — 55-80 mph / 48-70 knots
Stall Speed — 35-40 mph / 30-35 knots
Never-Exceed Speed — 110 mph / 96 knots
Assembly Time for First time Builder — about 300 hrs
---
* Those with good memories may recall that several years ago, back in February 2020, the Copperstate/Buckeye Fly-in and Air Fair happened, but that was before Covid slammed into everyone's lives so most can be forgiven for forgetting that we did have another airshow in 2020 …but it was the year's only other one of any size.