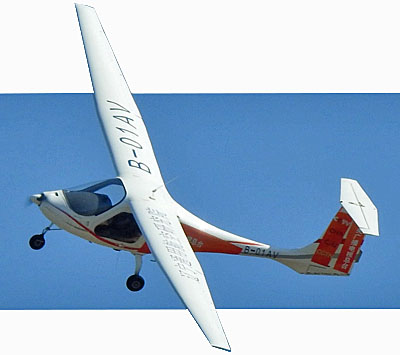 One year ago, I was touring around China thanks to my good friends at AeroJones, the China-based manufacturer of the popular CTLS for the Asia-Pacific region.
It was my second trip halfway around the world and I learned more about this country and its move to enter light aviation.
In this article, I want to spotlight the newest model of an all-electric aircraft called the RX1E, plus the very first kit-built aircraft in the country, and Continental Motors' support of another kit project.
Electric Aircraft Upgraded
Xin Gou often reports via Twitter regarding Chinese light aircraft developments. Xin works with Willi Tacke, a well-known German publisher, electric flight enthusiast, and emerging China magazine entrepreneur. Xin and Willi work together on Flying China magazine. I actively follow Xin on social media where he is prolific posting items of interest to aviators.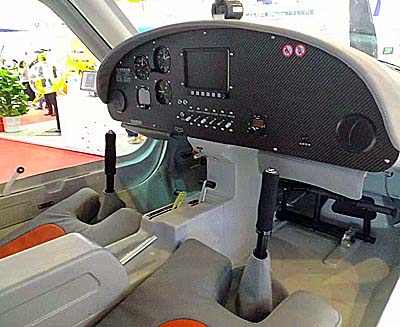 Reporting from the recently-concluded Zhuhai air show, Xin tweeted, "Liaoning GA Institute, China has upgraded their electric LSA called RX1E-A" — the "-A" denotes this change. "The brochure claims a two-hour charging time and a maximum duration of two hours." Both are worthy achievements.
"The electric motor comes from a European supplier," reported Xin. "Liaoning engineers have also installed a whole airframe parachute. The organization received 10 orders from a Chinese operator."
Read more about electric aircraft, Willi, and Aero in this article from 2015, which includes coverage of RX1E. Xin also works with Willi to publish the e-flight-journal, which extensively reports these developments. I believe it to be the leading publication in this space.
I reported earlier on the RX1E (without the "-A"). It was an impressive construction but in 2015 it was still a work in progress, according to representatives at Aero Friedrichshafen LINK in Germany. In the ensuing three years, Liaoning made several changes.
Xin added in a subsequent Tweet, "I forgot to mention… a four seater fully electric model is also in development! It will be quite different from this LSA model."
This short video will give you a brief tour of the earlier version of RX1E:
For lots more videos about electric aircraft use this link to the Light Sport and Ultralight Flyer YouTube channel.
China Opens the Door to Kit Building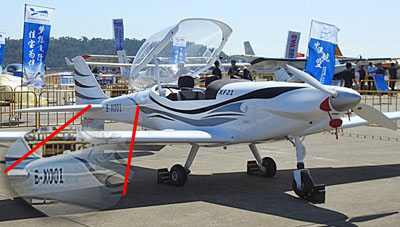 Besides the electric aircraft from Liaoning, Xin tweeted, "China is also opening the door for kit-built aircraft." While these have not been officially recognized until very recently, that is changing as the populous country cautiously embraces the ideas of private aviation.
The nearby image shows the first experimental category aircraft in China. Approval was given to this aircraft from Europe. Note the "B-X001" tail number, Xin observes. "CAAC (the Chinese FAA) established the news experimental category in May 2018," reported Xin. "More kit-built airplane models will be built in China," he predicted.
If you'd like to follow Xin on Twitter, search for @chineseflyer. His command of English is superb and he is a true aviation enthusiast reporting professionally on the growth of general and sport aviation in China. As noted, his work with Willi keeps him very in-the-know about electric aircraft, not only in China but around the globe.