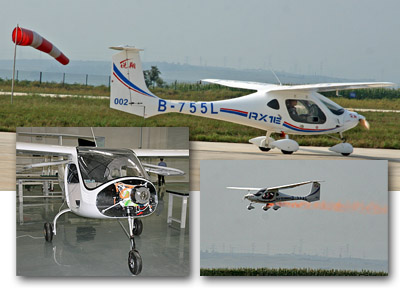 With Aero mere days away now, excitement is growing for the electric aircraft event-within-the-event. Visitors can tour around the entry foyer hall where the e-flight-expo will be located. This year offers a few highlights, provided to me from my publisher friend Willi Tacke in Germany.
One aircraft not many Europeans and even fewer Americans have seen is the Chinese RX1E made by the Liaoning Ruixiang General Aircraft Manufacturing Company. An electric motorglider, RX1E earned its CAAC Type Design Approval (TDA) earlier this year using ASTM standards (article). Willi reported, "The Chinese team lead by chief developer Professor Dr. Yang Fengtian is now seeking certification in other countries such as Germany or France.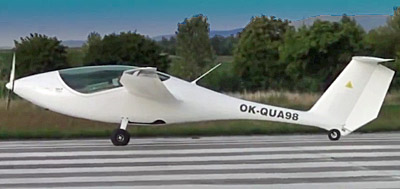 Some companies will not be attending not because their projects have stopped but because they are at critical junctions. Among those missing will be the Volocopter from e-Volo nor any man-carrying aircraft display by Yuneec — which last year showed their eSpyder that had just won German approval. However, the company will be present with their drone/UAV models and their electric powered skateboards, the latter seen at AirVenture 2013.
Martin Stepanek from the Czech company Phoenix will show his electric powered Phoenix motorglider. This lovely aircraft has been sold successfully in the USA by Jim Lee but we have not seen the electric version on this side of the Atlantic. Fortunately, you can catch our video on it.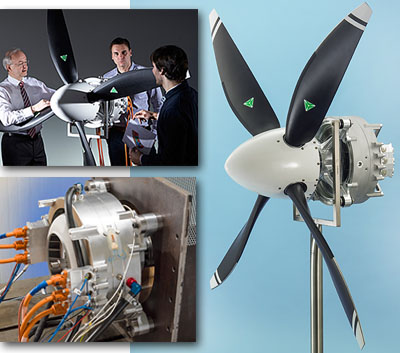 Willi wrote, "A newcomer at the e-flight-expo is Chip Erwin from Florida. His company Aeromarine-LSA has developed a new light electric drive with a new brushless motor. He uses this device to power the Italian tube and fabric ultralight, Zigolo." Chip told Willi that his new motor weigh 6 kilos (13 pounds) and has up to 30 kW (40 horsepower). That ought to make this super lightweight aircraft perform amazingly well.
"The global market leader of gyrocopters, AutoGyro, will show, like last year, its joint venture with Bosch General Aviation," reported Willi. "This project is supported by the EU and shall research if and how e-motorization will be possible for gyros with their higher need of power compared to fixed wing planes." Bosch is adapting components for aviation that were previously used in automobiles. See our AutoGyro Video Pilot Report here.
The biggest news in this category is the aviation market entry by a megacorporation, Siemens (2014 revenue: $98 billion). "Siemens is choosing a different way to enter, compared to Bosch," wrote Willi. "In 2011 Siemens started a program to become a supplier of motors, because the company is confident of a future market for hybrid electric motor devices for planes with two to 100 seats. A Siemens division based in Erlangen, Germany has been working with miscellaneous aviation manufacturers of general aviation aircraft and airliners, for example such companies as Pipistrel and Boeing."
At Aero, Siemens will show a much more powerful electric motor. The company has been testing a 261 kW or 255 continuous horsepower motor that weighs only 50 kilograms (110 pounds). "We will put this motor in the air this year," promised Frank Anton, who is head of aviation development at Siemens and is also responsible for other electric drive systems especially for railways. Siemens is focused not only on the motor but on the full propulsion system: motor, hybrid combustion motor, generator, batteries, and the controls.
Aero has become known to many of us who make the annual pilgrimage as a place where you can find interesting ideas that are not commonly seen at American airshows. The e-flight-expo will be a key element of this but I will attempt to keep readers aware of other interesting developments. Join me as I report from Aero 2015 next week.