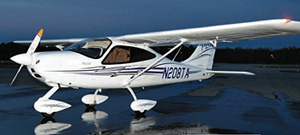 I was mighty busy last week, talking about my blog regarding IFR-IMC on LSA. Whew! Sometimes I had useful discussions. Some of what I got was hate mail; a few took the shoot-the-messenger approach. What's all the furor about, exactly?
Among my many conversations, I spoke with Sebring Aviation's John Hurst. He has led the IFR subcommittee that is working to find consensus. John griped about weak support, even from those who said they'd help and then were curiously absent during meetings. The effort to create a standard that should restore IMC flying to Light-Sport Aircraft will continue.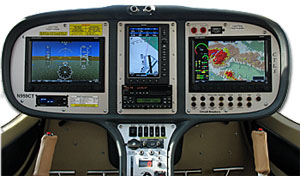 Meanwhile, why all this heated talk? To my knowledge — and John knew no differently — only three LSA manufacturers actually pursued IFR-equipped aircraft: Tecnam, Evektor, and AMD. Perhaps others sold suitably equipped aircraft but these three promoted the capability. Two of the three use Rotax so they'd be required to offer the certified engine, for about $10,000 more. AMD uses the Continental, which has no restriction against use for IFR flying.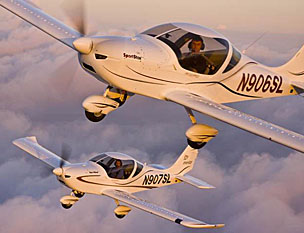 So, are all those who express concern about the future loss of IMC privilege flying a properly equipped LSA? John Hurst and I doubt it. Neither of us believe many LSA have been sold that are properly outfitted for IFR flight. (John has one for sale right now.) Conversely, many "Day/Night VFR" LSA are marvelously equipped with high-tech systems like Dynon's SkyView (photo). These instruments can certainly guide flight through a 400-foot-thick cloud layer but that instrumentation by itself does not assure you own an aircraft approved for IFR flight. For more details see this newer article. So… do owners of these nicely appointed LSA merely believe they are IFR-qualified?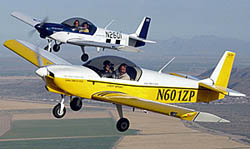 We don't have all these answers yet. John and I agreed to try to determine how many true IFR LSA may have been delivered. Personally I'd be surprised if we're talking more than a few dozen out of nearly 2,000 SLSA sold in the USA
I repeat: if you already have an IFR-equipped LSA, you will not lose any IMC privilege. The ASTM committee prohibition only applies to new LSA built under the latest standard revision. I don't expect that revision to be accepted by FAA until later this year. Therefore — and this is important — if you have an LSA now, or buy one before the new standard is accepted by FAA, the IMC prohibition does not apply to your aircraft.