In the last month, I've received many calls and emails from more than a dozen flight schools. Here, I will try to reduce the confusion — and some alarm — regarding IFR (flying by instrument reference) and LSA.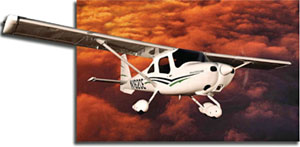 ASTM's F37 committee is comprised of people with technical knowledge and they have done the nearly-impossible: start with a blank sheet of paper and create aircraft certification standards for the LSA sector… in just five years, and on the leanest of budgets. These volunteers from many countries created a series of standards, one of which is the Design and Performance Standard. Following a positive vote by committee members, all have been accepted by FAA.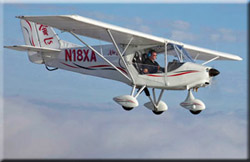 For more than three years another subcommittee has tried to create an IFR standard that has yet to find agreement. Until consensus may be found and to provide an interim defensive position for the committee and for manufacturers, F37 added a point to the revised but yet-to-be-accepted-by-FAA D&P Standard. The ASTM committee revised the standard to prohibit use of a SLSA for flight into IMC, that is, into clouds or no-visibility situations. This does not prevent flight in the IFR system — filing and flying IFR into controlled airspace by qualified pilots with a current medical. And, importantly, it does not affect any LSA approved under earlier standards, that is, any LSA currently in flight school operation assuming that LSA is properly equipped with the correct instrumentation, lighting, and powerplant. Flight at night is not affected by this decision and remains acceptable in a suitably equipped LSA for a qualified pilot with medical.
In the future (after FAA accepts the newest D&P Standard version) a LSA builder will be able to equip a LSA with instruments specified in FAA regulations permitting qualified pilots to file and fly IFR but only into VMC (Visual Meteorological Conditions).
An interesting contrast: Numerous FAA personnel with whom I've recently spoken support the use of LSA for IFR training including into IMC (though not all FAAers nor ASTMers agree!). FAA regulations governing LSA do not prevent IMC ops.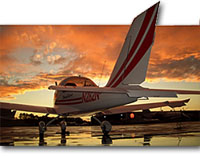 This is a complex topic that will continue to stimulate debate. The important fact to remember: No presently registered SLSA, nor any issued an airworthiness certificate before the new ASTM standard gains FAA acceptance, are prohibited from IMC flight if properly equipped and flown by a qualified pilot.
Additional info on the revised standard: IFR training in visual meteorological conditions (VMC) may be conducted by qualified pilots in a SLSA that meets the equipment requirements of part 91, sections 91.109, 91.205, and — for an airplane operated in controlled airspace under the IFR system — 91.411 and 91.413. However, if the aircraft is not approved for IFR operations under a type certificate, operations in instrument meteorological conditions (IMC) are prohibited by the proposed ASTM standard.
[UPDATE 9/1/10: A point of clarification is needed for this story — thanks to the sharp eye of Jeff van West, editor of IFR Magazine. *** I stand by all the preceding info as correct but I did not state that the manufacturer has ultimate authority over how their airplanes (or engines) may be used. Before or after the ASTM committee prohibition of flight into IMC, if a manufacturer said it does not want its airplanes flown IFR, that's the end of it… no IFR for that brand. *** As with the ASTM committee, however, any manufacturer can change its mind, amend the Pilot Operating Handbooks (and other related documents), and begin offering IFR aircraft. In the same way, the committee may reverse itself on the IMC prohibition once the IFR standard is approved by committee and accepted by FAA.]