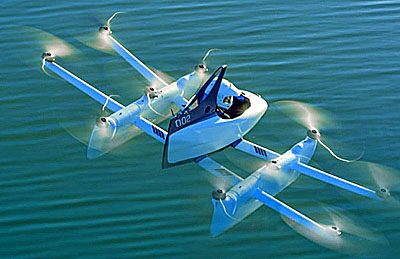 Imagine you are in charge of marketing for French propeller manufacturer, Duc Hélices. The boss stops by your office and asks, "How are we going to sell more props?"
You begin to cite statistics (maybe even this website and its market share data). With more worldwide sales of LSA and LSA-like aircraft (chart), sales could be good, you say. Successful twin engine airplanes like Lockwood's AirCam or Tecnam's Twin that swing two propellers per aircraft certainly add to sales. (Rotax enjoys this, too.)
Yet in the tech world, a 10% or 20% increase is nothing. Those hard-charging Silicon Valley companies have gotten used to things improving by orders of magnitude. "How can we increase sales by ten times," demands the boss?
"Well, hmmm…" you thoughtfully reply, "I think I have an idea."
Enter Multicopters
The little single place Kitty Hawk Flyer pictured above is one of several examples. Qualifying as a Part 103 ultralight, it may also be a multicopter you can actually buy and fly in the near future.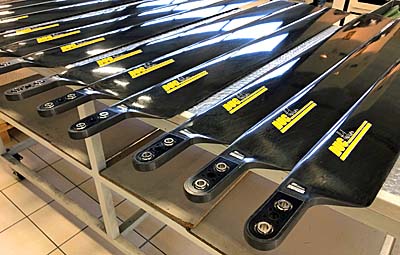 Those many breathless stories in mainstream media about autonomously flown air taxis may paint a very different, possibly exciting image of the future of flight, but they may also be years, or decades, away.
Vehicles like Kitty Hawk's Flyer could get to the market much sooner, assuming FAA throws up no roadblocks — I don't see the agency doing that, drones have registered more than a million units giving FAA extra duties but also knowledge, and leverage. Indeed, the drone/multicopter development must be music to the regulators' ears.
Multicopters are also music to ears of prop makers. While Sensenich sells many propellers to Florida's air boat operators (who wear props out faster than an airplane), Duc Hélices has jumped into the rotorcraft and multicopter market. Good for them! More revenue from tech-billionaire-supported companies means more business for Duc, which should help them keep innovating for the light aircraft sector we all love.
Look again at the Flyer. Here's a small, light, single-place aircraft with — count 'em — ten props whirring in dizzying circles. Ten props per plane!
"Now we're talking," exclaims the boss!
Duc Hélices News
At the Aero Friedrichshafen 2018 show in Germany, Duc Propellers lifted the veil on their latest innovation as they presented a prototype of rotors for multicopters …eVTOLs, flying car, air taxis, and who knows what next.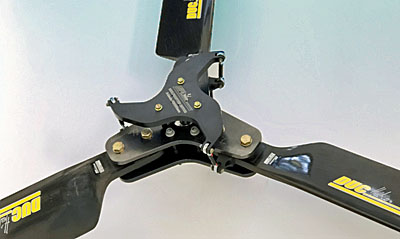 Last spring, Duc Hélices announced, "Our new branch, dedicated to the design and the realization of helicopter and multicopter rotors, is running at full speed."
The company added, "A very large investment was required to finance four years of studies for the development of multicopter blades." They cited a new propeller production press and a series of qualification and validation tests including "form control; mechanical analysis of tensile strength/flexion/torsion; vibration tests; tests of aging; and fatigue."
Complete and ready, Duc Propellers Company now offers literature and products for:
Complete rotors for multicopter (composite blades and hub rotor head)
Helicopter blades (up to 9 meter or 29.5 foot diameter)
Full anti-torque rotor (RAC blades in composite and hub)
The company also proposes to evaluate special blades or complete rotor systems at the request of the customer. "Thanks to our know-how, Duc Propellers Company aims to become a key player in the manufacture of blades for all sorts of rotary-winged aircraft."
One More (New) Thing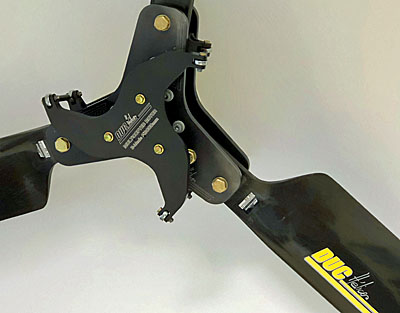 Duc Hélices has enjoyed considerable success in the U.S. market, thanks to persistent effort at airshows by their capable Michael Dederian. At LSA events these days, I see two brands all the time: Sensenich from Plant City, Florida and Duc Hélices from Frontenas, France.
To better serve their growing U.S.market, Duc will open a new facility at the Sebring, Florida airport. To celebrate, Duc Propellers USA will host an official opening party in Hangar C2 (442 Hendricks Field Way). People attending the event are invited at 6 PM on Friday January 25, 2019. To confirm or ask questions about the kick-off party, contact Mrs. Héloïse Jonda at her email address.