With the DeLand Showcase 2021 ended, we have officially wrapped up the airshow season for 2021.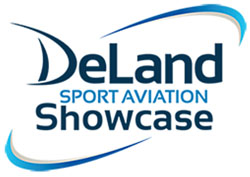 In retrospect, 2021 improved on surprisingly good results for 2020. Pilots are buying and flying — great! — while producers are maintaining or growing; both are good outcomes we can celebrate.
While much of America and the world were topsy turvy over the pandemic and the sweeping mandates placed on individuals and businesses, Light-Sport Aircraft fared reasonably well. Translation: sales held roughly steady despite Covid fear and talk of FAA regulation change hanging in the air.
The Sport Pilot kit market and Part 103 ultralights had nothing short of a banner year …and all that was 2020!
In 2021, the recreational flying community experienced an ongoing positive trend, but we can happily add into the mix a successful restart to the airshow calendar, lead by our friends at Sun 'n Fun. From spring through fall, SnF was followed by AirVenture — both stronger than many expected after 2020's enterprise-threatening cancellations. Read more about Sun 'n Fun and AirVenture 2021.
Then came the Midwest LSA Expo and DeLand 2021. Pilots bought aircraft and sellers maintained their businesses. Given these successes amidst the turmoil of the last two years, I see a bright outlook even as the regulation juggernaut rushes onward.
It was indeed great to return to enthusiasm at airshows. Yet following a difficult clawback from 2020 losses, some changes were inevitable.
Saying "Thanks!" and "So Long" — One notable announcement as the year closes. Sun 'n Fun boss John "Lites" Leenhouts announced his retirement from the Lakeland show and its thriving educational campus. John lead his team to hold everything together over the last twenty months of upheaval and during his tenure built the enterprise impressively.
While offering my thanks to Lites for his service, the team he assembled and nurtured will carry on fine, I'm sure.
Sun 'n Fun reported, "Since arriving in August 2011, Lites led the Sun 'n Fun team from an extremely challenging fiscal situation into a position of financial strength for the first time in over 30 years. Lites has continued to pour millions into capital improvements on the Sun 'n Fun Aerospace Expo Campus, created a world-class event venue attracting dozens of multiday events annually, built the world's largest high school flying club, and consistently increased attendance at the annual Sun 'n Fun Aerospace Expo."
Talk about going out on top! Fittingly, "Sun 'n Fun 2021 became the biggest and best in its 47-year history," the organization reported.
By the Numbers
Regular readers (thank you!) know I have been reporting the industry is performing quite well for pilots. New airplanes continue to arrive. Popular models are being produced and delivered.
Most importantly, pilots probably increased their flying activity over the last couple years… very different to much of society, which has been cautious about pursuing their normal activities.
Some of you enjoy following market trends and here's some info you might find interesting. For 2021, GAMA's 9-month numbers suggest that the general aviation industry worldwide will deliver somewhere more than 2,200 aircraft. This includes piston, turbine, and jets. Many of these have a work purpose.
Single engine piston (SEP) general aviation aircraft can be projected to deliver a few more than 1,100 aircraft worldwide (of which, about 765 or two-thirds of all SEPs will be delivered in the USA). General aviation Single Engine Piston aircraft are the closest comparison to Light-Sport Aircraft and Sport Pilot kit aircraft.
How does this contrast to the recreational aircraft market reported on this website? (Data lovers should visit our Tableau Public tally of U.S. registrations for the most up-to-date and most reliable information about LSA and Sport Pilot kits.)
With GAMA's numbers in mind and using some very privileged information I obtained over summer 2021, I project the recreational market will deliver about a third more units than GA SEPs, again worldwide. Based on information I received, I am reasonably confident that LSA and SP kit aircraft shipments worldwide will hit about 1,500 aircraft in 2021. Extrapolating from the private data I was given to include all production of recreational aircraft, I estimate more than 2,000 aircraft will be delivered globally in 2021.
Overall, this means the LSA and Sport Pilot kit market will easily exceed GA single engine pistons delivered around the world, but of course, the much higher average selling price of GA airplanes means total revenues generated by GA SEP deliveries are far larger than LSA and SP kit sales. Many recreational Aircraft are quite affordable, where the average selling price of a new GA single engine piston is greater than $500,000.
Christmas Gift?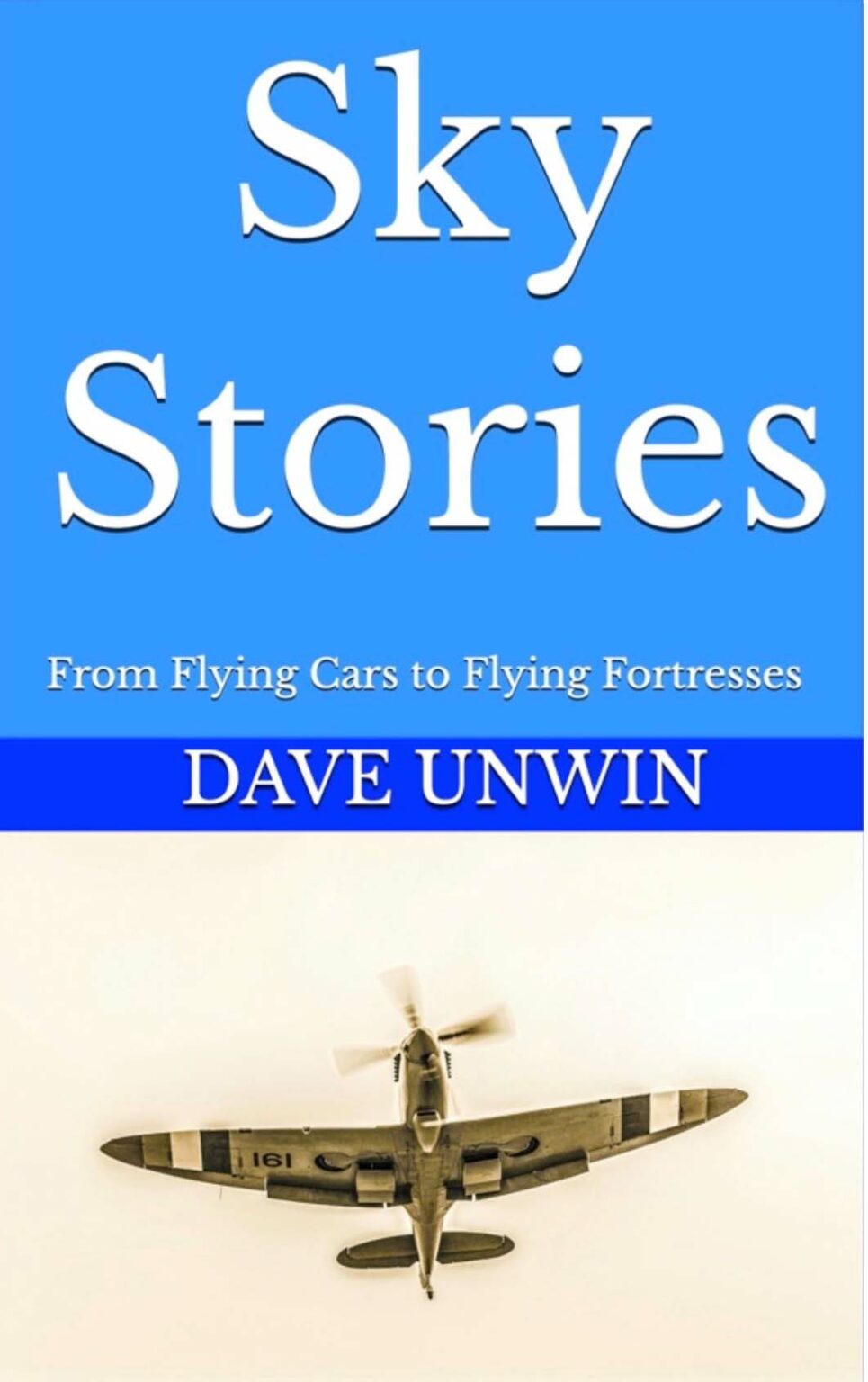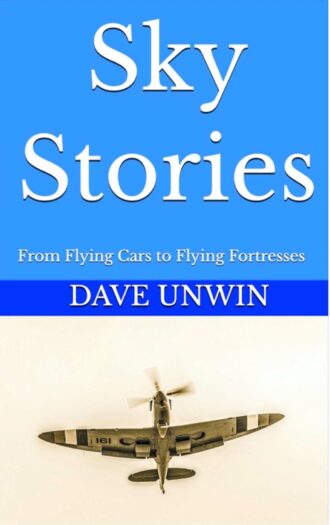 It may be too early for this kind of thing, and I don't typically go very far into gift suggestions. I know most of you visit ByDanJohnson.com to read nuts-and-bolts information and airplane flight qualities, but many pilots have those dark, cloudy days of winter ahead when flying our recreational aircraft is less predictable.
So… how about a good book?
I am reading "Sky Stories" by a good friend in the publishing game, Dave Unwin. You know his name because he has authored several interesting articles for this website. I always look forward to reading his lively prose.
In "Sky Stories," Dave offers 25 chapters, most of which are 4 to 10 pages… in other words, very easy reading. Combine fascinating topic matter — to pilots, anyway — with Dave's enjoyable, British-accented way with words, sprinkled liberally with his keen humor and I believe you could find this book as fascinating as I did.
A few of the articles are about aircraft I will never fly: a B-17 for example. However, many of the airplanes Dave describes in "Sky Stories" are airplanes in the affordable aviation segment. He's a versatile writer and an accomplished pilot whose material spans broad airplane topic areas. He's also been and continues to be published in numerous aviation magazines and is certainly one of the leading lights in aviation journalism.
Find "Sky Stories" on Amazon ($11.99 paperback or $4.82 Kindle in mid-November 2021) or, contact Dave directly at Pigs Might Fly Publishing.
When temperatures drop and the snow swirls, you'll be able to comfortably drift off into the pleasant skies of Dave Unwin. I had fun reading it and I bet you will as well.
More nuts-and-bolt aircraft reports will follow; keep clicking or tapping back here!