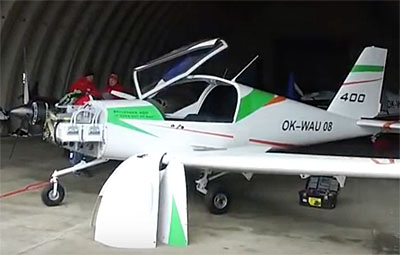 As the world appears to shift into overdrive about electric cars, planes, and drones, what is happening in this dynamic, unfolding sector in aviation?
Recent news from Pipistrel spoke to their continued development of their Alpha Electro. This Slovenian company has long pursued this and may be leading in commercialization but — as with electric autos — this remains a minuscule part of total sales. However, it attracts outsized attention from mainstream media, regulators, and others.
Recently, my friend and LAMA Europe associate, Jan Friedrich, alerted me to a new success story.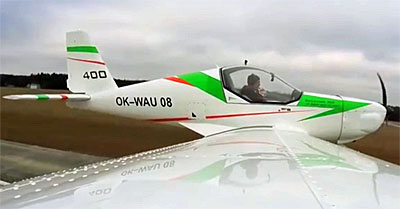 The Skyleader company is somewhat known in the USA although perhaps by their earlier name Kappa.  The more correct name was and is Jihlavan Airplanes but Skyleader is a better marketing name.
Americans have seen examples of the company's top-of-the-line Skyleader 600 — here's our video review of the model — but sales have not taken off in this country. The company always mounts a large, handsome display at Aero Friedrichshafen …coming up in about three months, and we will report from Germany on news at that show. The size and cost of their display suggests they are doing at least reasonably well, so perhaps interest will grow in the USA.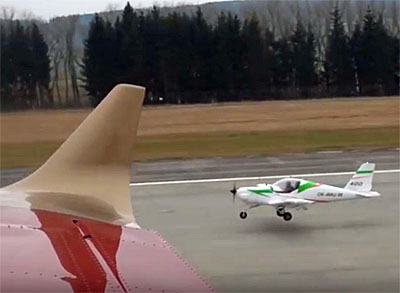 Meanwhile, rather quietly, Skyleader made first flights on their pure electric (that is, not hybrid) light aircraft.
Based on their intermediate model, Skyleader 400, you can see for yourself — and hear for yourself — that the aircraft appeared to fly well.
About the regular, Rotax-powered model, Jihlavan/Skyleader said, "The SL400 a racy 'sports car-inspired' aircraft with new features such as side opening canopy, aggressive cowling and easily-maneuverable fixed gear. Having trapezoidal wings with 120 liters (about 32 gallons) of fuel endurance, available fuel injection and simple instrument panel, it appeals directly to sport aviation enthusiasts."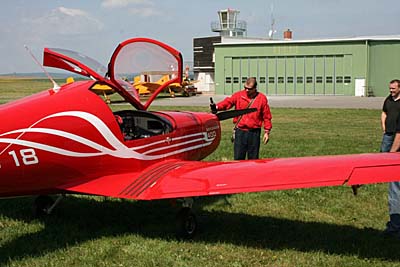 I believe no doubt exists that the first successes of electric aircraft will be those that are lightest. Electric already works well in genuine Part 103 ultralights. Pioneer Randall Fishman and Mark Bierle have been flying with electric power for years. An article from eight years ago proves how long this has been true.
Electric LSA or LSA-like aircraft are already flying as this article further demonstrates. At present, they are limited in duration, but here's what I always say, "Any major breakthrough in battery energy density — that is, batteries providing more range, more duration aloft — may start an avalanche of electric-powered aircraft. Exciting times are ahead!
Meanwhile, here is video evidence of the work by Jihlavan/Skyleader:
And here's a little more detail about the electric propulsion components from last year's Aero: