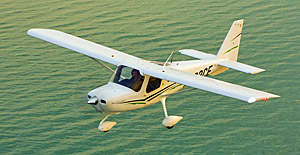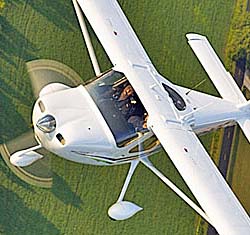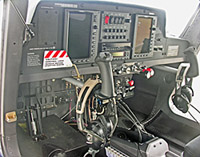 This article has been updated; see at end.
According to a French dealer for Cessna, 80 Skycatcher orders have been cancelled. Why? Well, possibly this… *** For many months, my LAMA Europe colleague, Jan Fridrich and others have tried to convince EASA to adopt the U.S. version of LSA rules including acceptance of ASTM standards as the means of certification for these light aircraft. EASA arrived at different rules that demand that producers meet DOA and POA regulations, which are rather expensive and burdensome. (EASA is the European Aviation Safety Agency, roughly the equivalent of FAA for the entire European Union. DOA is Design Organization Approval and POA is Production Organization Approval. In addition EASA demands a Restricted Type Certificate). EASA has accepted ASTM standards via its CS-LSA (Certification Specification [for] Light-Sport Aircraft) but layered on top of this is their DOA/POA/Type Certification requirement. *** A small number of LSA builders — Evektor, Tecnam, Flight Design, and possibly others — have reportedly gained these approvals, so it is possible for companies to comply. But EASA "Fees & Charges" are considerably higher for non-EU producers (like Cessna) partly because non-European manufacturers must pay for a minimum of two inspectors to travel from Europe to perform investigations and the company must allegedly pay a high hourly cost for each inspector even while they travel. Some have estimated the cost of EASA approval at beyond $200,000 for an aircraft like Skycatcher plus lesser charges in following years. In Cessna's case, the cost would surely include additional expense when those EASA inspectors also visit China where Skycatcher is manufactured. *** If it is true that Cessna considered it too expensive or burdensome to make the effort, can you imagine any other non-European producer being willing to spend the money? While the rules put in place by EASA probably were not intended to lock out non-EU producers, that could nonetheless be the result. *** My associate, Jan Fridrich, wrote, "I was just informed that the French dealer of Cessna announced end of Cessna's effort to certify Skycatcher in Europe. You know that I reported this in January from Sebring." To quote the source, here is what the French dealer wrote on their website: "Aeromecanic is sad today to confirm that Cessna is canceling all Skycatcher's orders for the European market. • First of all we would like to thank all our customers who trusted us and Cessna while ordering this aircraft over the last two years. • Aeromecanic was proud to have the incredible number of 80 orders; this was possible thanks to our hopes in the great job of Cessna's engineers. • We really want to say all of our customers that Aeromecanic is working hard to propose another great solution for all flying clubs, flight schools, and private owners. • We are really sorry to give such bad news, but once again Aeromecanic will be with you to ensure your operations." *** Whatever the reason for Cessna's apparent withdrawal, the good news is that other countries are accepting ASTM standards and sales are proceeding. American producers have sold to Australia and Brazil without added hoop-jumping. Yet according to Aeromecanic, Europeans won't be flying the Skycatcher.
Updated 4/15/12 and 4/17/12 — According to a relayed message [since updated directly by Cessna], Cessna Manager, External Communications, Andy Woodward wrote, "Reports from various sources indicate that the Cessna Aircraft Company is cancelling plans to sell the Skycatcher in Europe. These reports are inaccurate. Cessna has not cancelled plans to sell the Skycatcher in Europe; we will temporarily suspend taking new orders for the Skycatcher until European Aviation Safety Agency (EASA) certification has been granted. *** The Skycatcher program in Europe has been hampered by the differences in aircraft classification between the Europe and the United States. Cessna is working with the EASA to certify the Cessna 162 Skycatcher and we are striving to find an economical solution that benefits our customers and satisfies EASA standards. We will recommence accepting orders when we are clear on a path towards cost effective certification from EASA. *** Some parties are interpreting the return of Skycatcher deposits as being more significant than it is. This is just a step we are taking to make sure we maintain a positive relationship with the Skycatcher customer. It's impossible to gauge how long certification will take, and we don't want a procedure that is beyond our control to affect our relationship with our customers." |||| Thanks to Francois Besse of Altipresse for first alerting to us to communications from Cessna and for Cessna's subsequent clarification.