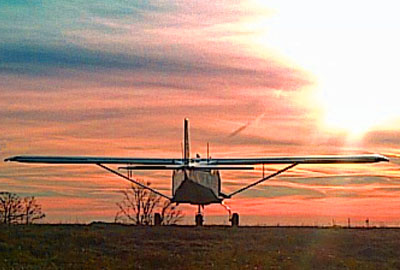 This article was updated on March 24, 2015 after communication with the company.
World Aircraft Company is an international collaboration between a former Canadian, Eric Giles and Colombia-based designer Max Tedesco. The two teamed up following Eric's successful run with Skykits. Eric relocated to impressive new facilities in Paris, Tennessee (complete with a mockup of the Eiffel Tower) where he began manufacturing aircraft created by Max. The result is a series of airplanes including Spirit, Vision (video), Surveyor, and Freedom (in development).
The airplanes have numerous design features that demonstrate Max's long experience at this sort of thing, for example, an easy-to-maintain panel. Most are fully enclosed but enthusiasts of open cockpit flying might enjoy Surveyor.
ByDanJohnson.com is a website significantly about aircraft you can afford — even our domain name will eventually become AffordableAircraft.com — so it stands to reason that we care about airplanes you can actually, well, you know … afford. Consider this: World Aircraft Company sells a ready-to-fly Spirit for just $87,995. Of course, prices change over time; please check with WAC to see the current figure.
Now despite that very reasonable base price, you may prefer to bulk it up with some accessories or features you don't feel you can live without; that's your decision. Yet manufacturer Eric and designer Max can sell you a well-flying airplane built right here in the USA, powered by the reliable Rotax 912 for less than ninety grand. By my calculation that is a quite good bargain in 2015. You can go check all the details at WAC's page about pricing.