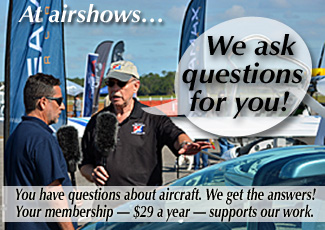 We are just days away from the biggest airshow of them all: EAA AirVenture Oshkosh 2021. I hope to see many of you on the grounds.
Welcome to the largest resource for Light-Sport, Sport Pilot kit aircraft, and Ultralight information — thousands of articles and videos and much more. Check our growing library of short videos on the ByDanJohnson Affordable Aviation YouTube channel.

In addition, you can find nearly 1,000 LSA and Sport Pilot kit videos featuring Dan on Videoman Dave's "Light Sport and Ultralight Flyer" YouTube channel + view hundreds of our best videos archived here in a searchable format.

Have you tried our Market Share resource, called Tableau Public? Tap or click the big blue button or hit this link to get a graphical help file on how to use it. Or, get the full description of how this list is assembled.
Thanks for your visit. We genuinely appreciate those of you who have become members!