In addition to what you can read on ByDanJohnson.com, we have a growing library of videos. When I attend airshows, I frequently hear from attendees that they thoroughly enjoy these 8-12 minute productions. I have the fun job, seeking out airplanes and speaking to the developers behind them while on camera. After that my video partner, Dave, does the big job of editing these things into what I consider to be very nice productions. You get views of the airplane, hear the details, and see more about them than any other way than attending the airshow yourself.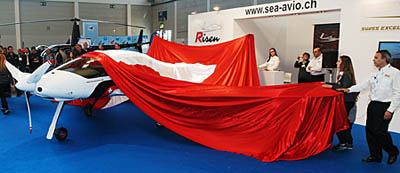 In this newest posted video, you see the gorgeous Risen from Sea-Avio.com (SEA is Swiss Excellence Airplanes). Update June 2020 — SEA is now Porto Aviation Group. Now, this is not simply one more entry in the increasingly crowded Light-Sport or (European) microlight market. This may be the fastest airplane in the fleet and is certainly — if not the fastest — one of the speediest airplanes to use the Rotax 912 ULS engine. In the video you'll hear some figures from Alberto Porto, the developer of Risen. Watch the video.
At several airshows a year, Videoman Dave and I chase around the grounds and conduct interview of airplanes we find that we believe are new in some way or have qualities we think you may find of interest. We commonly do between 20 and 40 of these, so while we are done gathering material before the show ends, once Dave goes home, the real work begins.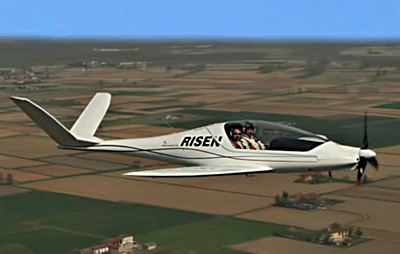 As they are done and as I get the time to post them, I will advise you of new ones of interest. However, before I do that you can find many of the new ones plus all the earlier ones on the SportAviationMagazine.com YouTube channel. When you watch these videos here you can arrange them by date posted or by alphabetical listing. That's good as we have around 400 videos and many more to come so finding them can be challenging. Each video has a short description to help you see if you want to watch it.
Please check back here often and visit the YouTube channel soon. Your support of that YouTube channel allows Videoman Dave to do his work. Please consider subscribing.