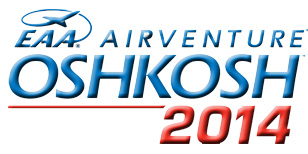 An entirely new Light-Sport seaplane will make its "global debut" at EAA AirVenture 2014 and this is one you'll want to see up close and in detail. As with a number of other persons, I have been briefed on this new entry and, like the others, I signed a Non-Disclosure Agreement to keep the new project under wraps until company leaders were ready to reveal their new flying machine. At the coming summer celebration of flight in Oshkosh, Wisconsin, everyone will finally get to see what has excited many of those NDA signers. Airshow visitors will see a mockup, but if the full-size concept looks even remotely as good as it did in the computer presentation I was shown, be prepared to be blown away. This boat hull aircraft has features you've never even contemplated much less seen on any previous offering. You can guess some of what I'm writing about by their tagline for MVP, "The World's Most Versatile Plane." That's a big claim as we already have many good seaplane designs and more will be following. Yet after they get a chance to examine MVP, I think many may find the boast not out of line.
On the day before AirVenture opens this year, that is, on Sunday July 27th, MVP.aero officials will make a presentation to invited media. By opening day Monday, the full-size mockup will be available for review by everyone attending EAA's 10th Anniversary Celebration special exhibit near Boeing Plaza, right in the heart of the giant event. Come visit and see MVP along with a wide range of Light-Sport Aircraft or aircraft that Sport Pilots can fly.
I'm not the only one who has been impressed with an private preview of MVP. Cirrus Design cofounder Alan Klapmeier, now CEO of turbine aircraft developer Kestrel Aircraft Inc., said, "The MVP is a game changer." Another aviation big shot, Jim Irwin, owner of Aircraft Spruce and Specialty, commented, "In my 30 years in aviation, I have never seen aircraft features such as these."
I've known Mike VanStaagen since before Cirrus Design won FAA Type Certification for their SR20 back in 1998. More recently, he has acted as lead designer for the Cirrus single engine Vision Jet being created by the successful Duluth, Minnesota company. Mike has since moved over to MVP.aero to head design of the new LSA seaplane. "They asked me to design the aircraft of my dreams [and] this is it," he said.
If those comments and my enthusiasm for innovative LSA seaplane design has piqued your interest, go bookmark the MVP website. You won't presently see anything more than I've told you here, but after the company's media debut as AirVenture 2014 opens, the website will be populated with more detail. Based on the quality of the imagery I was shown, I imagine you'll want to spend some time looking at all they publish online. I plan to have more once the company goes public on the day before AirVenture 2014 starts. Summertime LSA seaplane flying is getting truly interesting. Stay tuned!