As 2020 nears its end, I have news about the first airshow of the new year. It was supposed to be the last airshow of this year but that was scuttled amid all the cancellations due to Covid. …sigh… What's new?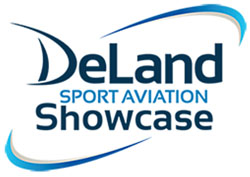 DeLand Showcase 2020 — once hopefully pushed back a couple months, rescheduled for January 2021 — is officially postponed. Like many other events that were dropped from the calendar this troubled year, DeLand's event made a valiant effort but lost out.
DeLand Showcase 2021 will instead go back on the slate for the time period used for all its prior years. Except for a yearlong wait, this may be the best plan as November is actually a great month in Florida. Weather is usually wonderful (still in the 70s or 80s but without the hot, humid summer temperatures). Plus, lodging, rental cars, airfare, and more are usually plentiful as this is considered the "off-season" in Florida. In contrast, January, February, and March — at least in a normal year — are busy, fully-booked-up months in the Sunshine State.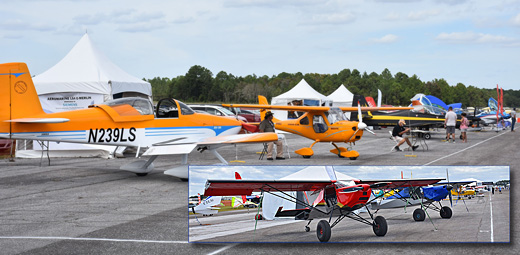 "Our announcement won't go out until Tuesday (November 17th) and our website will require another day or two for full updating," said Jana Filip, Sport Aviation Administrator for DeLand Sport Aviation Showcase (DSAS). Because readers of this website are key attendees of the Florida airshow, Jana kindly let us put the word out early. "November 2021 dates are still in planning and will be announced later," Jana clarified.
However… Better News
"A one-day Fly-In will take place on Saturday, January 30, 2021 beginning at 9:00 AM at the new Airport Management Center and ramp. That's the opposite side of the field (East side) from the DeLand Showcase location. Many vendors already know this structure because that's where the exhibitor reception was held for the DeLand 2019 event. This makes great use of the new airport terminal building and its roomy ramp space on airside.
"Tesla will provide a fleet of their powerful and intriguing cars for visitors to test drive," reported Jana. "EAA Chapter 635 will prepare their Pancake Breakfast and seating will be outside under the verandas for appropriate social distancing due to Covid." She is also arranging aircraft displays and my guess is that airplane representatives — at least the several that are located within the state — will happily come out to meet with customers and enthusiasts.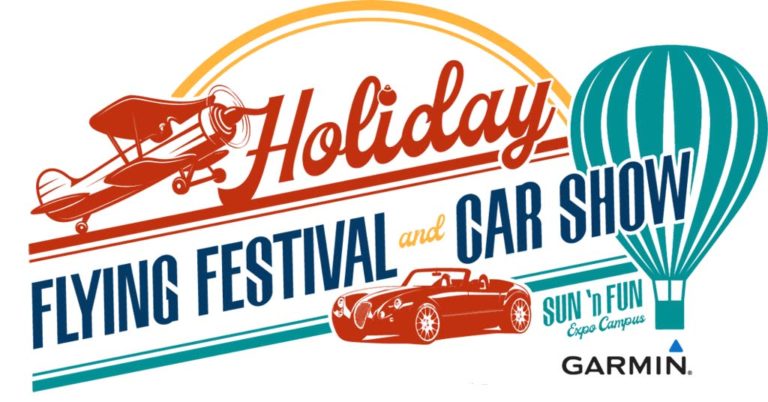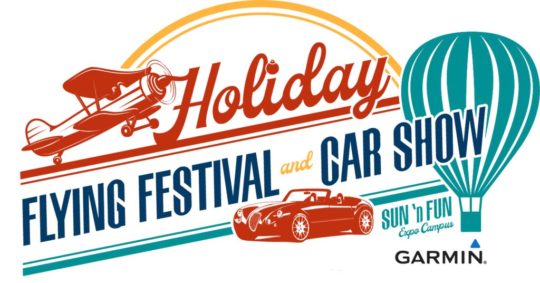 DeLand's one-day Fly & Drive-style event closely resembles the Holiday Flying Festival and Car Show occurring on the Sun 'n Fun campus over December 4th and 5th, 2020. I plan to attend both events and will first report how things look in Lakeland. Here's their schedule of events.
I hope many of you can attend both events to support these organizations. Both have taken a massive financial hit by having to postpone their regularly-scheduled airshows. I'm sure they would appreciate you coming out and they each plan to have cars and planes of interest. It's Florida so you can comfortably be outside where worries about Covid are much reduced. See you there!?