Well, now we know what 2020 holds for airshows. I count three that did or will happen this year, but one of them — the much-anticipated November event, DeLand Sport Aviation Showcase, or DSAS — has now officially been delayed by action of the city leadership, which controls the DeLand airport.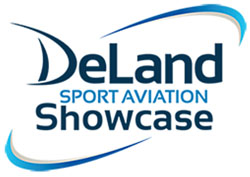 The founding administrator, Jana Filip, made the official announcement, "The 2020 DeLand Sport Aviation Showcase is being rescheduled due to the ongoing Covid-19 pandemic."
Since Copperstate/Buckeye Air Fair in February 2020, the end of July saw a modest gyroplane gathering in Mentone, Indiana for the Popular Rotorcraft Association's annual convention, followed by the still-upcoming Midwest LSA Expo.
Now, as it turns out, the latter event, taking place September 10-11-12, may be the last airshow event of this shutdown year.
No-Go

for DeLand 2020

Officials at the DeLand Municipal Airport, lead by longtime airport manager, John Eiff, had hoped to continue on with the annual showcase as originally scheduled (November 12-14, 2020) "to help salvage the embattled tradeshow industry" …but… "it became increasingly apparent that the rising number of Covid-19 cases in Florida would make the event unsafe at this time for guests, exhibitors and volunteers."

Jana observed, "Preparations have been running along so well, exhibitor participation was setting a record pace, and we had such high hopes for November."

However, she added, "We really must think first of the health and well-being of our visitors, exhibitors, volunteers, other guests and the staff of DSAS and City of DeLand."

She said that the city and county have been watching the situation with great scrutiny yet leaders decided to cancel all local events through the end of November, as a result of health concerns.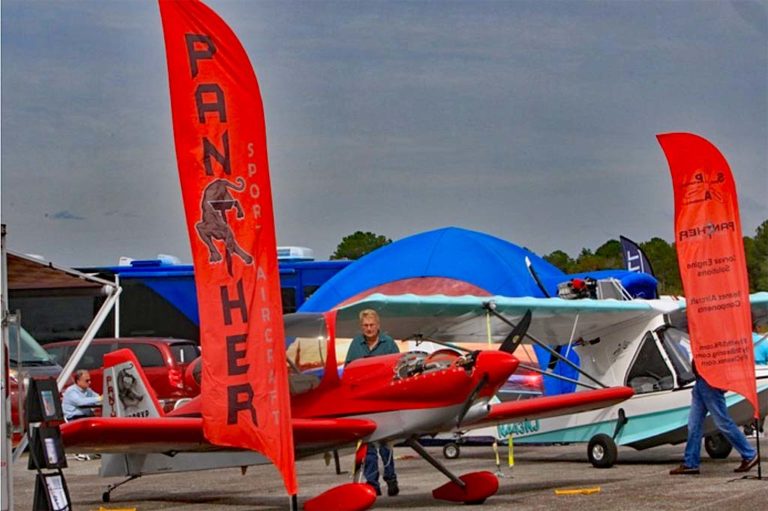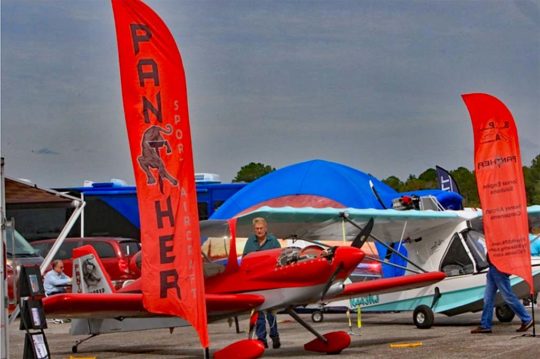 "DeLand Showcase is but the most recent aviation event to have to give way to such concerns," Jana stated.
"Sun 'n Fun in Lakeland, Florida was postponed and then cancelled. EAA's AirVenture Oshkosh has been put off to the summer of 2021 and other major aviation tradeshows such as NBAA and AUVSI were either cancelled or forced to go 'virtual.'"
Rescheduled …
When?
Remember the Sebring Sport Aviation Expo? Cancelled about one year ago, it had won a solid place on the calendar as the first event of the year, in January.
Ironically, longtime readers may remember that Sebring was first scheduled for late October …until Hurricane Ivan changed the thinking of organizers. That first year in the fall, I recall flying around Sebring during the event to see an ocean of homes with their damaged roofs covered with blue tarpaulin, so much so that I marveled the world had produced that much of the stuff.
Unlike most other aviation events, however; DSAS is still planning to produce a world class sport aviation event as soon as circumstances allow — hopefully in late January 2021, "a date already suggested by several fans of the Showcase," added Jana.
"We're studying everything very carefully, and will have more to say shortly," said Jana, "but until we have more positive data to work with, we're going to study our options carefully until a healthy solution presents itself."
"The next showcase will build on the extensive work done in four successful prior events," Jana noted. "A careful look at the 2019 ticket sales, gate receipts, exhibitor numbers and other data proved that DSAS19 reported $2 million in sales and services on the Showcase Field, with an economic impact to the community of over $1.5 million."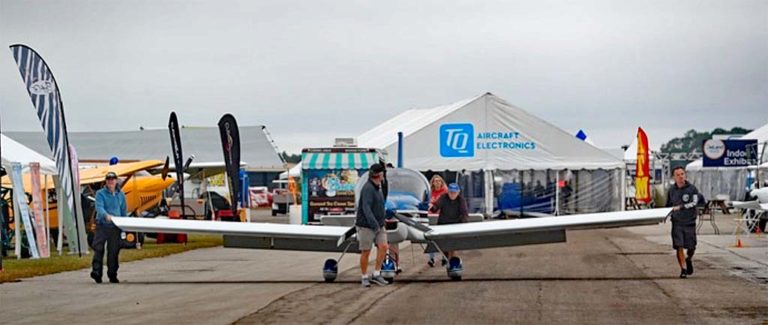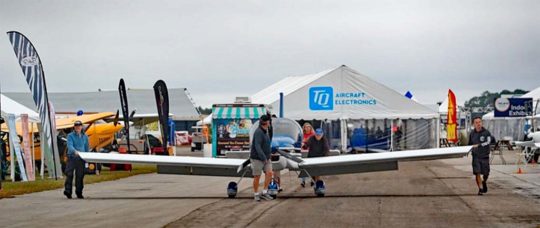 DSAS staff promised an update "as soon as more data is available."
If you wish to offer Jana and her team feedback on the date change, contact them directly.
Meanwhile, to see what you might have missed, here's a tour from the 2019 event.
---