While you continue digesting FAA's 318-page thriller on Mosaic, here's a fun aircraft that does not have to spend even one minute meeting those new rules. I've written about the Part 103-compliant Dingo from Future Flight before (this article) but the delightful biplane is now entering production.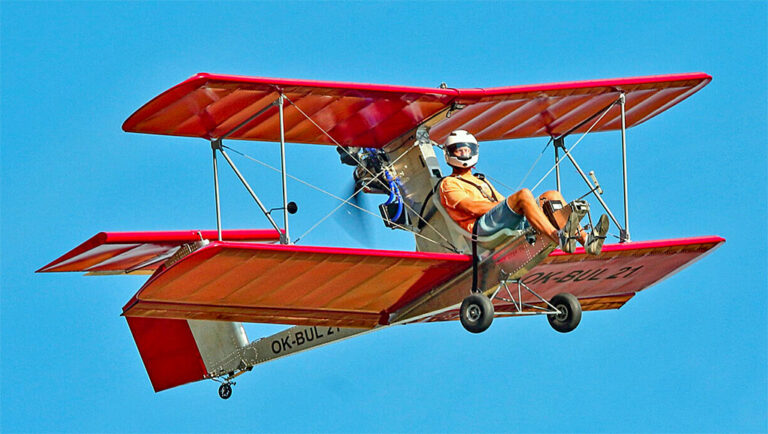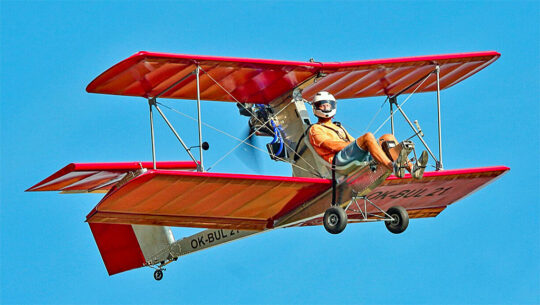 Tom Peghiny of Flight Design USA fame, wrote, "Jan Jilek is one of the design engineers of Future Vehicles as well as their test pilot. He is also a talented aerobatic performer. We flew together in a few planes while I was working in Sumperk, CZ [as a consultant to Flight Design]."
Dingo was created by Marek Ivanov. At the beginning of 2021, he showed the first 3D images to the Future Vehicles team. This is an experienced group that does a wide range of engineering work for a variety of aircraft producers.
Describing Dingo
Dingo's airframe is primarily riveted 6061 and 2024 aluminum sheet. Wings, full-flying elevator, and rudder are covered with Ceconite polyester fabric. A composite seat rivets to the front part of the fuselage. The 2.6-gallon plastic fuel tank is located inside the fuselage behind the pilot's seat and behind that, the powerplant is mounted to the fuselage using rubber isolator blocks.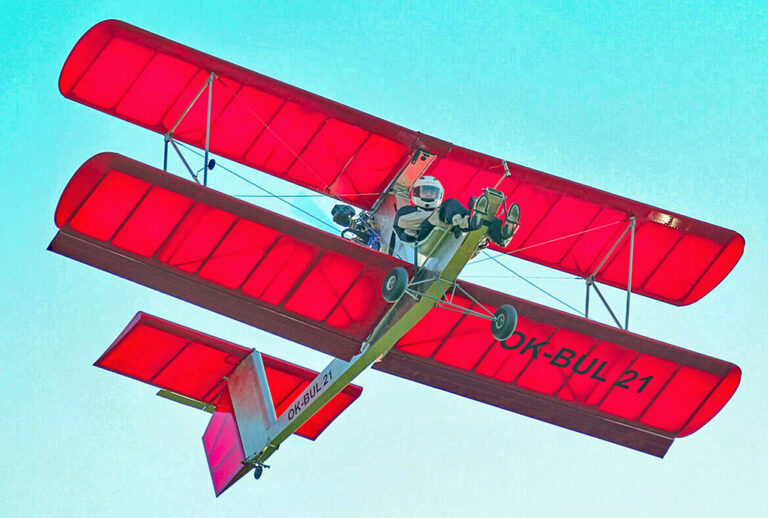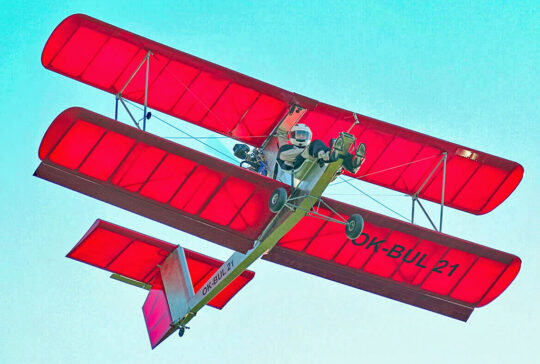 Dingo's main landing gear is welded from thin-walled steel tubes and bolts to the fuselage. Tail gear is steerable and straightened by spring. Ailerons and elevator are connected to the stick by push-pull rods, and the rudder is connected to welded pedals by cables.
Dingo made its maiden flight on June 22, 2022 at the Jaroměř (LKJA airport) only a year and a half after the team pondered the 3D drawings.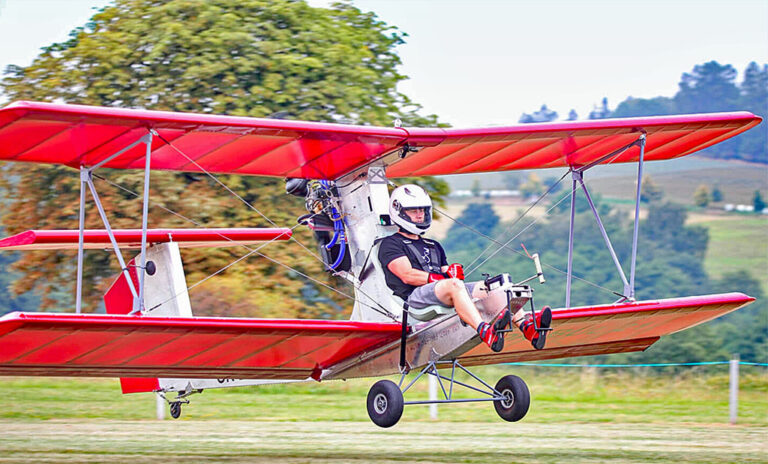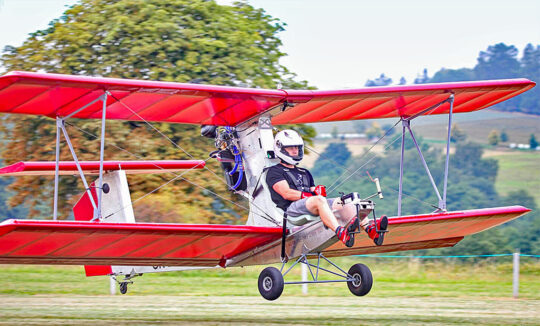 Dingo is a single-seat open cockpit biplane, powerplant in pusher configuration, a classic taildragger with a T-tail empennage. It was designed with a focus on easy and quick assembly. That promise is aided by using match-hole technology that assures a homebuilder without fancy jigs can accurately assemble Dingo subassemblies. This is now widely used in LSA but it is far less common on Part 103 entries.
Based in Hradec Králové, Czech Republic, Future Vehicles announced that the Dingo has passed several key milestones, and is now in full production.
"Dingo is an ultralight aircraft that can qualify as an Ultralight in the U.S. according to FAR 103, and as a single seat deregulated aircraft in numerous other countries," said the company. "It is a design inspired by the Hovey Whing Ding, a landmark design in the 1960s."
The original Whing Ding was meant for flying mostly in ground effect, low over the desert but Future Vehicles' Dingo is designed and built to current airworthiness thinking and uses only aircraft-grade materials.
Well Wrung Out
In the year since its introduction, the Dingo has finished development and testing, completed the kit, and the in-depth assembly manual and videos. The first 10 kits have been sold. Three Dingo kits have been completed and are flying in Europe and the first Dingo kit to be sold in the USA was recently delivered. An active Dingo Facebook group is following several projects currently.
Dingo is available in two versions: Prices start with a basic 25 horsepower air-cooled single-cylinder Vittorazi Moster 185. A more powerful, deluxe version uses a 36 horsepower liquid-cooled single-cylinder Polini Thor 250 DS. Both popular engines are represented and supported worldwide with parts and service. The airframe can be equipped with up to a 40 horsepower engine.
Options include several instrument packages and even a fat-tired "Alaska" version for rough fields or as an ultralight STOL competitor.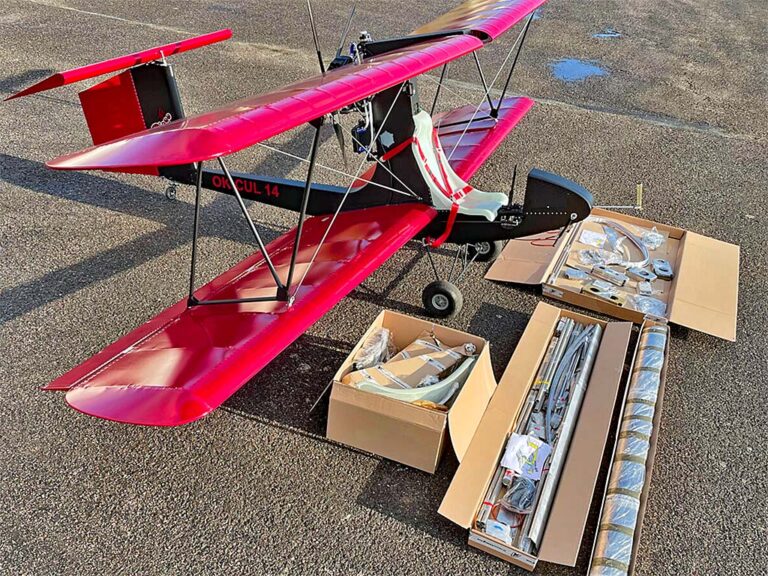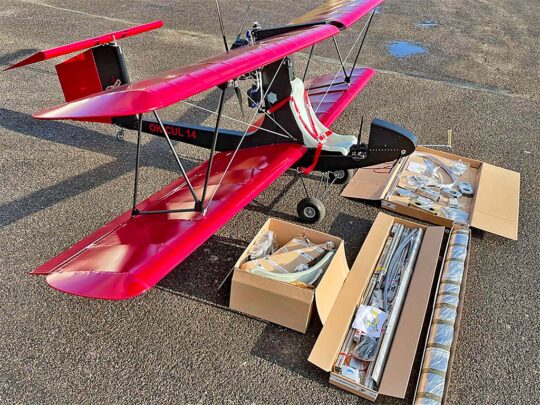 "The detailed assembly directions include both a PDF manual with excellent CAD drawings and parts lists of each assembly and companion videos of how each assembly is built," noted Future Vehicles.
The recommended covering is Ceconite polyester fabric. One current builder in the UK is using Oratex which does not even require painting. View a sample tutorial video of the assembly directions at the bottom of this page.
The exciting and easy-to-build aircraft is now available worldwide through an innovative, factory-direct business model (think: Tesla) that reduces delivery times. Currently Future Vehicles can ship in one month. Going factory direct ensures door-to-door delivery.
Future Vehicles offers upfront, fixed-cost delivery through the DHL Worldwide which cuts out the need for the typical manufacturer-dealer-container-reship to the owner cycle of many other kits and light aircraft. Their website shows the fixed shipping cost to many countries.
How Much? The complete airframe kit is €12,204 (currently $13,668). Door-to-door shipping by DHL anywhere in the USA is €1,483 (currently $1,660), making total airframe cost $15,328. A completed Dingo after adding engine, instruments, propeller and covering costs €19,000-22,000 (currently $22,000 and $25,000).
In an age when everything seems to have doubled in price, Dingo keeps affordable aviation going strong.
ARTICLE LINKS:
Future Vehicles has created several aircraft, including the shapely Song.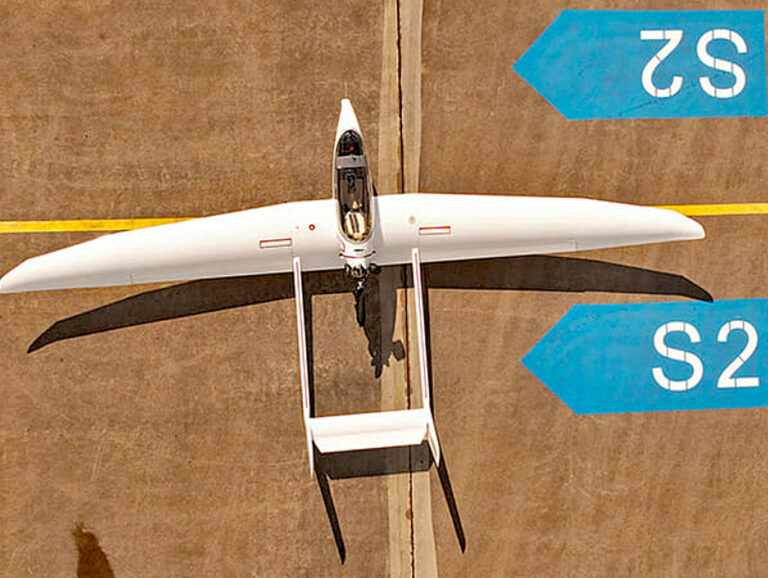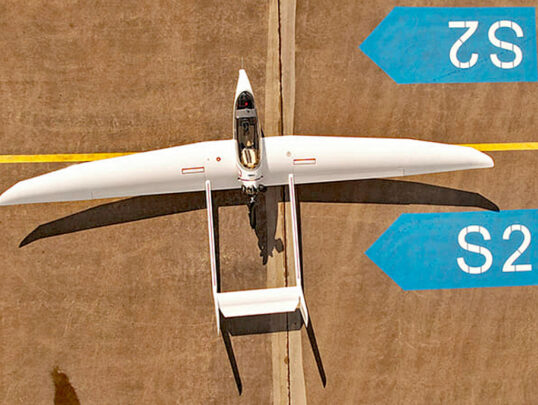 This short video focuses on a e-unicycle chasing a Dingo but it provides some interesting views of Dingo in flight.
For a more detailed view this half-hour sample video provides an assembly tutorial.