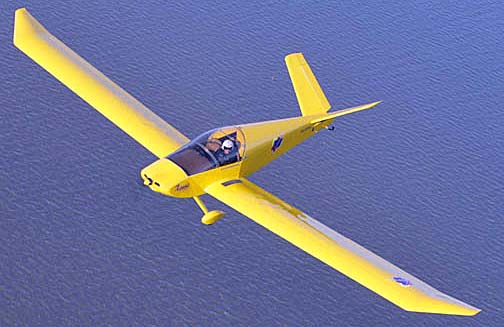 Sonex made a splash earlier when they announced their "B Models" for the Sonex and Waiex. Read about the B-model changes in this article. Now the Oshkosh, Wisconsin company has brought these same upgrades to their Xenos Motorglider.
Over many years I've asked many pilots why they fly, what their top reason might be. The answers are nearly as numerous as the number of pilots asked. For me, it's probably aerial sightseeing, enjoying the view from above. Right after that, though, it is easily and clearly soaring. I've logged hundreds of hours soaring hang gliders and the sensation of rising thousands of feet in thermals remains one I cannot top with any other kind of flying.
Sonex's Xenos is a motorglider and is quite adept at soaring.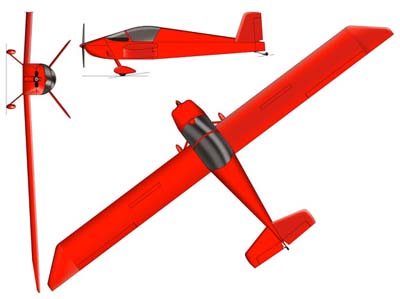 So, I got excited when I read the Sonex Aircraft announce the new Xenos B-Model. You can order a Xenos-B  now, kits are shipping, and, earlier purchasers may wish to check out the Xenos-B Conversion Kit.
The Xenos-B combines all of the great enhancements of the Sonex and Waiex B-Models with the distinctive motorglider performance and value of the Xenos. While Xenos looks very similar to the Sonex and Waiex, it is substantially different. Not only the wing obviously much longer — 46 feet in soaring configuration — but the tail has more volume and sits back another foot and a half.
The wing itself is different in multiple ways but two things stand out: no flaps are installed, and Xenos has a spoiler that can deploy to multiple positions. As the company notes, Xenos' spoilers are "surprisingly effective." I've used spoilers many times in various aircraft and I concur. Their small size tempts you to think they won't do much but when properly fitted, they exert a large influence. No flaps are needed. Kill the spoilers and the airplane seems to accelerate forward plus no sinking occurs as when flaps are retracted quickly. Deploy the spoilers full on and you jump from a very slow descent rate to well more than 1,500 fpm.
"The best part of a Sonex Aircraft is the way it flies," said General Manager, Mark Schaible, "and the B-Model Xenos will be no-exception!"
"Xenos follows in the Monnett tradition of bringing the cost of motor gliding to a highly affordable level," Mark continued. Xenos comes standard with "utility wing tips" that can be easily removed to fit inside a 40 foot hangar, and can be quickly interchanged with optional aerobatic wingtips. Contact Sonex to learn more about the wingtip variations.
Xenos can either be flown using a Sport Pilot certificate or it can be flown by pilots that hold a glider rating with a self-launch glider endorsement. You can operate Xenos in three mission profiles: (1)  as a powered aircraft, (2) as a self-launched glider that soars with the engine off, or (3) it can "motor-soar" over long distances with excellent fuel economy.
"A B-model Xenos completely replaces the original Xenos in the Sonex Aircraft product lineup," said Mark. "However, original A-model Xenos sub-kits will still be available to those needing to complete their existing projects and all original Xenos aircraft will continue to receive full support, including legacy (A-model) parts availability," assuming you registered the purchase with Sonex Aircraft.
How does Xenos fly?
Test pilot Roger Tanner wrote (about flying the A-model), "Xenos is a very forgiving well-behaved tail dragger, easy to handle on the ground with a steerable tail wheel attached to the small rudder and good visibility over the nose. Wheel brakes are applied by pulling the spoiler lever nearly full aft. The lever is located on the left side of the cockpit. Throttle, mixture and pitch trim are also located on the left side of the cockpit."
Launch and handling is similar to the other Sonex models.
In flight, Roger observed, "Xenos flying qualities include good control harmony, light responsive controls and good pitch and yaw damping at thermalling and traffic pattern speeds 55-70 mph."
"Glide performance was evaluated by flying the Xenos (engine off, with the wingtip extensions) in formation with an Schweizer 2-33, a popular training glider. Xenos is equal to or slightly better than the 2-33 requiring an occasional small amount of spoiler to stay in formation. This puts the glide angle at approximately 24:1."
I'd call that outstanding for a motorglider than can also be used for distance traveling.
For a thorough check out in this motorglider, go along with Jeremy Monnett* to see how she flies.
* Sadly, Jeremy was lost in 2015, however, he lives on in many ways including this particular video tour.