How does modern-day Rotax relate to the Wright Brothers? Here's a trivia test for light aviation enthusiasts.
Answer:  Both started out in the bicycle business.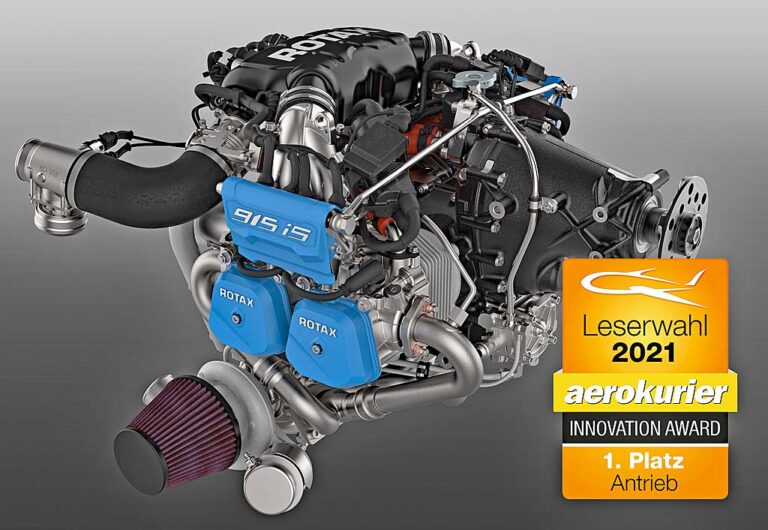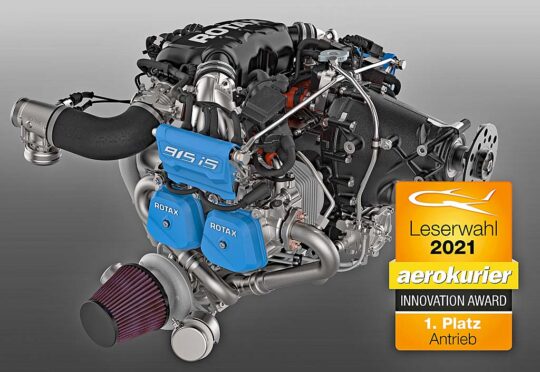 A little over a year ago, the engine builder from Gunskirchen, Austria celebrated their 100th anniversary. Check this article that contains a link to a beautifully-presented history of the company. It also describes how the company got its name.
In production for more than 30 years, Rotax's 9-series engine design was a significant departure from earlier aircraft engines.
The 9-series is physically smaller, uses liquid cooling, an electronic control unit, and a gearbox to change engine revolutions from 5,000 rpm to slower speeds that work for props. The 912 enjoys a much better power-to-weight ratio than familiar models such as Lycoming's O-233. That veteran engine produces 100 horsepower (at 2300 rpm; higher power is available at increased revolutions) using 233 cubic inches of cylinder displacement. In a sharp comparison Rotax's 912 ULS makes the same horsepower using only one-third the displacement, 83 cubic inches.
This configuration may not seem so important on larger, heavier airplanes built around such legacy engines. In the world of Light-Sport Aircraft and European-style "ultralights" or microlights, Rotax has delivered a compact, optimized package. It should surprise no one to hear the brand dominates the light aircraft sector with more than 80% of the market.
The Rotax "9-Series"


912—914—912iS—915iS

On June 16, 2021, BRP-Rotax announced "The Rotax 915 iS aircraft engine was awarded best powertrain by the readers of Aerokurier, a leading German aviation magazine."

"To be elected by the readers of the magazine proves that we have developed truly the best engine for this market in terms of performance, reliability and ease-of-use," said Peter Oelsinger, General Manager BRP-Rotax. "Many thanks to the readers for their votes and commitment to our aircraft engines."

Rotax aircraft engines now number almost 200,000 including both two- and four-stroke powerplants and a global four-stroke 9-series fleet of more than 50,000 engines. Its worldwide network consists of 16 authorized distributors and more than 220 points of sales and service supporting 270 airframe producers that build more than 400 Rotax-powered models worldwide.

The division assembling Rotax aircraft engines is part of BRP-Rotax GmbH & Co KG, itself a subsidiary of BRP Inc., which develops and manufactures engines for Ski-Doo and Lynx snowmobiles, Sea-Doo watercraft, Can-Am all-terrain, side-by-side vehicles and Can-Am Spyder and Ryker lineup as well for motorcycles, karts, ultra-light and light aircraft.

In the last 50 years, the company has developed more than 350 engine models for recreational vehicles and produced over nine million engines.

BRP also builds propulsion systems for brands such as Alumacraft, Manitou, and Quintrex boats. The company supplies dedicated parts, accessories and apparel. Annual sales total $6 billion (Canadian or U.S. $4.9 billion) generated in more than 130 countries by a global workforce of more than 14,500 people.
---
SNEAK PREVIEW — In less than 10 days, I will have an announcement regarding how one aircraft may zoom faster than any other LSA. Could it one day eclipse the 500 kilometers per hour barrier (271 knots)? That sounds impossible but so did other records before they were broken. Click or tap back soon!