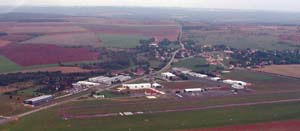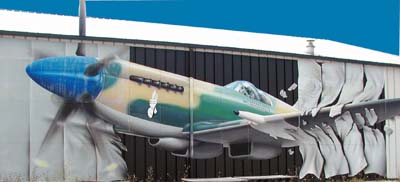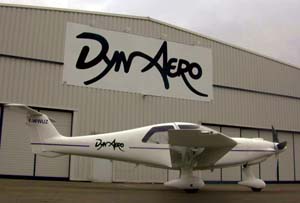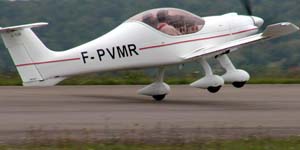 Thanks to coverage in KITPLANES®, you are surely aware of an aircraft called the MCR 01, or maybe you know it as the Banbi, or perhaps you know the American supplier's name, Lafayette. Despite the multiple names, the aircraft from a French kit designer have no doubt about their purpose. These sleek, small, composite machines are high-performance aircraft that win contests and customers.
The MCR 01 (Banbi) is a two-seat, carbon-fiber airplane with dashing lines and blazing speed, and the new MCR 4S is an amazingly light four-seater based on the Banbi design.
You probably know the MCR 01, but it's less likely that you know its creator, Dyn'Aero, and its young, ambitious founder.
Long Aviation Heritage
Dyn'Aero is based in eastern France near the town of Dijon, which many Americans know because of its famous mustard. The region is also rich in vineyards with the famous Loire Valley on its southern extremity.
To the north and east a few kilometers is the town of Darois (Dar-WAH), which is home to the airfield of the same name and the corporate headquarters of Dyn'Aero.
Darois is also the base of Avions Robin, the certified aircraft company. The brand became famous when its Jodel aircraft became popular in the European general aviation community. I mention Avions Robin because of a common blood line. Dyn'Aero boss Christophe Robin is the son of Pierre Robin, the Jodel designer and founder of Avions Robin.
Brought up in aviation and trained in aero engineering, Christophe set out to design his own aircraft. His CR100 was built to do aerobatics for a specific reason. He believed that building a good trainer or touring workhorse wasn't exciting enough to break into the market. He felt that a winning aerobatic aircraft would capture the attention of pilots and the press. When the CR100 won its first contest, his theory was proven.
The CR100 eventually lead to the MCR 01, which has logged more than 200 unit sales since its introduction in 1995. A kit taking about 700 hours to complete, the model has proven to be a pilot-pleaser owing to its sleek lines, speedy performance, and excellent fuel economy. With avgas running $8-10 per gallon in Europe, such efficiency is vital to commercial success.
MCR 01's Banbi name stems from the work of Michel Columban, who is known to Americans as the designer of the tiny, 155-pound, all-metal, twin-engine Cri Cri. Columban and Christophe Robin collaborated to bring the MCR 01 to market. The "Ban" comes from Columban's last name and the "bi" is for bi-place, a two-seater. "MCR" comes from a combining of the names Michel Columban and Christophe Robin. Despite a 40-year age difference, their work on the Banbi won't be their last collaboration.
Now a Four-Seater
The MCR 01 has spawned three versions, which American distributor American Ghiles Aircraft sells as the Sportster, Touring and Bushplane models. Each has a successively larger wing and other variations that provide for significantly different flying characteristics. The fastest of these, the Sportster, can hit speeds of nearly 200 mph and climbs an astonishing 2000 fpm on 100 hp. One Dyn'Aero secret is minimizing the weight.
Robin's push since the late 1990s has been a four-seat version of the speedy MCR 01. Named the MCR 4S, it was first revealed to the public in 2000, and about 30 of them are undergoing assembly in shops in Europe.
Having flown the zippy Sportster, I wondered how Dyn'Aero's four-seater would behave. With my work associate, Jeff Peltier, in the rear, I took the controls with a watchful Christophe Robin in the front right. Immediately after leaving the runway, I realized that this aircraft has been modified to be a touring machine. It achieves an honest 160-mph cruise while carrying two occupants of 185 pounds, two more weighing 165 pounds, their luggage, and full fuel. The MCR 4S performs on just 100 hp, which is important where aviation fuel costs so much.
Adding Lightness
The little two-seat Sportster weighs 550 pounds empty. Grossing at 1080 pounds, it has a generous payload (two occupants and luggage) of 404 pounds even when carrying a full fuel load of 21 gallons.
Dyn'Aero's four-seat MCR 4S weighs just 750 pounds empty. It can gross 1650 pounds, leaving a remarkable 900 pounds of useful load. Yes, that's considerably more than its empty weight! Dyn'Aero makes extensive use of carbon fiber in the aircraft.
If you aren't already familiar with this French powerhouse aviation company, I feel sure you will be in the future.
FOR MORE INFORMATION, contact Dyn'Aero's American distributor, American Ghiles Aircraft, 522 E. Washington St., Orlando FL 32802; call 386/740-7140; e-mail contact@aircraftkit.com; web www.aircraftkit.com.
To review all "Light Stuff" columns that have appeared in KITPLANES®, visit www.ByDanJohnson.com, which links to the KITPLANES® web site with articles of interest.
Published in Kitplanes Magazine