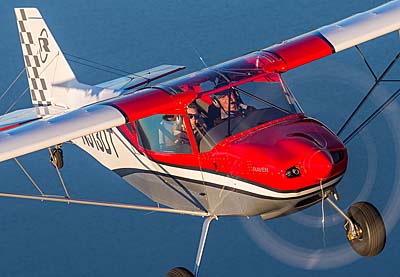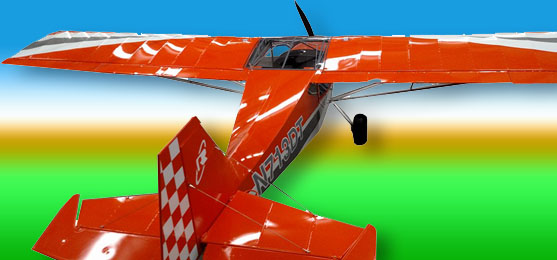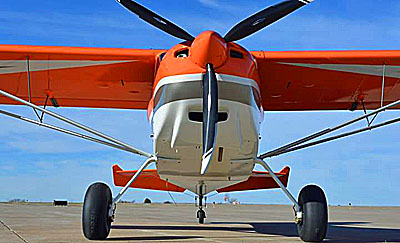 The world of Light-Sport Aircraft has matured in the sense that we no longer have an airplane or two or three every month being added to the SLSA List. That may sound like a "industry slowdown" to some folks but I don't believe that's an accurate assessment.
A more realistic view is that the feverish rush days of 2004-2006 are over. That means not as many new SLSA are being offered though the truth is many of those 137 aircraft never found a substantial market.
Indeed, our market share list of SLSA airplanes shows the top 20 brands represent better than 85% of all sales. Regretfully, our ranking shows only airplanes as we are unable to pull good data from FAA's database for motorgliders, weight shift trikes, powered parachutes, and other "alternative" aircraft.
All that said, I am pleased to announce one of our most solid companies — Rans — continues to introduce new airplanes like their S-20 Raven and to qualify them to be accepted by FAA as a fully-manufactured Special Light-Sport Aircraft.
In general terms, Raven is something of a blend of the company's massively successful S-6 Coyote that comes in several flavors and their tandem seating S-7 Courier. The latter has long been very popular among certain Rans enthusiasts and I joined their ranks a decade ago after flying with designer Randy Schlitter at an AOPA show in Tampa, Florida.
Yet one thing held back the S-7 from even broader acceptance. Although tandems have some advantages — good visibility for both occupants to either side, and a slightly leaner shape, for example — many pilots prefer side-by-side seating. Make it so! From the prolific mind of Mr. Schlitter came S-20 Raven.
As the number implies, this is his 20th design and, to some, it may be his best yet. Rans offers quite a variety from the sleek, all metal S-19 Venterra speedster to the open-air S-18 Stinger (another tandem by the way). Yet to many recreational pilots who just love flying, Raven hits all the high points with several features not found on other Rans models. For flight qualities and more about this newest Rans model, watch our Video Pilot Review.
Interested customers have been able to buy an S-20 Rans kit for several months. Now, with a fresh airworthiness certificate, Rans can begin delivering Ravens in ready-to-fly mode.
Let's look at the previously available S-20 Raven kit first. A complete airframe kit with the firewall forward components lists for $27,500. An engine installation kit for the 912ULS (engine not included) is $5,000. A prop (choices available) and mounting hardware will run around $1-2,000. Add the 912 engine, paint, interior, and basic instruments and you reach around $60,000. Assuming you don't put a price tag on your labor that is a quite a good bargain for a great-flying airplane representing a contemporary design.
A Quick-Build Kit will add $9-10,000 or slightly more — depending on how you want pre-built parts painted — but may be well worth for pilots who want to fly sooner and for whom the building project is a chore rather than a pleasure.
If you just can't wait to fly Raven, a beautifully-finished, factory-built edition retails for $119,000 with deluxe analog day VFR instruments, radio with intercom, transponder, and GPS. You can choose a tricycle gear or taildragger configuration for the same price.
For powerplants, if you opt for the fuel-injected Rotax 912iS over the carbureted 912, add $5,000. Or, for Lycoming fans, Rans is now offering the 115 horsepower O-233 engine for an added $7,500 over the standard 100 horsepower 912.
Add a "deluxe digital panel" for $10,000 and a lighting package of nav lights, strobe, instrument, and landing/taxi lights for $2,500. Of course, this well established company offers a number of other options which you can find on their website. Go here to see more.