We leave the grounds of Oshkosh ghosted with images of planes that attracted major interest. From Wisconsin we fly far south to Brazil, home to Montaer and its MC-01, number 154 on our Special Light-Sport Aircraft List.
Montaer will now be represented in the USA by a new group, Aero Affinity, whose ambitions are impressive and pilots may love all the services and choices they are proposing to deliver. Actually, they're already delivering because the entities making up Aero Affinity are free-standing groups, each functioning in the industry today. Collaborating is a way to offer even more while spreading some of the cost among the group.
This same team made a splash at AirVenture with their matching Aero Showcase logowear. Here's their website about the inaugural event scheduled for October 21-22, 2022.
For now, however, we're going to blast part-way around the globe to Brazil where Montaer Aircraft scored big with a large order.
I'll also highlight their coming Rotax 915iS-powered MC-01 plus a few words about their electric MC-01. Ready for takeoff?
See relevant links at the end of the article.
Montaer is SAFE
Recently, Montaer Aircraft and SAFE, a major Brazilian flight training operation, announced an agreement to buy 60 MC-01 Aircraft. The announcement event drew dignitaries.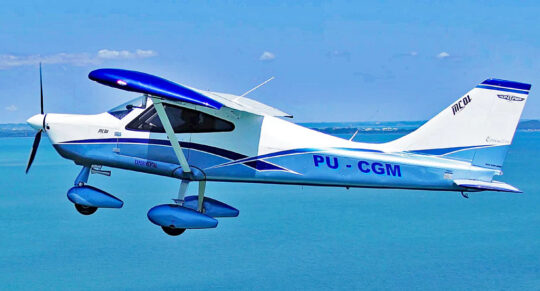 Brazil's Answer to Mosaic — In a public ceremony, the President of ANAC (Brazil's counterpart to FAA), Mr. Luiz Ricardo Nascimento and other officials joined aviation enthusiasts in celebrating the recent approval of the new Light-Sport Aircraft rules in Brazil, which established new grounds for Brazilian aviation modernization. The new ANAC rule is said to be similar to FAA's Mosaic proposition. (A future article will look into this and other CAAs modernizing LSA worldwide.)
Addressing the event, Nascimento said: "We aviators know that flight clubs and flight schools hold a reasonably old fleet, and this comes because of the high cost of certified aircraft. Therefore, this deal will allow an update in our institutions. We will diminish the gap that we have between the '70s aircraft cockpits and what the freshly graduated pilots will find mainly in Executive or Commercial Aviation. It means a gain in quality of instruction; a gain in safety; and it's a gain to all us Brazilians."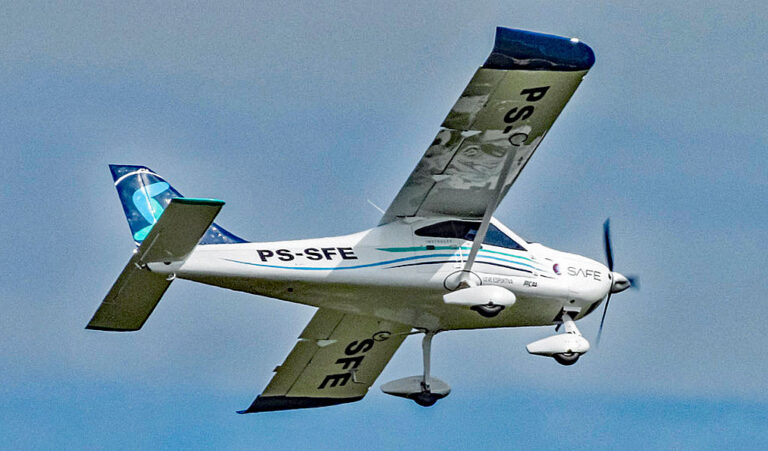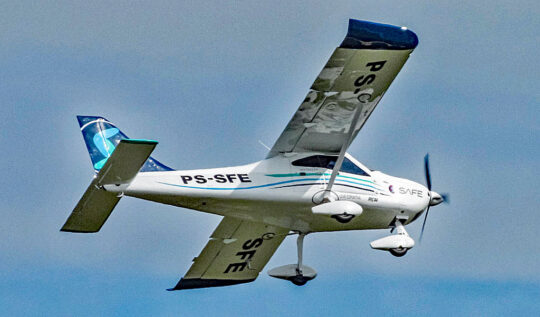 It doesn't hurt to have the head of your FAA-like organization making such statements when a manufacturer and a flight school can announce a major acquisition.
The announcement of "60 Montaer aircraft ordered by SAFE flight school" was cause for a big celebration. The purchase was "a culmination of a process that started almost a year ago when the SAFE technical committee established the requirements for a new aircraft to gradually substitute its current fleet." According to SAFE, they were looking to acquire a good performer and safe aircraft to instruct their pilots. They sought an aircraft that was "docile" as a Cessna 150, and had a ballistic parachute like the Cirrus SR-20 currently in SAFE's fleet.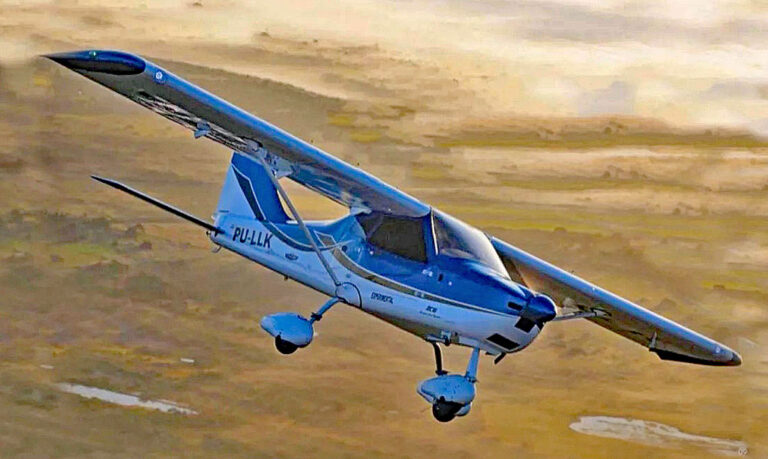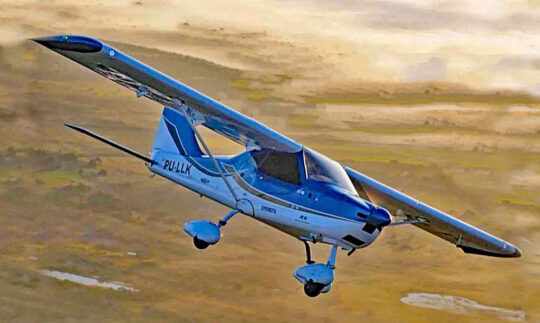 SAFE also wanted a manufacturer willing to create an electric version to let SAFE reach the goal of zero carbon emissions by 2025. The 60 aircraft delivery will occur over a 10-year timeframe.
The Promise of Electric
In 2021, SAFE flight School had announced that it would feature a prominent European aircraft model in its basic flight instruction fleet, but according to SAFE, "The high acquisition cost and lack of insurability of the European aircraft model greatly elevated the investment while Montaer's MC-01, regarded as a safe and Brazilian national product.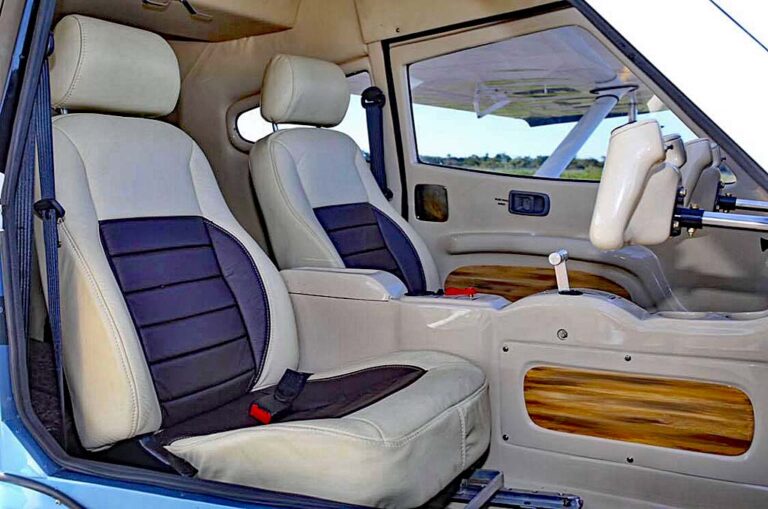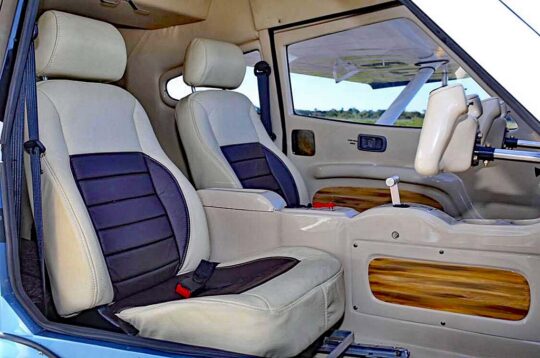 SAFE and Montaer are in discussions with prominent electric motor suppliers such as Rolls Royce, Honeywell, and Brazilian WEG (which developed the electric propulsion engine system used in Embraer's EMB-203 Ipanema). On this topic, the entrepreneur, founder, and CEO of Montaer, Bruno de Oliveira said, "SAFE's project is a beautiful and ambitious one, and for us at Montaer, it's a great opportunity. It represents a big milestone to be able to bring the best of electric aviation technology to Brazil. By the next year, our first electric aircraft will already be a reality."
Rotax 915iS for Americans
Montaer MC-01 is a new generation of Light-Sport Aircraft designed and built in Brazil. In the USA, it is designated as a Special Light-Sport Aircraft (SLSA) as it has demonstrated compliance with all industry ASTM standards accepted by the FAA.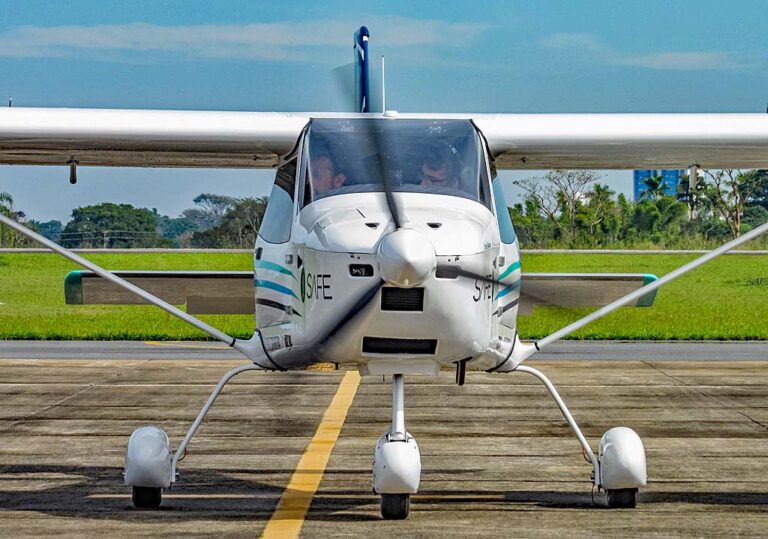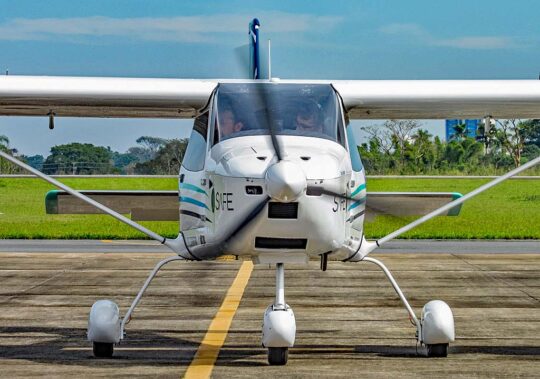 After debuting their 912 model at Sun 'n Fun 2021, Montaer recently announced their 141-horsepower model equipped with the turbocharged, intercooled Rotax 915iS. A 915-powered MC-01 for the U.S. market will also be equipped with two 10-inch Garmin G3X Touch instruments plus a G5 backup unit. An autopilot and ballistic parachute can be added as optional equipment.
This year Montaer invested in establishing a presence in the U.S. thru its subsidiary, Montaer Aircraft LLC based at the DeLand, airport (921 Biscayne Blvd; Hangar E16; DeLand, FL, 32724), an affiliate of Aero Affinity. The partnership with Aero Affinity Holding Corporation helps assure quality assistance and technical support to American customers.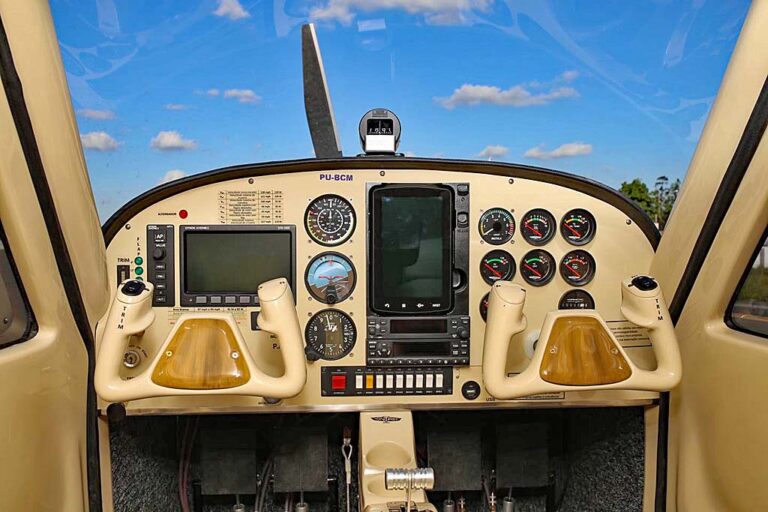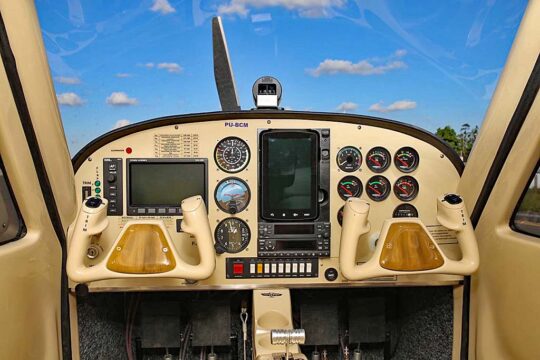 Montaer MC-01 with the Rotax 915iS will be unveiled and debuted at the Aero Showcase at DeLand on October 21 and 22 this year (link below)
The second video below goes into some detail about the aircraft, its construction, and special features.
LINKS:
---


With flashy lighting and messages geared to its Brazilian audience, this professionally-produced announcement party shows the flight school operation is pleased about adding the new Montaer model to their training fleet.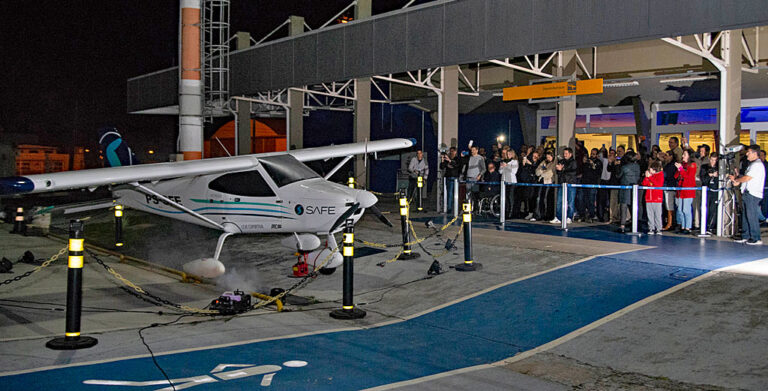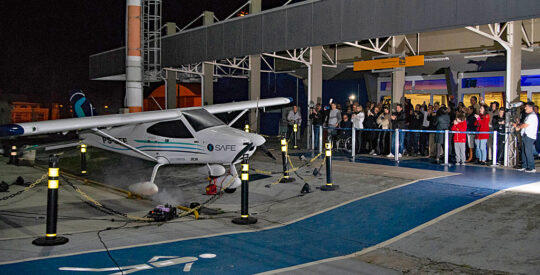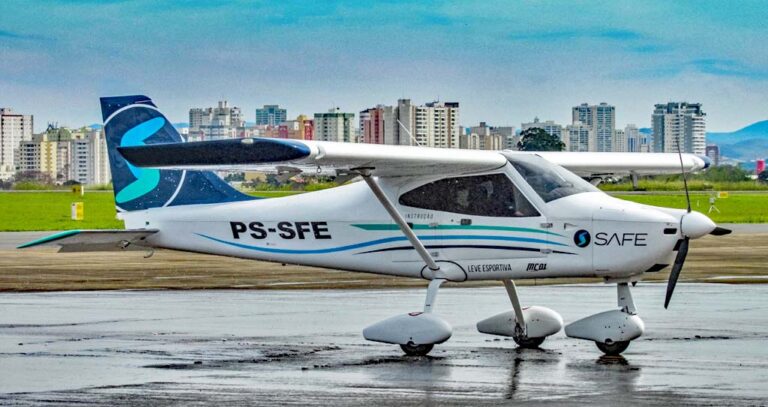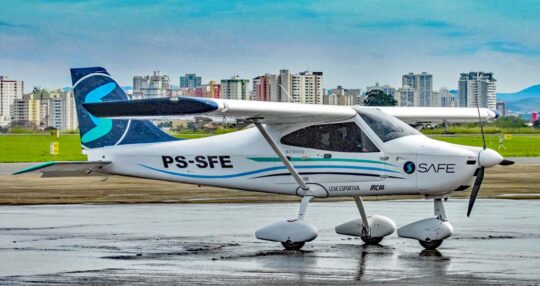 Here's my interview of Bryan Tittle from Sun 'n Fun 2021 which goes into some detail about MC-01 from Montaer.