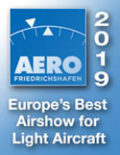 Something old. Something new. Hang glider pilots I know are very familiar with Horten designs, a form of validation for modern hang gliders …flying wings, aircraft with no tail or fuselage structures. Yet many pilots don't know Horton and have only a sketchy understand of flying wing stability.
World War II History
As the second great war progressed, Germany sought more advantage as fanatical government leaders pursued their ambitions. The war was dragging on and they needed better war equipment.
In 1943, Reichsmarschall Göring issued a request for design proposals to produce a bomber that was capable of carrying a 1,000 kilogram (2,200 pound) load over 1,000 kilometers (620 miles) at 1,000 kilometers per hour (620 mph) — the so-called "3×1000 project." Conventional German bombers could reach Allied command centers in Great Britain, but were suffering devastating losses from Allied fighters.
At the time, no aircraft could meet these goals. Junkers turbojet engines could provide the required speed but had excessive fuel consumption.
Walter and Reimer Horten concluded that a low-drag flying wing design could meet all of the goals. By reducing drag, cruise power could be lowered to the point where the range requirement could be met. They put forward their private project, the H.IX, as the basis for the bomber.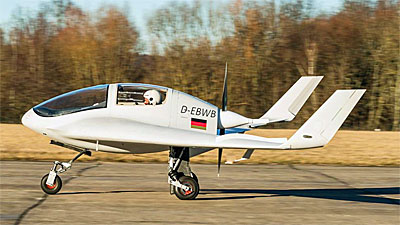 The Government Air Ministry approved the Horten proposal, but ordered the addition of two 30-mm cannons because they felt the aircraft would also be useful as a fighter as its estimated top speed was significantly higher than that of any Allied aircraft.
In short, flying wings are lean and make efficient use of the weight of their structure. That sounds like worthy qualifications for a Light-Sport Aircraft or Sport Pilot kit.
Near Future Announcement
Indeed, at the Aero Friedrichshafen event in about one month Horten Aircraft will present its civilian flying wing aircraft at a World Premiere debut. (No cannons will be included.)
After three years of development, German aircraft manufacturer Horten Aircraft will unveil its prototype flying wing that is already undergoing flight testing as the nearby photos attest. "This aircraft is a highly modern economical two-seat tailless light aircraft without a fuselage," said the company.
"Due to its low aerodynamic resistance, the flying wing flies farther and faster than a comparable aircraft with a fuselage," said Bernhard Mattlener, Managing Director of the company that belongs to the Lift Air group. Lift is also the owner of Flight Design and their CT series plus the Rotorvox luxury gyroplane.
"The design of the airframe makes it easily adaptable for installing new propulsion technologies we anticipate will become available in the future," added Mattlener. Horten Aircraft plans further developments, such as multi-seat and unmanned versions of its current prototype.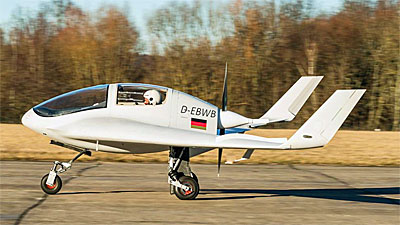 The aircraft will be built at the company's headquarters at Kindel Airfield near Eisenach, Germany where Lift is headquartered.
At the beginning of the 20th century — in 1910, a mere seven years after the Wrights flew their Kitty Hawk Flyer off the North Carolina sand dunes — Hugo Junkers received a patent for his work on flying wings. The modern company name honors the visionary aircraft designer, Dr. Ing. Reimar Horten (1915-1994). "He is regarded as a pioneer in the field of flying wings and made the most significant contributions to the development of the forerunner prototypes," said Mattlener.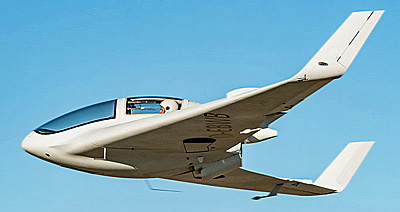 At this time, the company is not disclosing any pertinent data about the aircraft but I will be at Aero Friedrichshafen 2019 and will report further from the event.
While this is not a Flight Design LSA project, the Horten will become part of the Lift family of recreational aircraft. I also expect to report on other aircraft developments from the German producer.