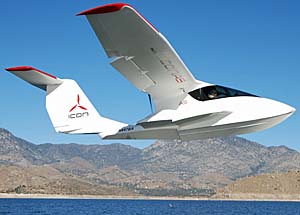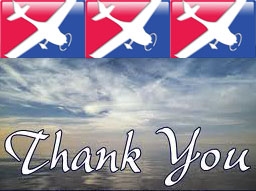 Someone remarked to me recently that LSA seaplanes seem to be the topic of the week or month (or however often you check in to see). Indeed, as we approach the tenth anniversary of Sport Pilot / Light-Sport Aircraft, we can reflect with pride upon more than 130 models making their way to market. True, not all have proven successes in the market place but having choice is always good for customers even if they finally select from a limited number of brands to occupy their hangar. Therefore, thanks to all those entrepreneurial designers that brought new airplanes to the sky. Now, in the closing months of LSA's first decade, a new focus appears turned to amphibious Light-Sport machines, with more than 20 vying for our attention. As always some are doing a better job of capturing mindshare than others. In this article I'll talk about two from nearly opposite ends of the new spectrum.
You think it's cold in the USA in early January? How about in a factory above the Arctic Circle?! Way north in Finland, a team is finishing the updated version of the Atol Avion Ltd, Amphibian (see earlier article), a Finnish design that has been flying since the 1990s as a homebuilt. "We have redesigned and modernized it totally, by using the newest technology and materials to meet today's markets and demands," company leader Anssi Rekula told aviation online news outlet, AVweb. Atol is reportedly near its maiden flight, perhaps this month though clearly it will be a while before water operation trials can begin. "We have now three confirmed orders for next summer delivery, and can still take three more for 2014. [We are] planning to double production every year (12-15 in 2015 and 20-30 in 2016 etc.). We also have a financial package that enables us to start production January 2014." said Anssi. He expects to show the Atol at AirVenture 2014.
While water trials might have to wait a few months, snow isn't a problem and not only because an emergency landing on the hull could work. Atol can be fitted with skis, no doubt a logical choice for a company located in the frozen north. When the lakes do thaw, Anssi said a water steering system will enable precise docking (as an option). Atol wings can be folded for storage, and in keeping with the trend Icon set with their A5, an automatic folding mechanism will be available as an option. Atol can be described as a "wood composite" employing birch wood sheets with PVC foam in between. Powered by the Rotax fuel-injected 912iS engine, Anssi said Atol will be priced at about $200,000, fully equipped. You can keep up with what Anssi and his Atol team are doing by following his blog.
Icon Production Possibilities — According to Kimberly K. Fu writing for the Vacaville Reporter, the northern California city identified "another hurdle cleared for a Light-Sport aircraft company hoping to relocate to the city from Southern California." She noted that City Councilman Ron Rowlett said, "We got through another critical step" with an approval from Cal-OSHA for a paint booth. In her late December 2013 article Fu said that Icon has been in talks for several years with city officials. She wrote that Icon management "has made it clear that Vacaville, which is in the running with Arizona and Texas for relocation, is where Icon wants to be." Reasons cited include existing resources, including several bodies of water, its location along the Interstate 80 corridor and the support of the city. Her article noted that Icon plans A5 flying lessons at a facility yet to be built near the Nut Tree Airport. An estimated 500 jobs would follow. "In recent months, the city approved a final agreement with Icon including tax incentives such as sales tax rebates and the sharing of the transient occupancy tax. City officials previously emphasized that there's no risk on the city's part," Fu wrote.
In closing and as we start a new year of recreational flying, I'd like to offer my very sincere thanks to regular readers. In 2013, ByDanJohnson.com logged its most successful year ever and by a wide margin. After solid growth of about 20% in 2012, the year just concluded exploded with a doubling of traffic in the first half the year and another doubling in the last half. In fact, even with wintery conditions in the North and the holidays to keep us all occupied, December was our busiest month EVER, with 73,688 Unique Visitors. While we're certainly pleased you enjoy our written and video content, we see a larger picture of growing interest in Light-Sport Aircraft and light kits that can help keep flying affordable and more pilots flying. We'll work hard to keep providing content you want and we hope you'll keep up your regular visits.