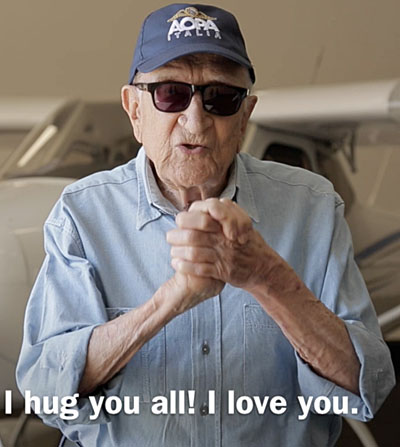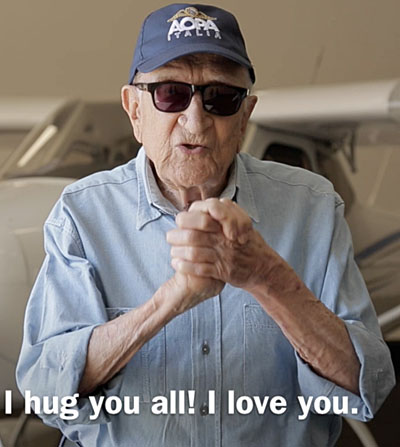 We lost one of the good ones recently. You may not have met or even know this man, but you certainly know — and may absolutely love — the airplanes he created.
We say a sad and final farewell to Professor Luigi "Gino" Pascale.
While it is somewhat melancholy to bid farewell to this man of short stature but giant achievements, he did what he loved for seven decades and until very near the time of his death. None of us can ask for much more than that.
Luigi is also succeeded by family members who continue to run and expand the operation he began with his brother Giovanni so many years ago. Officially he was chief preliminary design officer of Costruzioni Aeronautiche Tecnam but Tecnam team members remember him fondly as the heart and soul of Tecnam. He was 93 at his passing.
Professor Luigi — as I heard several Tecnam employees refer to him — got his start in aviation designing model airplanes way back in the 1930s. His brother Giovanni and he were passionate about flight and never stopped pursuing the dream.
The Pascale brothers began work on their first full-sized airplane in 1948. They called it the P48 Astore. On the 65th anniversary of that modest beginning, the now-giant of light aviation called Tecnam, unveiled a brand new version of Astore (reported here). Of course, Professor Luigi had a great deal to do with this one as he did with the first. Subsequently all Tecnam designs have the designation P##, with the numbers representing the year the design was started.
That original Astore first flew in 1951 after Luigi earned his pilot's license. In university, he achieved a Master's Degree in mechanical engineering, reinforcing an obvious aptitude for aircraft design.
Perhaps his most famous design — at least prior to the Light-Sport Aircraft of more recent years — was the Partenavia, a sleek twin-engine general aviation airplane started in 1957. Before that he and his brother created numerous race planes. Sport and recreational flying never left his mind and Sport Pilots today benefit from his tireless work. Indeed, the original company and the one we know today as Tecnam has produced and sold more than 7,000 aircraft, the company reported.
Perhaps his major success — from a number produced standpoint — is his P92, a two-seat metal airplane that has been delivered in several variations. This wonderful light aircraft remains the company's most popular design. After 25 years of service, more than 2,500 are flying in many, many countries around the planet.
While no one knows for sure, it would not be too much of a stretch to say P92 is the most successful Light-Sport Aircraft ever built (though not all models precisely meet the LSA description). That many airplanes flown an uncounted number of hours have delivered many smiles to many pilots regardless of the language they speak.
Professor Luigi's final design, the 11-seat P2012 Traveller, is currently going through flight testing. I never heard if he did the flying for this one, but his nephew, Paolo Pascale, who now leads the Tecnam organization, once told me, "Not only does Uncle Luigi design these aircraft, he also test flies them." Amazing!
"Luigi was incredibly proud of Tecnam and all of its employees, and we will all miss him greatly," said Paolo Pascale, who these days is Tecnam's CEO. "His drive to excellence, determination, can-do spirit and commitment to our company will inspire and stay with us always."
Luigi accomplished much and his family of both relatives and company team members have much to be proud of and the pilots who continue to fly his design join with the family in bidding a fond farewell to the talented gentleman from Italy.
See Professor Luigi's heartfelt appreciation when he won the LAMA President's Award for 2016. It is clear he loved aviation and those who loved it with him: