If you live in France or are traveling to the country (soon!), you might want to join the party… the DUC Propellers party, that is. It is happening in a few days.
In December 2016 DUC Propellers moved new facilities (nearby photo) to be closer to the airfield for tests and to have a more spacious infrastructure to expedite development.
To celebrate their new quarters, on Saturday, June 24th, 2017, DUC Propellers announced they will "organize an exceptional party to celebrate the inauguration of our new location on the Villefranche-Tarare Aerodrome (LFHV) in Frontenas, France." They plan a big event with more than 500 guests expected along with participation of many operators from the airfield.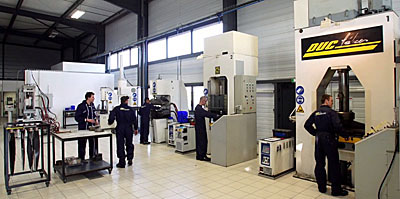 "Lot of guests will arrive all long the day by plane but the party will officially start at 8 p.m. with the visit of the new facilities, a photoBooth on flying topics, a Beaujolais culinary discovery, a cocktail dinner, a music DJ, and some animations throughout the night," said DUC representatives.
Contact DUC if you want to participate to their special, private event.
Not Going to France?
---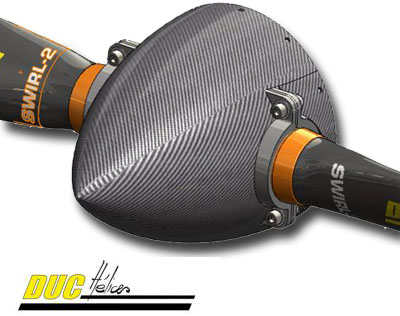 The good news is, DUC props are available in the USA thanks to SportairUSA. You know this brand for their aircraft, including Sting, Sirius, and Zlin Outback and Shock but they are a full service supplier.
The Arkansas company said, "SportairUSA is the United States distributor for DUC Propellers, the industry-leading forged carbon propellers from DUC Helices. There are models of DUC propellers suitable for light sport aircraft, ultralights, powered parachutes and experimental aircraft."
Plus, how about this offer? "Guaranteed Satisfaction — If your airplane does not perform better with the DUC propeller, return it within 30 days for a full refund," assured people at SportairUSA. That is a remarkably sure way to know you are buying the right prop for your airplane.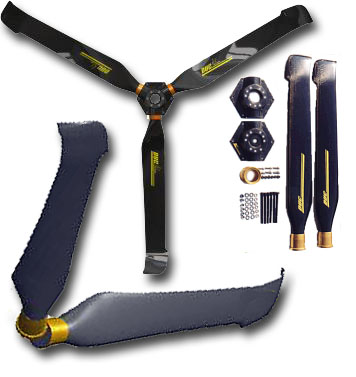 SportairUSA lists some of your choices in props from DUC.
Swirl  (photo above) is a simple, ground-adjustable propeller that performs like a complex constant-speed prop. "It is the propeller of choice for faster airplanes," said SportairUSA. How can that be? "Without movement or twisting of the blades DUC's Swirl propeller has a constant speed effect… [because] the prop takes a slimmer bite under load, and a fatter bite when cruising, without the need for complex electro-mechanical adjustments."
Windspoon (lower photo) is for slower aircraft (speeds up to 80 knots for engines up to 120 horsepower). SportairUSA explained, "With its revolutionary shape [that] offers unrivaled performance, Windspoon is the ideal solution for trikes and similar aircraft."
For more detail including specifications and prop ordering information, visit SportairUSA's dedicated prop page.