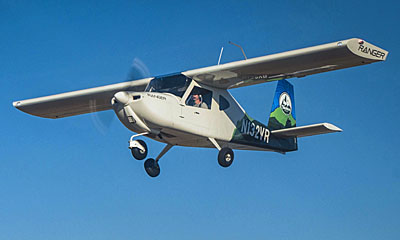 UPDATE: Video on Ranger at bottom…
Often at EAA AirVenture Oshkosh we see improved models among vast displays of showplanes. What we see less of are brand new offerings. Yet given the sheer number of aircraft, something brand new can surprise.
You probably already know about Vashon Aircraft's Ranger (we reported it here) but attendees saw it for the first time at the big summer airshow.
We shot video with Vashon marketing maven Amy Bellesheim and owner John Torode at the event and you'll learn more about Ranger from this duo when editing is completed. We recorded our usual large batch of fresh video; please be patient during the editing phase and check Ultralight News YouTube channel to see the latest.
Great Showing and Show
Amy reported, "We were overwhelmed with positive feedback" at Oshkosh. "We are up to 57 deposit holders," she beamed.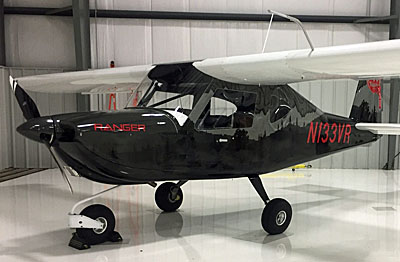 That's quite admirable for a fresh-out-of-the-gate design entering a marketplace with more than 140 Special Light-Sport Aircraft appearing on our popular list.
Following the event, the west coast producer kept up their pace, putting N133VR in the hands of a private owner.
"Our first Ranger was delivered the Monday after Oshkosh and flown to its new home in Kansas," reported Amy, one of four pilots moving a small fleet of Rangers to the show and back home to their base in Woodinville, Washington state.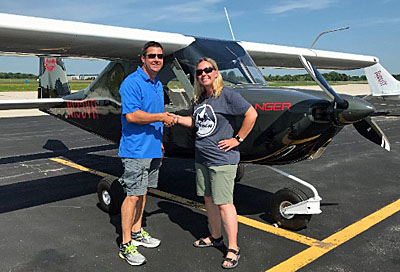 "Our team has been extremely busy since we've been back from Oshkosh," added Amy. "Traveling to the show in four of our Ranger R7s was an awesome experience and we had an easy arrival into Wittman Airport Saturday morning." Arriving two days before the show began proved wise when heavy arrival traffic delayed many inbound aircraft as the show was starting.
"We flew from Everett, Washington (KPAE) to [Wittman Field], stopping at several airports along the way," Amy continued. She said "the public release of our aircraft at Oshkosh had been in the plans for years. To have the chance to show off our airplanes was indescribable."
Now that the staff is back home, Amy finished, "We have our work cut out for us … [as we] continue building and delivering these amazing airplanes!"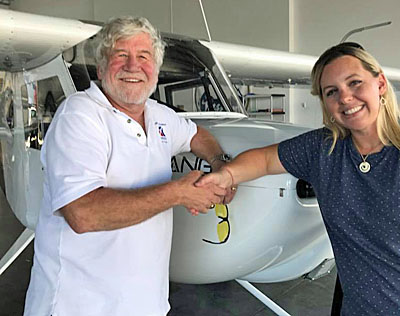 Even more recently, another Vashon LSA was delivered. "We delivered our second Ranger to a local flight school right at our home airport at Paine Field," boasted Amy! Northway Aviation is the new operator.
One criticism that has been observed is an empty weight that limits payload compared to other LSA.
Fortunately for Vashon and other manufacturers, FAA is now actively working on regulation change that could lead to a higher gross weight for Light-Sport Aircraft …but that's a topic for another article.
Amy and John review Ranger details in the video below, shot at Oshkosh 2018.