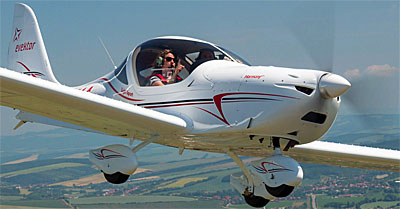 Forever, Evektor will remain the very first Special Light-Sport Aircraft approved by the FAA, beating Flight Design's CT series by a small margin. Both were the first SLSA ever accepted* by FAA and that will never change. Just like in the Olympics, it's good to come in first. People remember.
More recently, Evektor continued their prowess at gaining the seal of approval from regulatory authorities, and in two other regions besides the USA. If you've ever inspected a SportStar or Harmony, you might quickly see why the Czech company keeps passing the test; they produce some beautiful aircraft.
EASA Approval
The European Aviation Safety Agency (EASA) recently certified* Evektor's SportStar RTC — which the company calls its "training aircraft" — with the popular Garmin G3X Touch Glass Cockpit, reported Evektor. G3X Touch is a digital integrated avionics system built with a native infrared touchscreen interface. G3X offers advanced capabilities including synthetic vision technology with terrain and obstacle alerting, detailed moving map, and advanced air traffic information.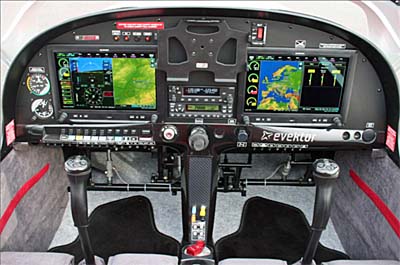 SportStar RTC G3X Touch is equipped with two 10.6-inch G3X displays offering dual Air Data and Attitude and Heading Reference System (ADAHRS) and Engine Monitoring System (EMS). SportStar RTC further includes a Garmin GNC 255 Nav/Com radio and a Garmin GTX328 transponder. The Kansas company's Aera 500 is optional.
The first SportStar RTC so wonderfully equipped will be delivered to Aeroklub Montpelier in France this February with a second in March. Evektor reported having another 10 such aircraft in production.
"SportStar RTC enjoys growing popularity among flight training organizations and air clubs globally," stated the company.
CAAC Approval
In September 2017, a team of the inspectors from the Certification Division of the Civil Aviation Administration of China (CAAC) audited Evektor with focus on production of details and assembly, storage processes, material flow, and design organization support. A CAAC audit team reviewed quality systems throughout the factory located in the south of the Czech Republic, an area rich with aviation enterprises.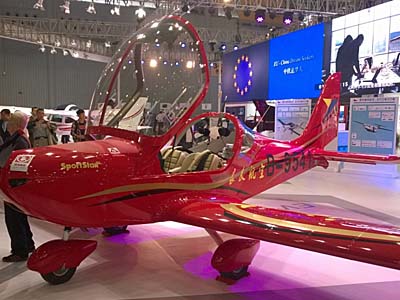 "Evektor delivers to China its CAAC Certified Light Sport Aircraft SportStar SL that enjoys growing popularity among the air clubs on the Chinese market," said the company. "A regular CAAC audit reconfirmed Evektor is in full compliance with all CAAC requirements for further deliveries of SportStar SL to the Chinese market."
Evektor has now been "quality audited by the CAAC of China together with aviation production certified by Czech Civil Aviation Authority and the European EASA according to Part 21 … [proving] the basis for the quality of Evektor aircraft", stated Jaromír Matuška, Quality Manager of Evektor-Aerotechnik.
In the USA, Evektor is represented by Art Tarola and his A-B Flight company and by Steve Minnich's Dreams Come True company. Evektor-Aerotechnik boasts almost 50 years experience in aircraft production and has a fleet of 1,300+ aircraft operating in 50 countries.
* In the case of EASA and CAAC "certified" may be the correct term, but in the USA, Special Light-Sport Aircraft are not "certified." Instead they are "accepted" by FAA. This differentiates SLSA from Type Certified models, such as those created by Cirrus or Cessna.