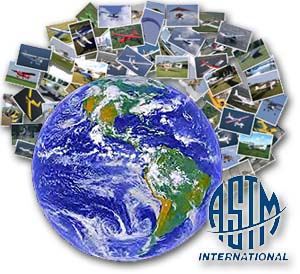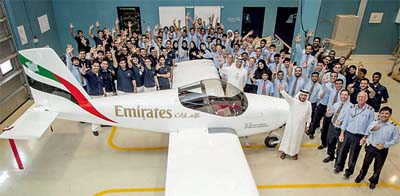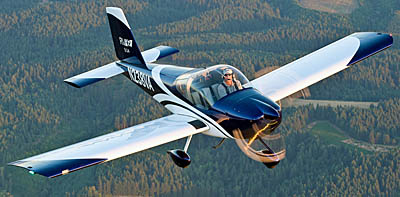 Earlier this year, the United Arab Emirates (UAE) announced in Abu Dhabi a regulation for Light-Sport Aircraft by the director-general of the General Civil Aviation Authority (GCAA), Saif Mohammed Al Suwaidi. GCAA reported, "Sport aviation enthusiasts will be given access to light aircraft of certain specifications only at licensed sport aviation clubs in the UAE, according to a statement by the civil aviation regulator." This action represents another country to join the parade of those accepting ASTM industry consensus standards as a means of approving an aircraft. As we reported in March this year, UAE adds to USA, Australia, Columbia, Brazil, the EU, and China as countries that embrace either a nearly identical regulation to the U.S., or at least they accept the ASTM standards with some differences in their country. For example, some countries allow in-flight adjustable props where the U.S. does not, however, the ASTM standards accommodate that difference and can do so for other differences far more easily than a hodgepodge of regulations in each country. Some places (EU, China) require more, such as a restricted or special type certificate and possibly design and production organization approval.
Now, UAE is getting its first example, even before the new rule making has wound its way through the full bureaucratic process. UAE's Emirates Airline did something completely different when airline employees built and unveiled a Light-Sport Aircraft. A group of 40 trainees (photo) assembled what they report as 11,000 parts in two years to complete a Van's RV-12. "Constructing this aircraft from scratch is a tremendous achievement for our trainees whose knowledge and hands-on technical experience have now been significantly enhanced," Emirates executive vice-president and chief operations officer Adel Al Redha said in a statement to Khaleej Times. Another official said Emirates Airline's continued fleet growth caused a need for continued investment in engineering and aftermarket services. "Building this new sport airplane with its trainee engineers gives the airline a hands on-approach to learning differing techniques on airplane manufacture, servicing, maintenance and inspections," the official said.
In a process familiar to any American home builder, Emirates Airline COO Al Redha said the trainees' first task was to unpack the crates, check the components against the inventory and create a storage system where items could be easily retrieved. The build process started with the aircraft's tail fin and rudder. Along the way, students learned about the alignment of different sections, anti-corrosive treatments, painting, drilling, wiring, testing and approval processes. "The canopy and rear window proved to be a huge challenge as the thermoplastic glass had to be drilled without cracking. This required extreme patience and was fortunately completed without any mishaps," Al Redha added. The RV-12 will be used to promote Emirates' UAE National training programs.
New RTF RV-12s — At nearly the same time Emirates employees were finishing their RV-12, Van's Aircraft announced availability of their second batch of what they call "a fully-finished, fly-away, pick-it-up-at-the-factory-door airplane." Company founder and aviation icon Dick VanGrusven said, "We believe our factory built RV-12 S-LSA will provide opportunities for GA growth," as he referenced flight schools and flying clubs, as well as individuals. "We've been pleased to see the RV-12 serve as a core for several flying partnerships" A new group of '12s is now under construction with delivery available "soon." Prices range between $115,000 and $123,000.
Each RV-12 uses the Rotax 912ULS engine, a ground-adjustable carbon fiber Sensenich (video) propeller, Dynon's SkyView, and Garmin comm radio plus day/night Aero LED lighting, and a nicely outfitted interior rounds out the standard equipment, said Van's Aircraft. Options include 2-axis autopilot, ADS-B with weather and traffic information, matching wheel fairings and a pinstriped paint scheme in a choice of seven different colors. The first dozen RTF '12s sold out quickly so interested buyers might need to act quickly. Van's has a dedicated website expressly for the fully-built RV-12 with full specs and pricing. If you're ready to act, contact Van's directly at this email.