Copperstate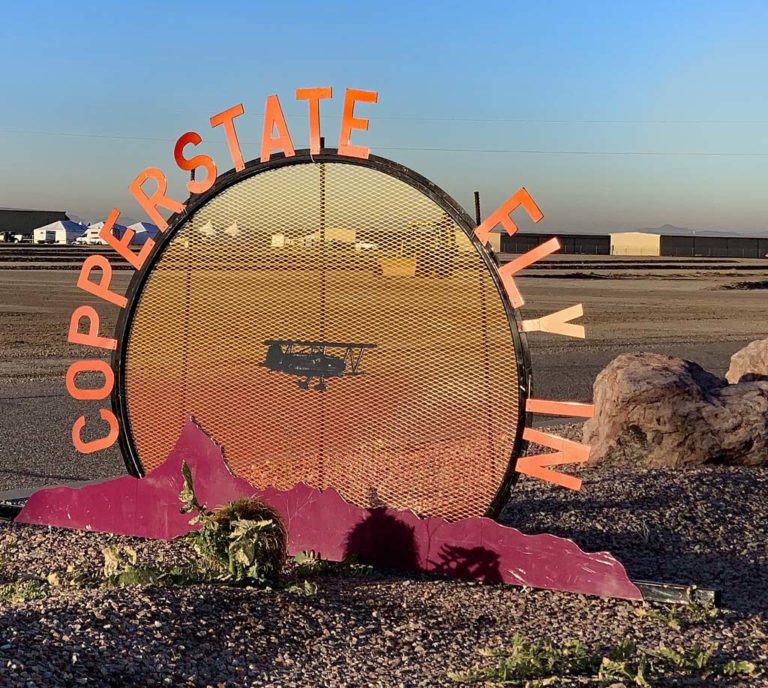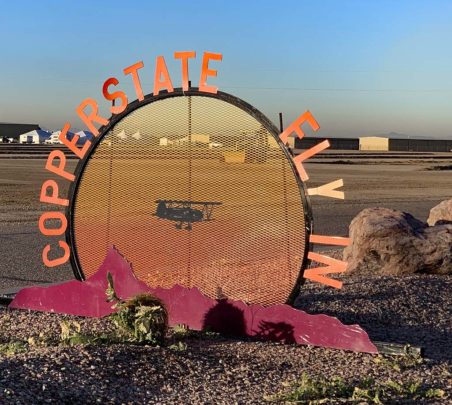 is officially the show that starts off the new aviation year these days. The 47-year-old event — one of the longest lasting aviation events in the Western USA — was for many years held in October.
More recently, Copperstate organizers linked up with the municipal airport in Buckeye, Arizona, the westernmost community in the greater Phoenix area. The Buckeye Air Fair happens in February and welcomed the partnership with Copperstate, giving the enduring show a new home …and a new date.
Buckeye Air Fair is free and open to the public. Since the town promotes it well, last year drew more than 30,000 visitors. Many came to watch the air show or visit one of many booths, including a whole sector aimed at young kids, but all these visitors could also review the many sport and recreational aircraft that attend.
Gone Flying!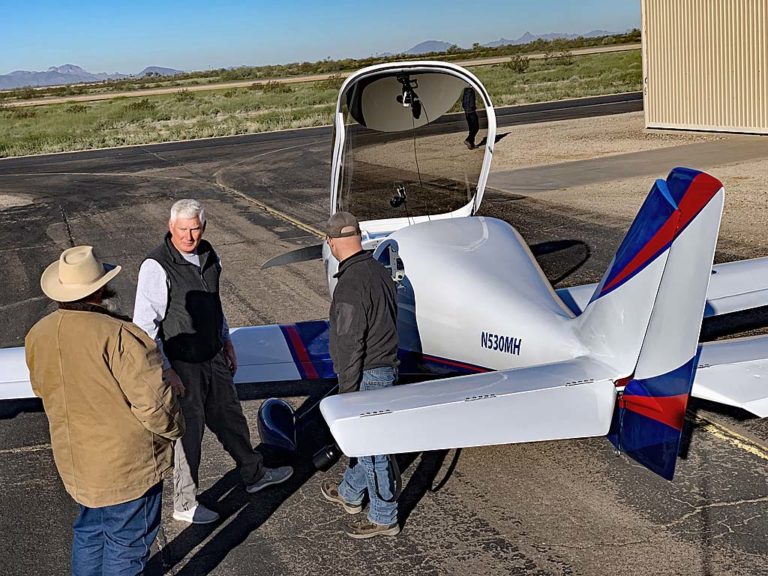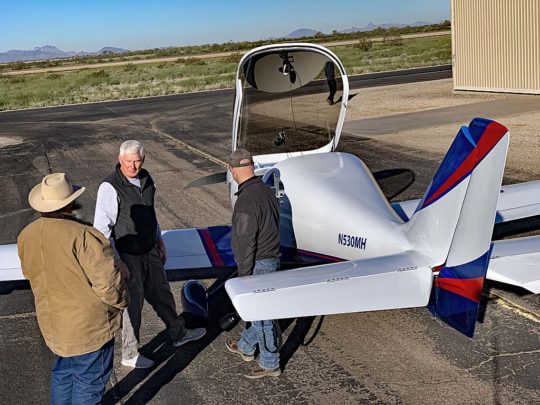 To start this year's event, Videoman Dave and I wanted to review the Arion Aircraft Lightning Classic kit aircraft, plus we wanted to pay a visit to the build center run so enthusiastically by Greg and Crystal Hobbs. Their base near Marana, Arizona, was only a 35-minute flight away.
On a beautiful day, I went aloft with builder and pilot Marc Holcomb (photo). We were chased by Videoman Dave flying in the Flying Legends Tucano piloted by Giovanni Matichecchia.
See more (article and video)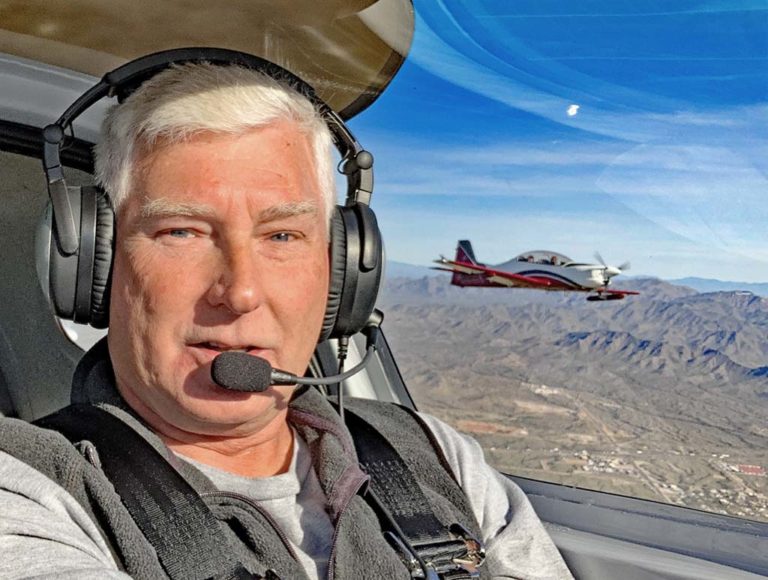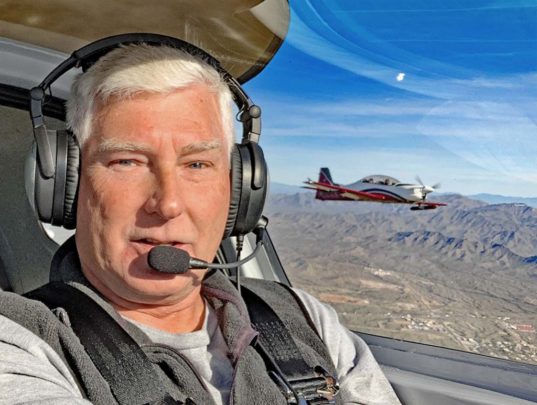 about Giovanni, Tucano, and my experience flying that impressive aircraft at last year's Copperstate.
Marc's Lightning Classic kit took him 70 days to build at Greg Hobbs' Geronimo Experimental Aircraft build center. Those were 10-12-hour days and Marc has some experience and history that contributed skills, but this was his first kit aircraft.
He became another of the very satisfied customers that have worked with Greg and his group at Geronimo. More than 55 kits have already been assembled under the close guidance of Greg and others, such as his partner, Jack Norris.
You can learn much more in a couple videos coming after Videoman Dave can edit them, but the short video below will give you an early taste of what is to come.
I hope you enjoy and keep returning here to learn more about aircraft on display at Copperstate 2020.
Watch for more in the days ahead and keep visiting The Ultralight Flyer YouTube channel for many other videos on light aircraft.
---