Continental Motors powerplants are manufactured in Mobile, Alabama, which is now also home to an assembly plant for Airbus airlines. That would seem pretty stiff competition for an award for manufacturing.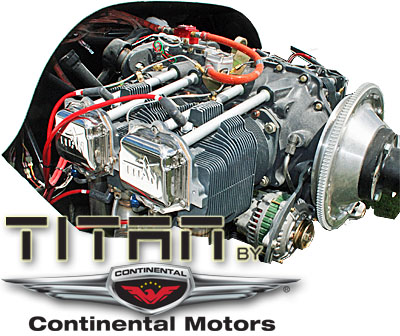 You know this decades-old company for their popular 100-horsepower O-200 engine that remains a common powerplant for Special Light-Sport Aircraft. After their purchase of the 180-horsepower Titan engine line, we increasingly began to see their engines in the light aircraft space. An growing number of airframe developers have selected the Titan X-340 to power their models.
So perhaps you'll join me in applauding Continental Motors Group after the city's Chamber of Commerce named Continental Motors as its "Manufacturer of the Year" for 2017. This annual award recognizes companies for their economic growth and commitment to the local community.
"Continental has long been the cornerstone of our ever-growing aviation sector," said Troy Wayman, the Chamber's Vice-President of Economic Development, Mobile Chamber of Commerce. "Their world-class engines and reputation shine a spotlight on Mobile on the international stage. Continental has played an integral role in helping Mobile's aerospace cluster grow and flourish. We are proud that Continental calls Mobile home. They are the perfect example of how manufacturing continues to thrive in Alabama," he added.
Continental moved from Michigan to Mobile, Alabama, in 1966 and established its manufacturing, engineering, sales, and technical support operations at the Mobile Downtown Airport (know now as Brookley Aeroplex). The company has produced more than 100,000 aircraft engines to power small aircraft around the world. Continental renewed its commitment to Mobile, Alabama and the General Aviation community earlier this year with the announcement of a major multi-year investment to build a brand-new factory, office and technical support center at the same location.
"We are extremely honored by this award that recognizes the hard work of our team. We have a deep commitment to the Mobile Bay area [having] been rooted in [the area] for 51 years. We plan our future in the same place while modernizing our infrastructures and continuing to invest in our future," said Rhett Ross, the company's President and CEO.
Continental's brand-new building will cover a surface area of over 260,000 square feet and will be complete by the end of 2018. Here's our tour of the facility to be retired.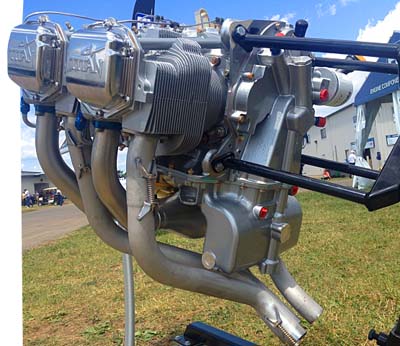 The new quarters will include office and manufacturing spaces and Continental Motors plans to invest more than $70 million in the latest manufacturing equipment, a modern new building, advanced manufacturing processes, quality management systems, and customer support.
Continental Motors Group is a subsidiary of AVIC International Holding Corporation of Beijing, China. The Alabama manufacturer offers gasoline and diesel piston engines, spare parts, engine and aircraft services, avionics equipment and repairs as well as pilot training for the general aviation marketplace. Continental is an international operation employing approximately 450 staff in Mobile, Alabama, 200 more in St. Egidien, Germany; and another eight in Beijing, China.
Established in 1979, AVIC International Holding Corporation boasts 80,000 employees across 400 subsidiaries spread over 50 countries.
Congratulations, Continental!